In their dominant win against Marquette on Wednesday night, the Hoosiers took the Golden Eagles out of offensive rhythm with some pesky defense in the first half.
That included an emphasis on Markus Howard. Often, the Hoosiers sent an extra defender his way, leading him into some trouble. We'll take a look at IU's defense — as well as some of Marquette's counter action — in the latest edition of Film Session:
With Indiana up 6-2 in the early goings of the content, Theo John sets a ball screen for Howard and he goes right: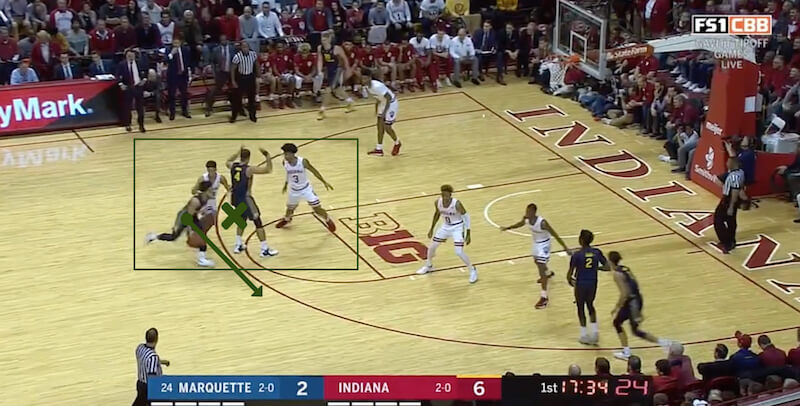 Justin Smith hedges and follows Howard to the right wing. And with Brendan Bailey coming left and Al Durham Jr. on him, there's suddenly three Hoosiers in Howard's airspace: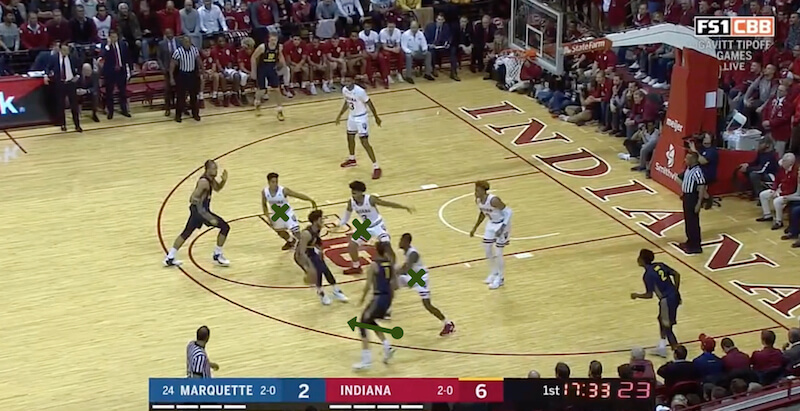 For a split second, Durham gets caught in a position where Bailey could cut to the hoop on him: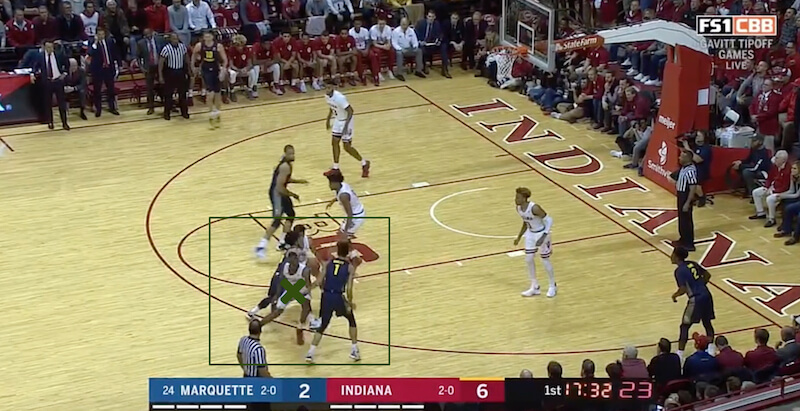 But it doesn't happen and both Robert Phinisee and Durham pester Howard and knock the ball loose: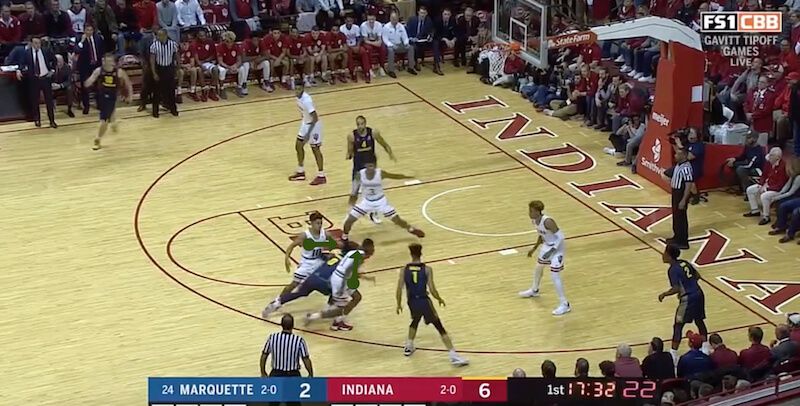 Romeo Langford picks up the steal: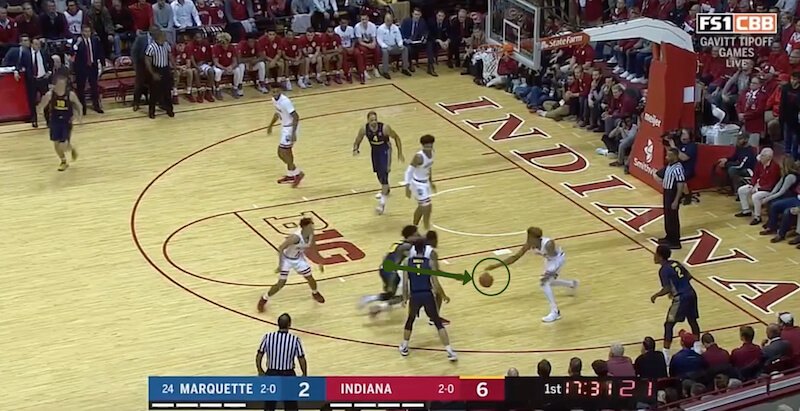 He immediately passes ahead to Phinisee: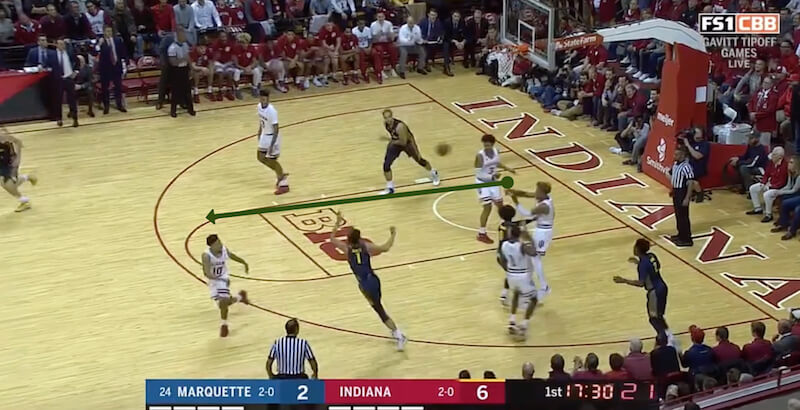 He's got one Golden Eagle to beat: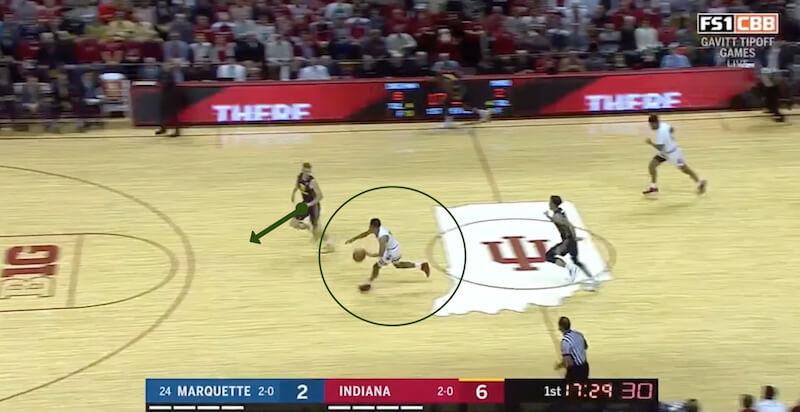 Phinisee stays left and seals him with his body for the score: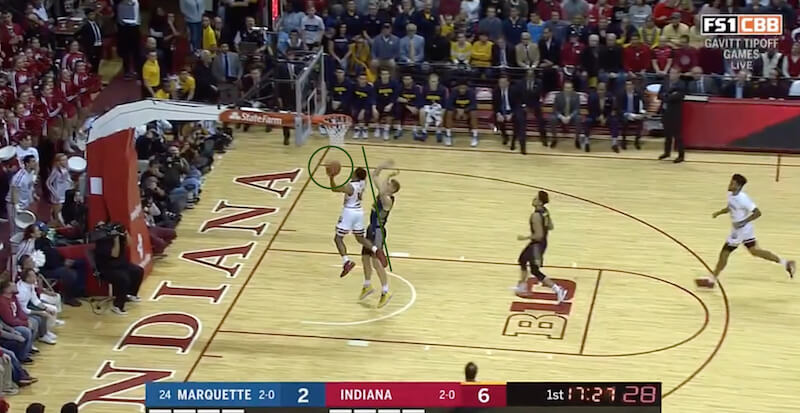 It was these type of plays early that energized the crowd and allowed Indiana to run up the score on the Golden Eagles.
Video:
Continue to page 2 to see another Indiana steal and score:
Filed to: Markus Howard, Marquette Golden Eagles