With the Hoosiers up 12 midway through the first half, Phinisee fights over the top of a John ball screen for Howard. De'Ron Davis is there on the hedge: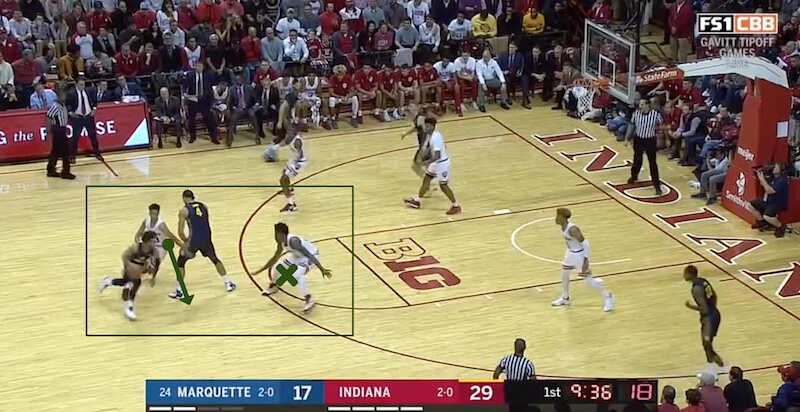 With Phinisee and Davis on Howard, Morgan stays in the lane as John streaks down it. This allows room up top for Sam Hauser and he cuts to the top of the key: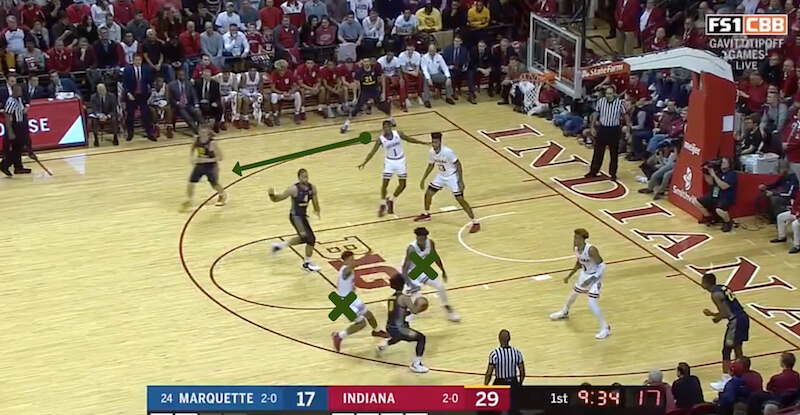 Howard stays patient and makes the pass to Hauser. Morgan sprints to close out on the shot: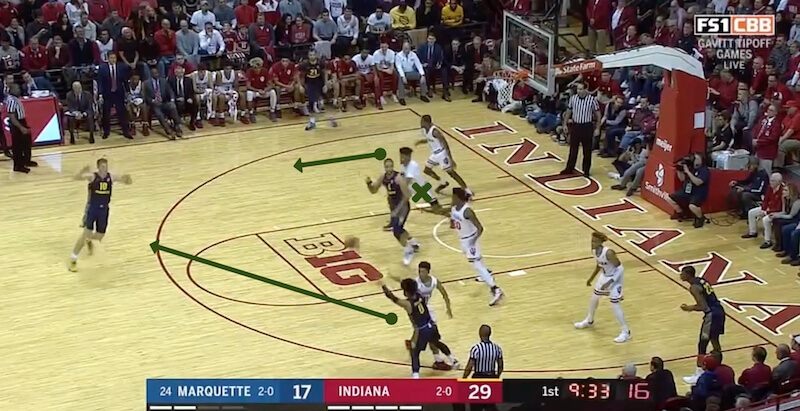 It's a lot of ground to cover and Hauser is able to get some nice rhythm on the shot and splashes in the 3-pointer: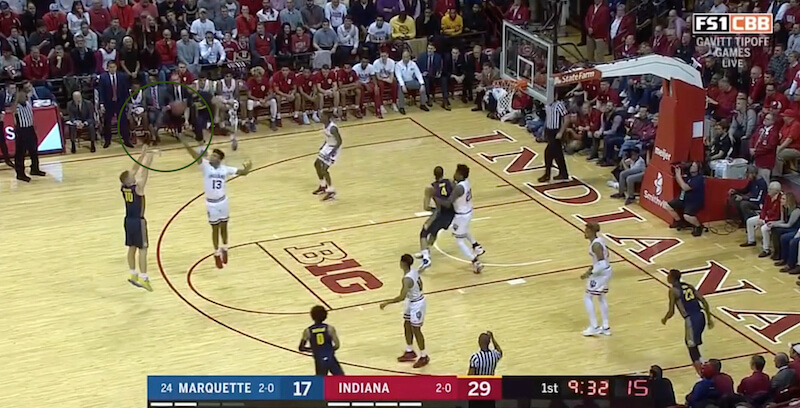 Marquette's counter to IU's attention on Howard worked well here. Draw the defense to one side of the court and leave plenty of space up top for a shooter to curl around, receive a pass and get a shot off as Morgan paid more attention to the roll man.
Video:
Continue to page 5 to see a similar Marquette possession:
Filed to: Markus Howard, Marquette Golden Eagles