Film Session: Marquette
Jamal Cain heads to the top of the key as he gets a screen from Ed Morrow: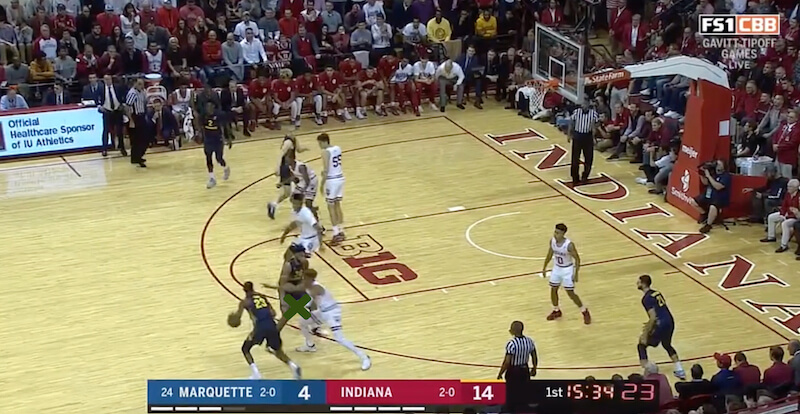 Cain swings it around the perimeter as Morgan falls in his recovery to Morrow: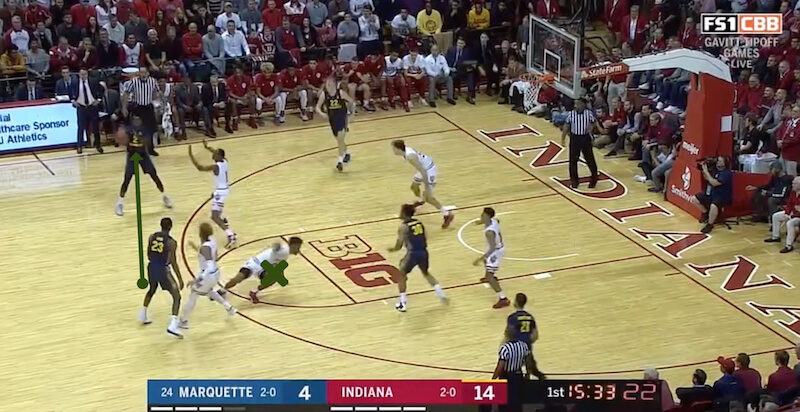 Marquette swings it to Joey Hauser in the corner. Phinisee helps out on Morrow in the paint: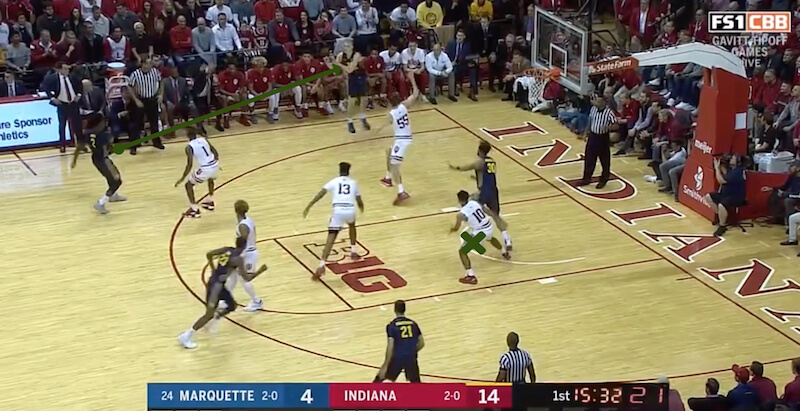 With Morgan back on Morrow and Phinisee recovering back to his man, Joseph Chartouny, at the top of the key, Hauser drives out of the corner and Phinisee starts to eye him: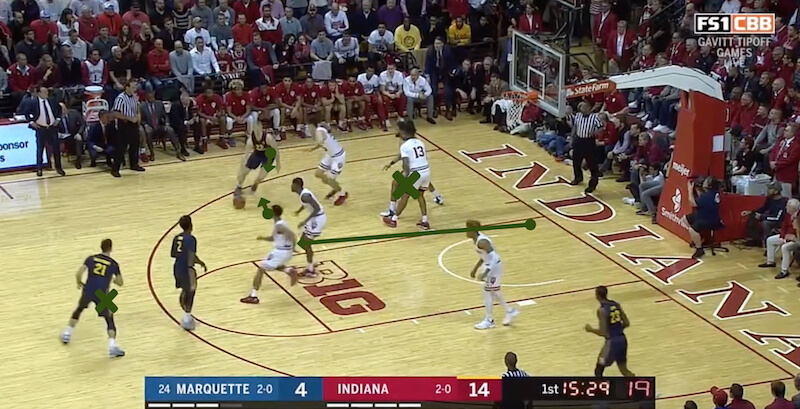 Phinisee makes the decision to go for the steal and it pays off: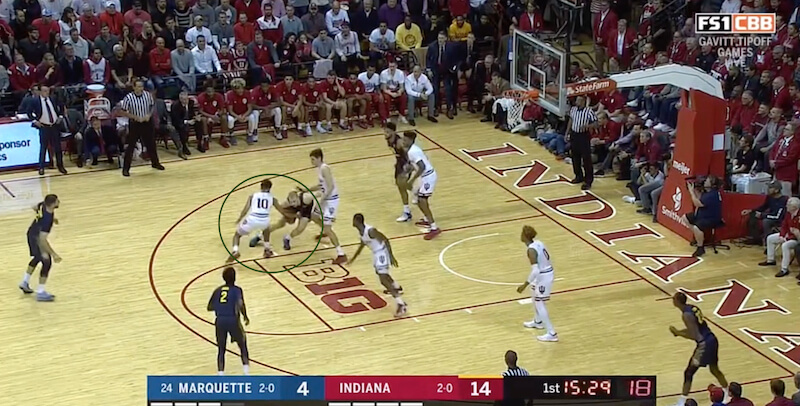 He's off to the races: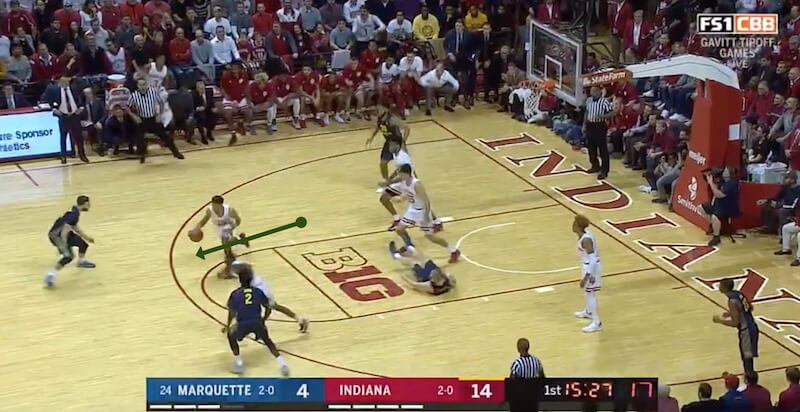 He splits two Golden Eagles on the break and has Durham up ahead: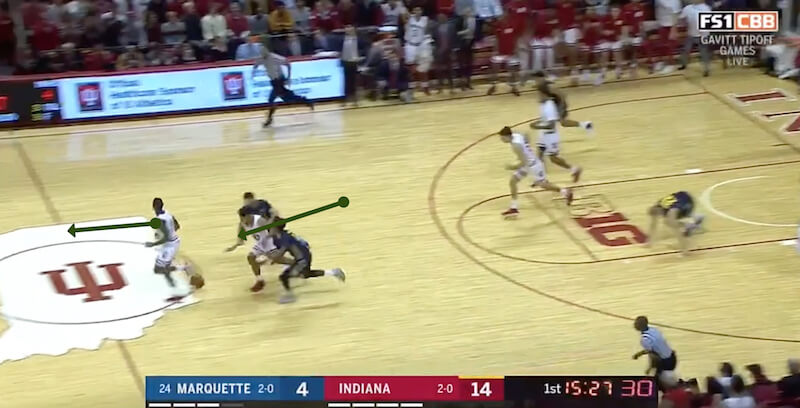 He passes to Durham: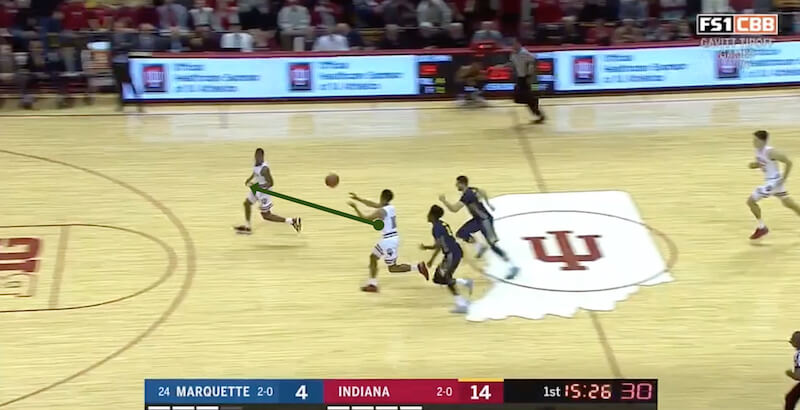 Who lays it in for two: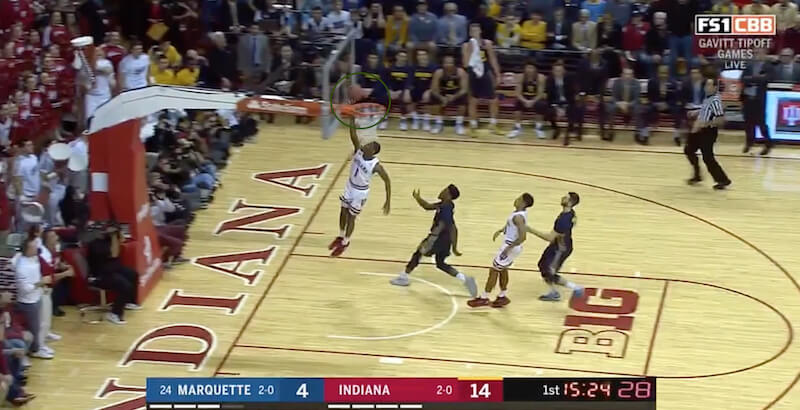 Another extra defender on ball for the Hoosiers. Another breakaway score.
Video:
Continue to page 3 to see an Al Durham Jr. block:
Filed to: Markus Howard, Marquette Golden Eagles