Film Session: Michigan State
While the Hoosiers only mustered .85 points per possession against the Spartans in their blowout loss on Friday night, Robert Johnson had a strong offensive performance.
Johnson scored 21 points on 7-of-13 shooting. The senior did a nice job of evading Michigan State's strong shotblocking at the rim while also finding creative ways to score from the mid-range and from distance.
We'll take a look at four of his scores in the latest edition of Film Session:
Off a Jaren Jackson Jr. missed free throw, Juwan Morgan grabs the rebound and outlets to Johnson: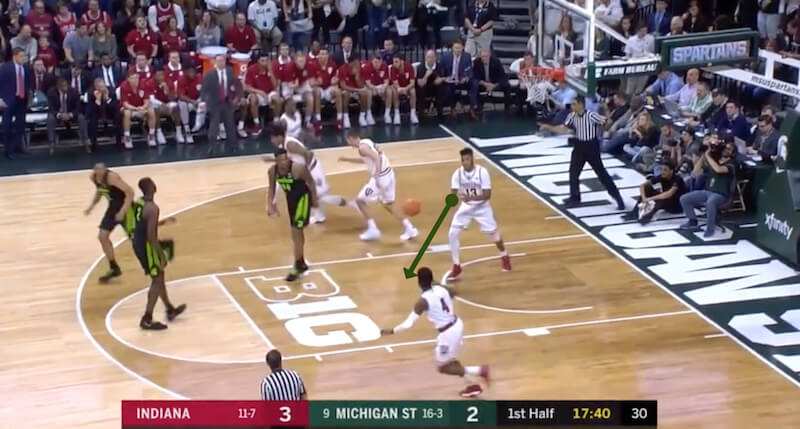 Johnson comes down the left side of the court and has Joshua Langford ahead of him: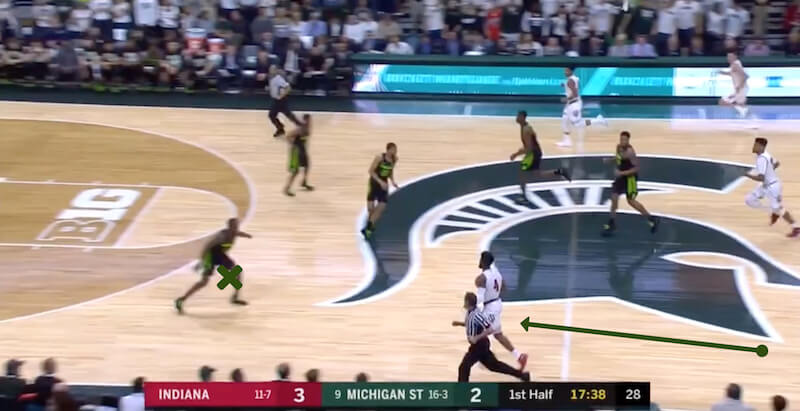 Johnson gets Langford on his heels with the rest of Michigan State's defense above the free throw line: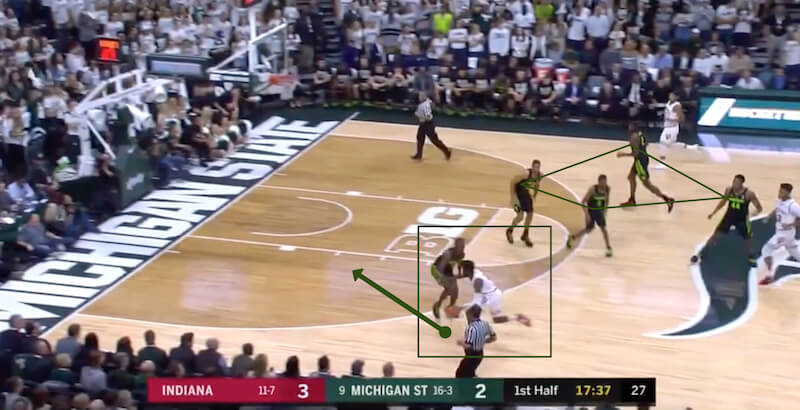 As Johnson gets near the paint, three Michigan State defenders converge: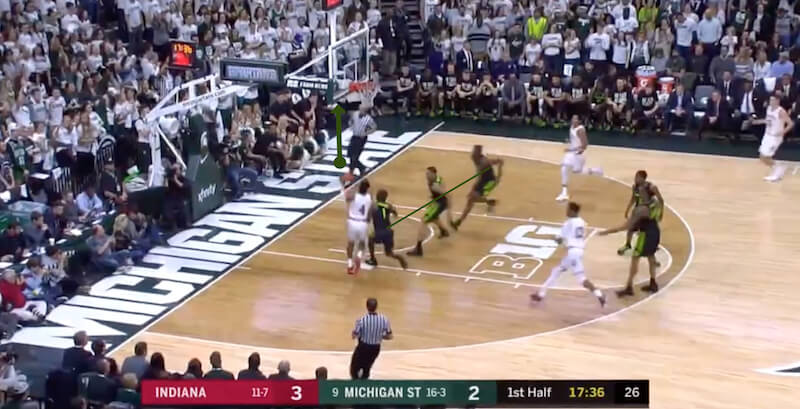 But he's got just enough of a step on all of them to get the shot up without interference for the score: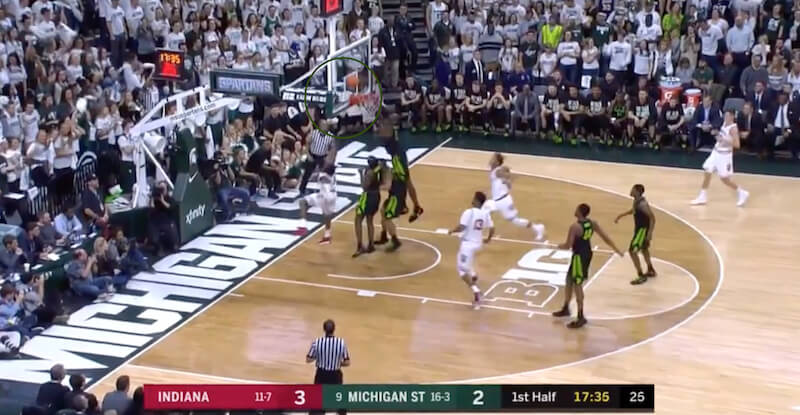 Nice work by Johnson to push past the defense in semi-transition for the score here.
Video:
Continue to page 2 to see a Johnson 3-pointer:
Filed to: Michigan State Spartans