Reports: Emmitt Holt to attend Indian Hills Community College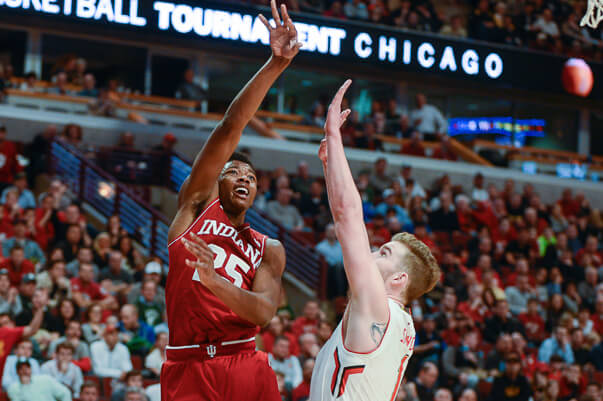 According to multiple reports, former Indiana forward Emmitt Holt will attend Indian Hills Community College this year.
Holt, who was dismissed from the Indiana program on Aug. 31, will spend one year at Indian Hills according to Alex Kline. Holt would then have two years of eligibility remaining at a Division I school beginning with the 2016-2017 season.
The Webster, New York native averaged 3.6 points and three rebounds in 11.4 minutes per game as a freshman at Indiana.
Prior to his freshman season, he was was suspended for IU's two exhibition games and first two regular season games after his involvement in a car accident that seriously injured Devin Davis.
Holt was cited late last month in Bloomington for illegal possession of alcohol during IU's welcome week.
He was then dismissed from the program for "for demonstrating exceptionally poor judgment in the circumstances surrounding his recent citation, particularly coming after his involvement in the Devin Davis accident which should have motivated him to make better decisions."
Indian Hills Community College is located in Ottuma, Iowa, which is about 85 miles southeast of Des Moines.
Filed to: Emmitt Holt