Indiana ranked preseason No. 17 by Athlon Sports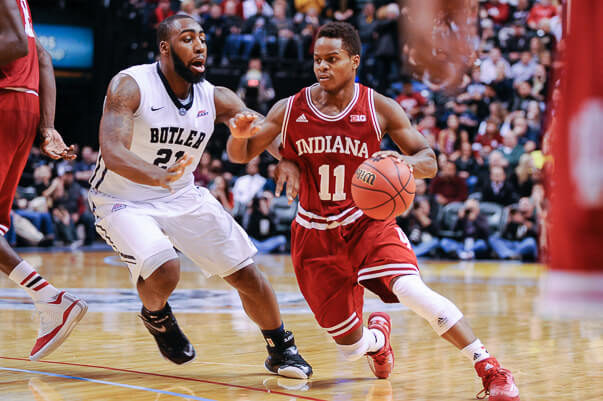 The second college basketball yearbook to be released this fall, the Athlon Sports college basketball preview magazine, hits newsstands on September 10.
As was the case with the Lindy's Sports preview, Indiana's Yogi Ferrell is featured on one of the regional covers.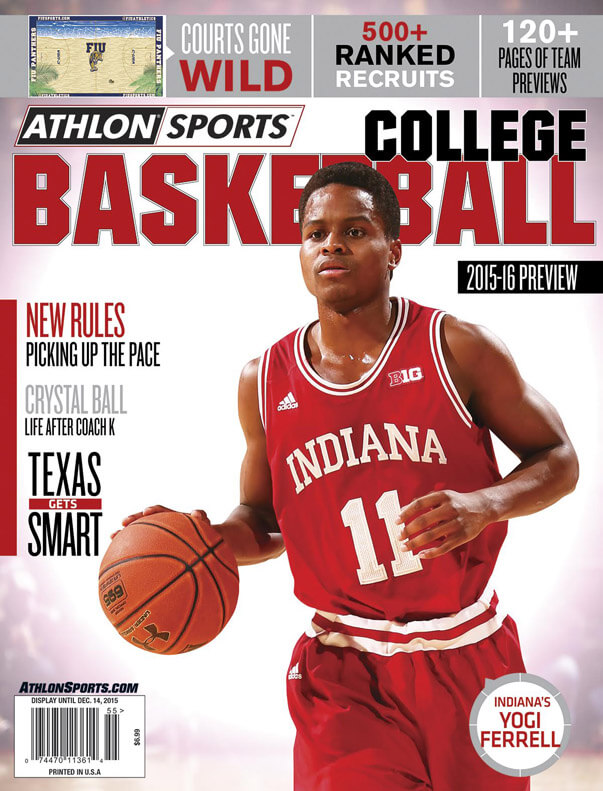 We'll have a more detailed post with some IU and Big Ten centric notes once the magazine is officially released, but here are some highlights:
· Indiana is ranked No. 17 in the Athlon preseason rankings
· Yogi Ferrell is preseason first team All-Big Ten and Troy Williams is preseason third team All-Big Ten
· Indiana is picked to finish fourth in the Big Ten behind Maryland, Michigan State and Purdue
· Maryland is ranked preseason No. 4, Michigan State comes in at No. 1, Purdue is No. 16, Wisconsin is No. 19 and Michigan is No. 22
Indiana was ranked No. 4 in the Lindy's Sports preview and No. 14 in ESPN.com's most recent preseason top 25.
Filed to: 2015-2016 season preview, Athlon Sports, Yogi Ferrell