Indiana dismisses Emmitt Holt, announces discipline for Thomas Bryant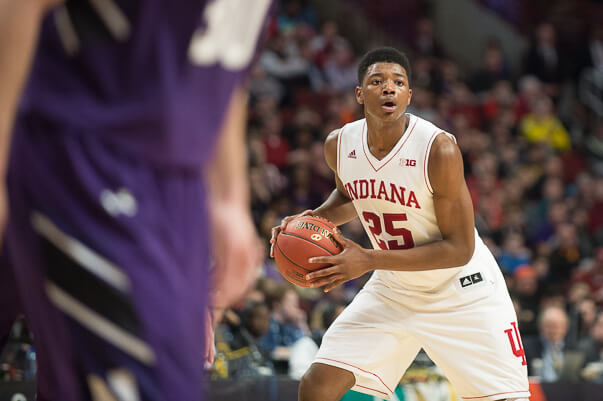 Indiana announced on Monday afternoon that sophomore Emmitt Holt has been dismissed from the program and freshman Thomas Bryant will be disciplined internally following citations by the Indiana state excise police earlier this month.
Both Holt, 19, and Bryant, 18, were cited during welcome week for illegal possession of alcohol.
The full release from IU is available below:
Sophomore Emmitt Holt has been dismissed from the men's basketball program effective immediately for demonstrating exceptionally poor judgment in the circumstances surrounding his recent citation, particularly coming after his involvement in the Devin Davis accident which should have motivated him to make better decisions.
Freshman Thomas Bryant, as a result of his citation, is receiving internal team discipline and is subject to additional discipline for any future failure to live up to his responsibilities to the program.
Holt is the third IU player dismissed since the end of last season. Devin Davis and Hanner Mosquera-Perea were dismissed in May for "not living up to their responsibilities to the program."
The 19-year old Holt was suspended for IU's two exhibition games and first two regular season games last fall after his involvement in a car accident that seriously injured Davis.
Holt had been drinking at the time of that accident, but had a blood alcohol level of just .025.
On Thursday, Tom Crean told reporters at Lucas Oil Stadium that Holt "never should have had my freshman in that situation. They just got there. They hadn't even started official classes yet."
Spoke with Indiana athletic director Fred Glass about Emmitt Holt's dismissal. "It was Tom's decision, one that I fully support." #iubb

— Mike Miller (@MikeMillerHT) August 31, 2015
Filed to: Emmitt Holt, Thomas Bryant