Film Session: Northwestern
McIntosh takes a ball screen from Olah. Mosquera-Perea stays in the paint as Olah is not a 3-point threat. Blackmon Jr. has Lindsey in the corner, but he's completely turned away and facing the action: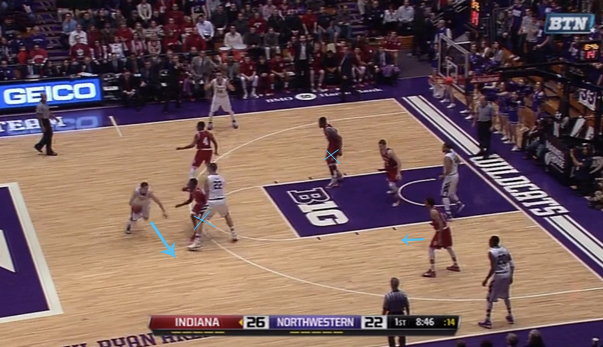 Regardless of the fact that both Mosquera-Perea and Nick Zeisloft are in the paint to help on the drive, Blackmon Jr. makes the decision to fully commit on McIntosh before he even gets off the perimeter: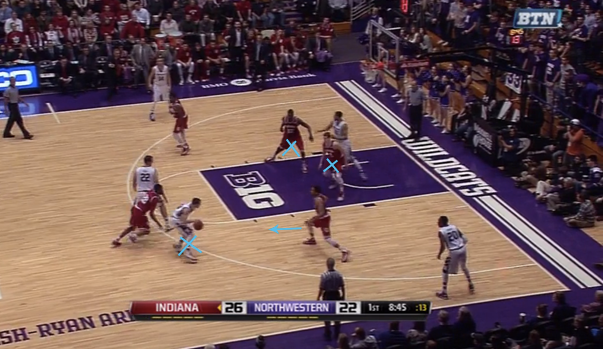 From there, with four Indiana defenders converging on a single Wildcat, he makes the pass to Lindsey in the corner: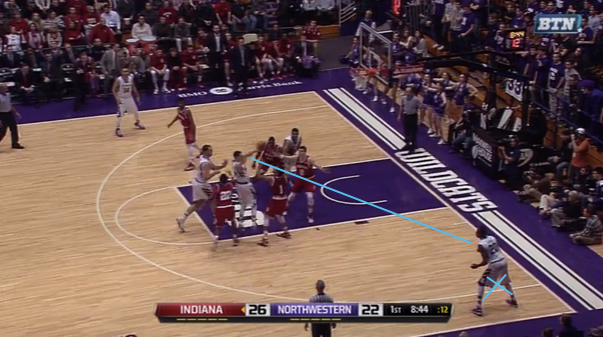 Lindsey rises and hits with no one in his face: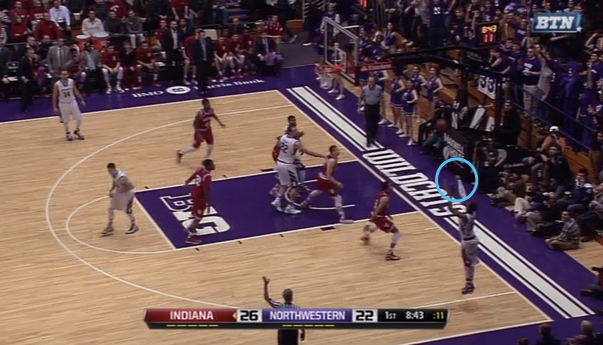 Video:
We've highlighted Blackmon Jr.'s defensive issues before in Film Session and plenty of the ITH faithful have pointed out his deficiencies on that side of the ball. These last four plays spell it out pretty well. The freshman has a lot to learn on defense.
Filed to: James Blackmon Jr., Northwestern Wildcats