Film Session: Northwestern
Indiana appears to stay man-to-man and Northwestern only has 12 seconds left to operate: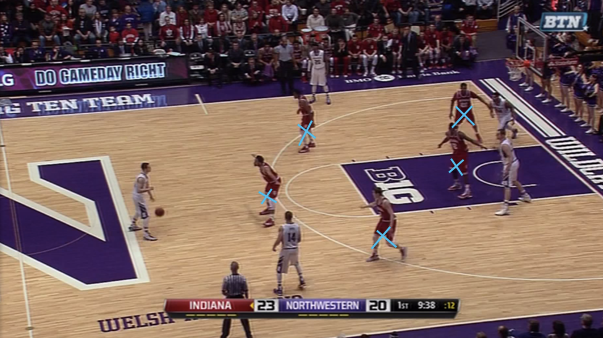 But here's where things unravel. As Sanjay Lumpkin comes up to set a screen for Tre Demps, Bryant McIntosh floats to the left wing: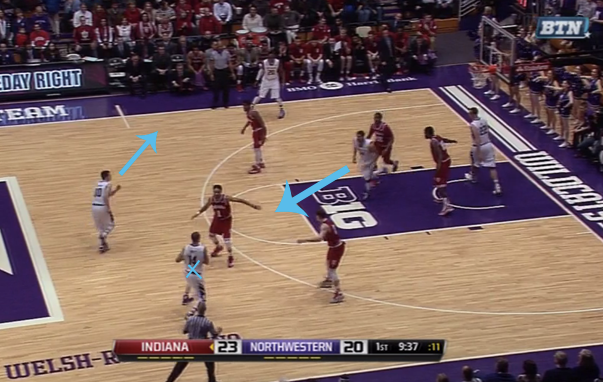 Scottie Lindsey shifts down to the left corner. It looks like the Hoosiers are now in more of a matchup zone and are guarding space because Johnson doesn't move with Lindsey and sticks with McIntosh. This leaves Lindsey open in the corner. There are now three Hoosiers up on the right wing by two Wildcats, and things are out of balance defensively: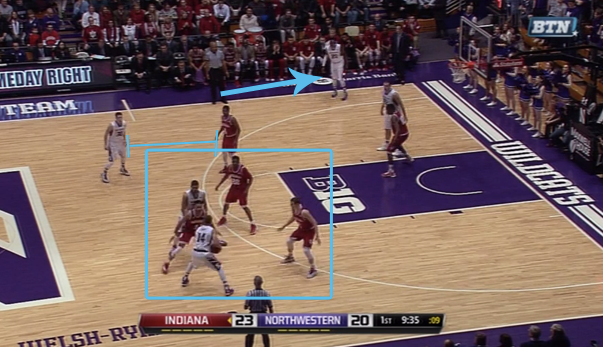 Demps comes left with the ball as Lindsey streaks out of the corner. Stanford Robinson is in no man's land at the free throw line: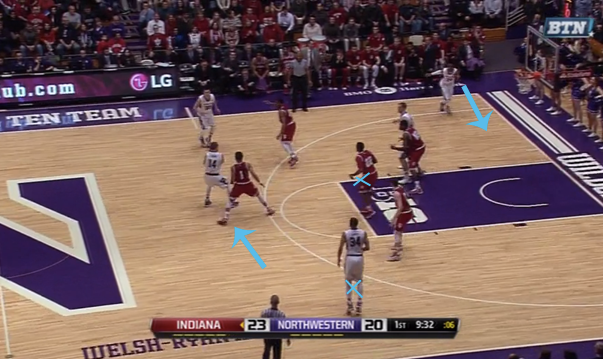 Demps makes the pass: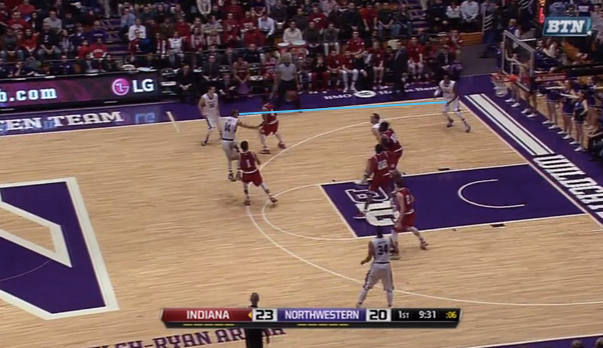 Indiana actually does a nice job of recovering here as both Hanner Mosquera-Perea and Robinson comes to the rim and block the shot attempt. But as they do this, Blackmon Jr. decides to start floating out of the lane as if he thinks the possession is over and he's looking to fill wing space heading back down the court. He doesn't put a body on Olah, who is heading for the board off the block: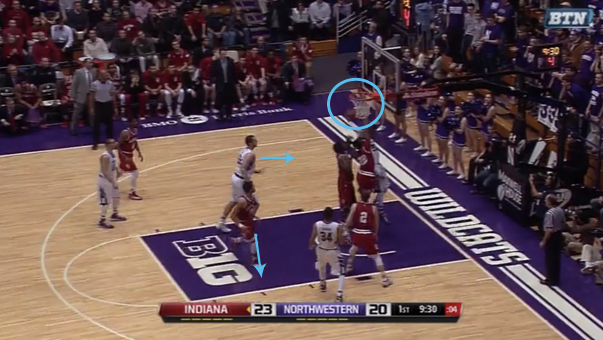 He picks up the ball as Blackmon Jr. continues to fade back and watch: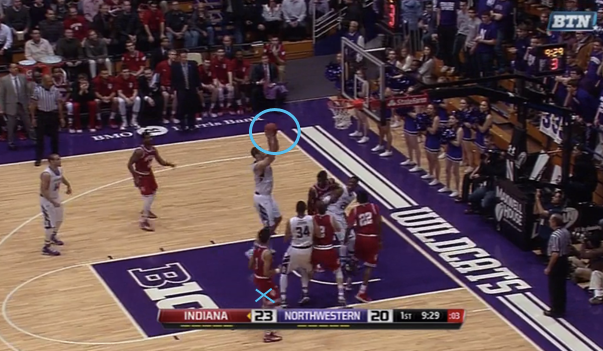 Olah scores as Blackmon Jr. continues to fade away. There are no Wildcats on the right side of the court, so he certainly wasn't looking to get a body on anyone else, either: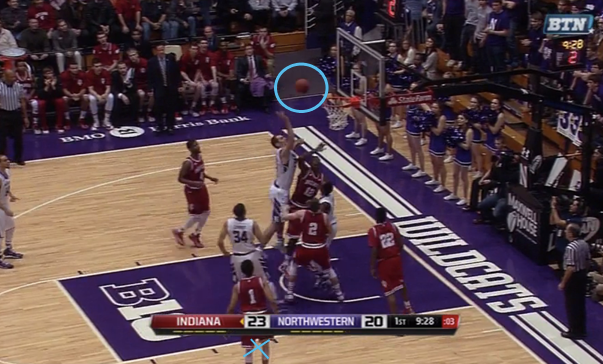 Video:
A play like this where Blackmon Jr. had no interest in mixing it up with Olah for the board is part of the reason the Wildcats gobbled up 60 percent of their misses for 14 second-chance points in the first half.
Filed to: James Blackmon Jr., Northwestern Wildcats