Film Session: Northwestern
Here Blackmon Jr. comes through with Vic Law as Law passes to Sobolewski: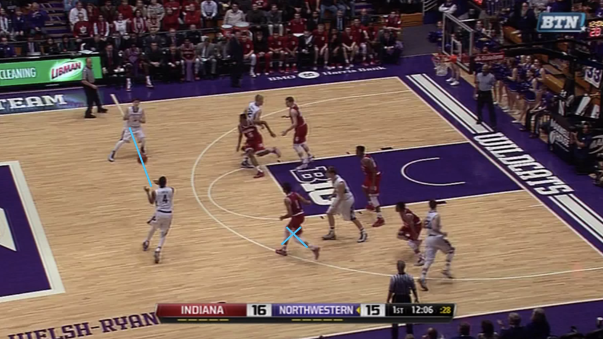 As Alex Olah sets a pick on Blackmon Jr. as the pass comes back, Blackmon Jr. opts to point up to Law. Blackmon Jr. has most of his body unobstructed by Olah, but makes zero effort to fight through the screen and get out to Law: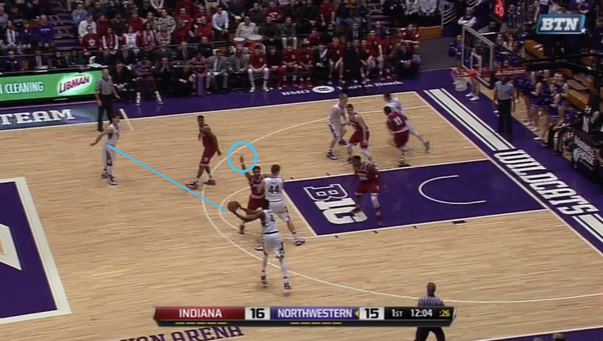 He simply rises and hits: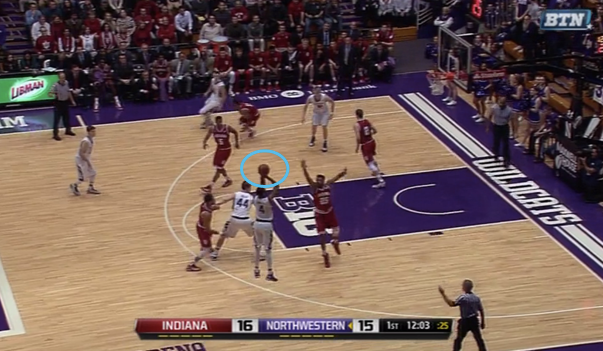 Video:
As we'll see as this Film Session goes along, Indiana did some other pointing on defense to little effect. Perhaps Blackmon Jr. thought someone would be guarding space on that side of the court and was looking for help to cover. In any event, no one was there, he made no effort to get out on Law and he had a clean look he knocked down.
Filed to: James Blackmon Jr., Northwestern Wildcats