2014-2015 ITH season preview: Maryland Terrapins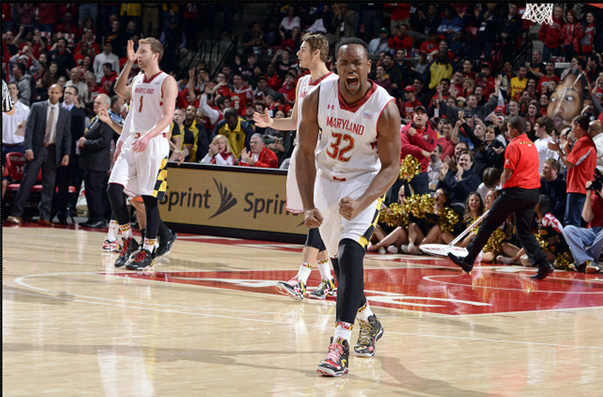 With the start of college basketball season on the horizon, we'll be taking a long look at the conference at large as well as Indiana's roster over the next month. Today, we continue our look at the Big Ten with the Maryland Terrapins.
Entering year four under Mark Turgeon, the Maryland basketball program is awaiting the breakthrough season it has been hoping for since bringing the former Texas A&M coach on board in 2011.
After an NIT-semifinal effort at the end of the 2012-13 season, Terrapins fans were hopeful of a potential NCAA tournament appearance last season in Turgeon's third at the helm of the program. But that never happened, as an underwhelming 17-15 mark resulted in Maryland even missing out on the NIT.
And as Turegon enters year four in College Park, patience is becoming thin amongst fans who haven't seen an NCAA tournament berth since the 2009-2010 season — when legendary coach Gary Williams was still leading the program.
Over the offseason, the Terrapins suffered from a transfer exodus as well, as five contributors — center Shaquille Cleare (13.8 minutes per game), forward Charles Mitchell (18.8 minutes per game), and guards Roddy Peters (15.1 minutes per game), Seth Allen (29.7 minutes per game) and Nick Faust (27.4 minutes per game) — left the program. It was a severe blow to the Terrapins' depth, but there also is reason for optimism in the Terrapins' first season in the Big Ten.
Last season's leading scorer, guard Dez Wells (a former Xavier transfer), as well as fellow starters and forwards Evan Smotrycz (a former Michigan transfer) and Jake Layman return and will lead Maryland as upperclassmen on a roster that will be particularly young. After all, the Terrapins will add four freshmen to the mix this season — and most will see immediate playing time.
The four-man 2014 recruiting class ranks No. 14 in the nation and is led by guards Melo Trimble (No. 31 recruit overall) and Dion Wiley (No. 53 overall), and also includes forwards Jared Nickens (No. 94 overall) and 7-foot Michal Cekovsky, a Slovakia native expected to see the court early in College Park.
Bottom Line: Whether it's reloading or rebuilding in College Park remains to be determined, but Maryland brings in a new cast for the 2014-2015 season that happens to be far different from the team featured last season. And with the heat on Turgeon to get the Terrapins back into the NCAA tournament, the pressure will be high this season for him to do just that.
Quotable: "I think the pieces fit. I feel like we have some really, really good pieces. When you're putting a team together, it's all about pieces. … We've added guys who have a really good feel for the game." — Turgeon to The Baltimore Sun in June
Previously: Rutgers, Penn State, Northwestern, Purdue, Iowa
Filed to: 2014-2015 Big Ten preview, Maryland Terrapins