2014-2015 ITH season preview: Penn State Nittany Lions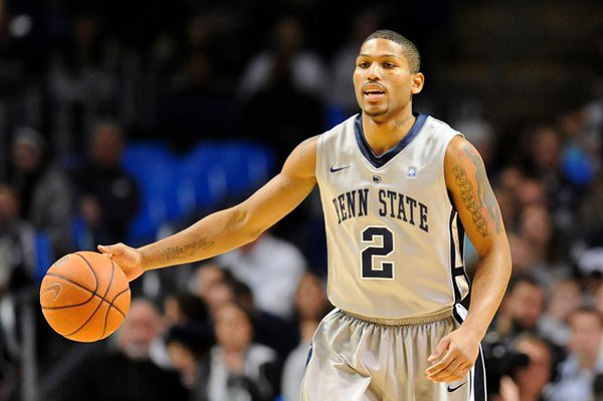 With the start of college basketball season on the horizon, we'll be taking a long look at the conference at large as well as Indiana's roster over the next month. Today, we continue our look at the Big Ten with the Penn State Nittany Lions.
What a difference a year makes. After Penn State finished the 2012-13 season with a meager 10-21 record and 2-16 mark in conference play, the Nittany Lions showed last season they could be a formidable threat under Pat Chambers.
They pushed Indiana to the wire in State College. They beat Indiana in Bloomington. They also beat NCAA tournament squads Ohio State (twice), Nebraska and Mount St. Mary's en route to a 16-18 (6-12) record and a berth into the College Basketball Invitational — their best season since 2010-2011.
Of course, that's all in the past. But entering year four at Penn State, Chambers has proven he can make the Nittany Lions competitive in the Big Ten. And this season, the Nittany Lions could surprise, once again.
The big, glaring loss from last season's team, though, is that of guard Tim Frazier, one of the all-time Penn State greats. The all-time assists leader at the school, Frazier provided the Nittany Lions with both on-court and off-court leadership — he was the team captain for three years, too. His loss leaves a lot to be made up for this season.
But not all is lost for Penn State this season. In fact, there's plenty of reason for optimism. Last year's leading scorer D.J. Newbill — who scored 24 against Indiana in last season's first meeting — returns for his senior year this year. In fact, so do Penn State's other three starters, forwards Brandon Taylor, Ross Travis and Donovon Jack. And the Nittany Lions also add freshmen guards Shep Garner (No. 173 recruit in the 247Sports Composite) and Isaiah Washington to the mix, adding to the depth lost in the departure of Frazier.
Bottom line: The Nittany Lions will likely not be one of the top teams in the Big Ten, but they certainly will be more of a competitive force this season as Chambers continues to get his team playing the impassioned brand of basketball he desires. He has always found a way to rally his team in his time at Penn State, and in life after Frazier, it will be especially important that this season's squad meshes. But with four of five starters returning, Penn State has more experience and depth. And they certainly could surprise the Big Ten as the season goes on.
Quotable: "We're getting the respect out there; two guys on all-conference teams. I see progress in everything we're doing. This is a process. And I'm the most impatient person ever, but it's slowly getting to where we want it to be."  — Chambers on May 30
Previously: Rutgers
(Photo credit: Rich Barnes-USA TODAY Sports)
Filed to: 2014-2015 Big Ten preview, Penn State Nittany Lions