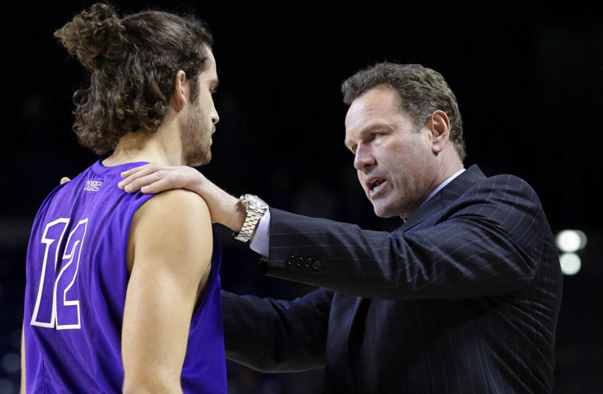 Following its first game away from Assembly Hall this season — a 94-74 loss to Louisville at Madison Square Garden — Indiana returns home on Saturday night for a meeting with Grand Canyon University.
It's the first ever meeting between the two schools and it will be broadcast at 5 p.m. ET on BTN with Steve Physioc and Jon Crispin on the call:
Guarantee games have become a staple in college basketball, but so far such matchups have not been particularly kind to Big Ten teams this year. A guarantee game, for those unfamiliar with the term, is one program paying another to come play in its gym without a return game. Seven of Indiana's first nine contests have been guarantee games and the Hoosiers dropped one of them to Eastern Washington back on Nov. 24. After Grand Canyon, the Hoosiers have just one more guarantee game on the schedule (Dec. 22 vs. the University of New Orleans.)
But as we've seen over the last couple of weeks, many of these games are no sure thing despite the fact that their main purpose is to schedule a win. Purdue lost at home to North Florida. Michigan lost at home to the New Jersey Institute of Technology and Eastern Michigan. And most recently, Nebraska fell at home to Incarnate Word.
Ultimately, each of these teams will have the chance to play in the NCAA tournament if business is taken care of inside of Big Ten play. But as Indiana enters its game with Grand Canyon, it's a game the Hoosiers must avoid any letdown in with tough contests with Butler and Georgetown still looming before conference play tips on New Year's Eve.