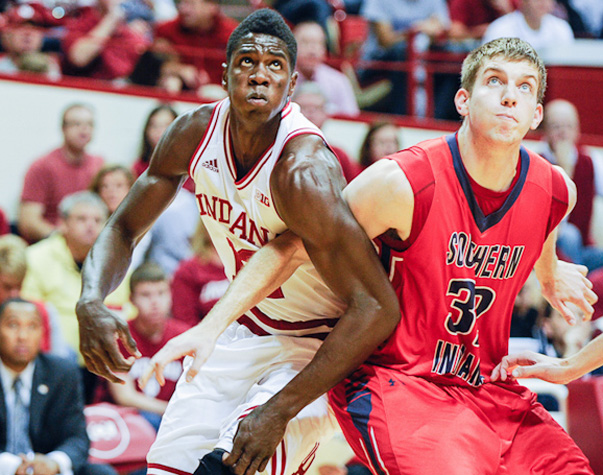 During the offseason, Indiana coach Tom Crean was not shy about what he wanted to see from junior Hanner Mosquera-Perea this season.
He wanted to see the 6-foot-8 forward, who has missed time from suspensions in both of the two seasons he has played at Indiana, become more consistent on the court and more of a leader off it.
"It's time to play," he said in June. "It's time to be really serious about playing extended minutes. It's time to be an enforcer at the basket. It's time to show that toughness that his body gives you. It's going to have to happen or he won't be out there as much. We need his consistency.
"It's no more fun and games, now it's time for you to lock in and mature and not anymore talk, let's get at it."
Nobody has received the message more clearly than Mosquera-Perea.
Just weeks into practice for this season, teammates are raving about the junior's on-court performance. And the Colombia native said he has felt an increased responsibility to become more of a factor this season.
"My role right now is a big role," Mosquera-Perea said on Monday. "Not just being that, being one of the oldest guys on the team. I feel like I have a lot that I need to accomplish with the team, helping the team on the court and off of the court."