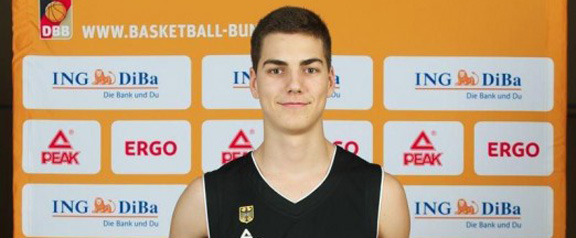 Since transferring to Wilbraham and Monson (Mass.) Academy from Calabasas (Calif.) High School this past summer, Max Hoetzel has seen his recruitment take off.
Well, it's reached another level.
Indiana has offered the 6-foot-7 forward as part of its 2014 class, only weeks after discovering him while recruiting his WMA teammate, Goodluck Okonoboh. The offer also comes just after Indiana coach Tom Crean and assistant Kenny Johnson visited Hoetzel in Massachusetts this past Tuesday evening.
On Saturday, Hoetzel, along with his parents who will fly in from California, will make the trip to Bloomington for an official visit that will last through Monday.
"I would really, really consider it, especially since it's Indiana," Hoetzel told Inside the Hall on Oct. 14. "The past, the program, the coaching, I'd definitely really consider it.
"But it's all about the fit. I want to come in somewhere where I can really play and exploit my strengths. If that does happen with IU, it will be wonderful."