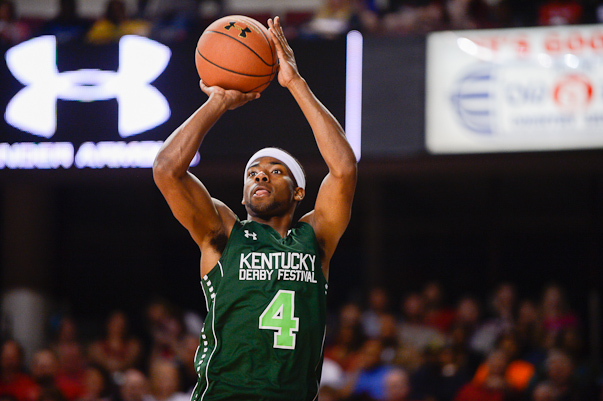 "Freshman Focus" is an Inside the Hall series on each of Indiana's five incoming freshmen. Over the next couple of weeks, we will examine what kind of an impact each player can have for the Hoosiers next season. Today: Robert Johnson.
When Robert Johnson walked into the library at Benedictine College Preparatory on September 20, he was ready to end what had grown into an intense recruiting battle.
After an outstanding summer with the Boo Williams AAU program, Johnson, who at one time only held a scholarship offer from UNC-Greensboro, was a serious target for four schools: Florida State, Indiana, North Carolina and Virginia.
Once the family began taking its official visits last August, communication with the media by Johnson and his father, Robert Sr., slowed considerably. That left many in the dark on which direction he might be leaning in his decision.
Many believed that Johnson would head to Chapel Hill and play for Roy Williams at North Carolina, but the 6-foot-3 guard had a surprise for those who predicted that he would play in the ACC.
"I want to thank all the schools that recruited me and offered me a scholarship," Johnson said, as he reached for a hat below the table where he sat in the library. "In the fall of 2014, I'm gonna be attending…"
Johnson then put on an IU basketball hat.