6-Banner Sunday: Indiana set for 2024 Battle 4 Atlantis, two walk-ons added to 2023-24 roster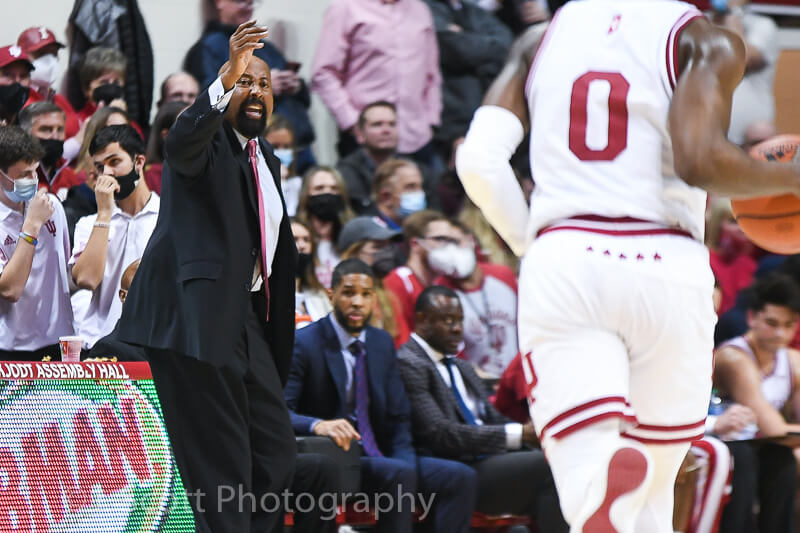 6-Banner Sunday is Inside the Hall's weekly newsletter in partnership with The Assembly Call. Almost 10,000 Indiana fans receive the newsletter each week. In addition to appearing each week on the site, you can also opt to receive 6-Banner Sunday by email. A form to subscribe via email is available at the bottom of this week's 6-Banner Sunday.
Welcome to another edition of 6-Banner Sunday, a joint production between The Assembly Call and Inside the Hall, and presented by our friends at Trueblood Real Estate, where we highlight the five most essential IU basketball stories of the past week, plus take a look at how the other IU sports programs are doing.
While the quantity of news lessened compared to the last couple of weeks, the quality and importance of the stories that did come out in the previous few days was very high. The biggest headline was the announcement that Indiana will finally get to compete in one of the premier Thanksgiving tournaments it has yet to go to in late 2024. The other item of interest is a couple of roster additions who will walk on to the squad.
Besides this, some recruiting nuggets came out, some preseason publications mentioned the Hoosiers, and Inside the Hall and Assembly Call had new shows. We will as usual conclude with a look at other IU sports led by volleyball (among other teams) opening their season.
• IU in Battle 4 Atlantis in 2024
• IU adds walk-ons for the 2023-24 season
• Recruiting updates
• Preseason rankings
• Podcast on the Brink and AC Shows
• Hoosier Roundup
Looking for tickets to upcoming Indiana games? Vivid Seats has you covered. Most of the non-conference schedule is already on sale at Vivid Seats and games are being added regularly. Vivid Seats is a full-service provider – with an industry-leading customer service team, reachable by phone or online during extended business hours. (These links are Inside the Hall affiliate links, so a commission will be paid to ITH if you click and make a ticket purchase. We appreciate your support!)
Banner #1 – IU in Battle 4 Atlantis in 2024
The Hoosiers have been to many of the top tournaments over Thanksgiving. Whether it be New York, Hawaii, or Alaska, IU has gone to just about every premier spot during the holiday week.
However, one place Indiana has yet to venture to during this time is the Bahamas, where the Battle 4 Atlantis takes place yearly. This will change in 2024 when the Hoosiers head there as part of an eight-team field, per Jon Rothstein. Joining them there will be an elite bunch that includes Arizona, Creighton, Davidson, Gonzaga, Louisville, Oklahoma, and West Virginia. Each squad will be guaranteed three games among the eight participants.
Banner #2 – IU adds walk-ons for the 2023-24 season
With an unused scholarship for the upcoming season and Jakai Newton's injury that may render him unavailable for a while, the team was starting to run short on bodies for 2023-2024. To help this situation, Indiana added a couple of relatively high-profile six-foot-five-inch walk-ons.
The first is Jordan Rayford, who transferred in from Air Force. Rayford visited IU in July as a potential target after entering the portal following a season in Colorado Springs, where he was unavailable due to a shoulder issue that required surgery.
The other player joining the squad is Jackson Creel. Last year, he competed at a junior college in next-door Illinois and averaged nearly 13 points per game for Rend Lake.
Banner #3 – Recruiting updates
As per usual in the summer, several recruiting headlines occurred this week. First off, Inside the Hall compiled updated recruiting rankings for IU's top targets amongst various services.
The Hoosiers have five high-profile prospects visiting in the next month in Liam McNeely, Derik Queen, Curtis Givens III, Austin Swartz, and Annor Boateng. Queen comes in between seventh to 21st nationally depending on the service, McNeely eighth to 20th, Boateng 17th to 39th, Swartz 30th to 49th, and Givens III 33rd to 83rd. Other targets are Dylan Harper who is ranked first or second, Boogie Fland seventh to 15th, Asa Newell eighth to 18th, Patrick Ngongba 17th to 34th, Tyler Betsey 24th to 56th, and Jaeden Mustaf 28th to 48th.
In news that is farther out in the future for the class of 2026, Jonathan Sanderson took an unofficial visit to Bloomington last week. Regarding more immediate recruiting information, ITH put together a story with several updates. In it, Carmelo Anthony's son Kiyan plans to visit Indiana, Boateng announced his October visit to IU will be his last, and Queen has a 63% chance of ultimately choosing the Hoosiers per one prediction.
Banner #4 – Preseason rankings
A couple of preseason previews came out in the last few days. The Three Man Weave is publishing their rankings for 2023-2024 and IU comes in at No. 30. Auburn coach Bruce Pearl appears to be higher on the Hoosiers for the upcoming season. He mentioned Indiana as a potential top-10 squad his Tigers will face during the non-conference season.
In terms of individual players, legendary broadcaster Dick Vitale has incoming freshman Mackenzie Mgbako among his dozen 'preseason diaper dandies'. Vitale also released his top 25 teams, which does not include IU, but has two fellow Big Ten opponents in No. 3 Michigan State and No. 4 Purdue. Also, the Hoosiers' non-league opposition in Kansas and Connecticut rank in the top five.
Banner #5 – Podcast on the Brink and AC Shows
Both Inside the Hall and Assembly Call had new programs this week. ITH's Podcast on the Brink had an episode with the Indianapolis Star's Zach Osterman.
Meanwhile, AC Radio had its regular Thursday night show. Also, Doing The Work was on-air with special guest Lenny Holmes (father of women's basketball star Mackenzie Holmes)
Banner #6 – Hoosier Roundup
• Volleyball got underway with its first season in over a decade that has high expectations. They opened play a perfect 3-0 in a tournament in Bloomington where they did not lose a set. Also, a former Hoosier signed a pro contract.
• No. 2 Men's soccer began play this week with its normal national title hopes and tied a talented Notre Dame side on the road. They also had several players named to preseason watch lists.
• Women's soccer continued competition with a tie against Virginia Tech and a victory over Morehead State.
• Field hockey was the final squad in the last few days to get its 2023 fall season going and fell to a ranked Duke team. They also had three players named to the Big Ten Watch List.
• Fall camp continued for football before next week's opener with Ohio State. Also, Tom Allen's coaches show begins on Wednesday.
• Softball announced its 2023 fall exhibition schedule.
Thanks for your continued support for The Assembly Call and Inside the Hall. We'll be back next weekend with a new roundup.
Now go enjoy yourself a 6-banner Sunday.
Aaron (Ari) Shifron
Assembly Call Contributor
Filed to: