An updated look at where Indiana's recruiting targets stand in the 2024 rankings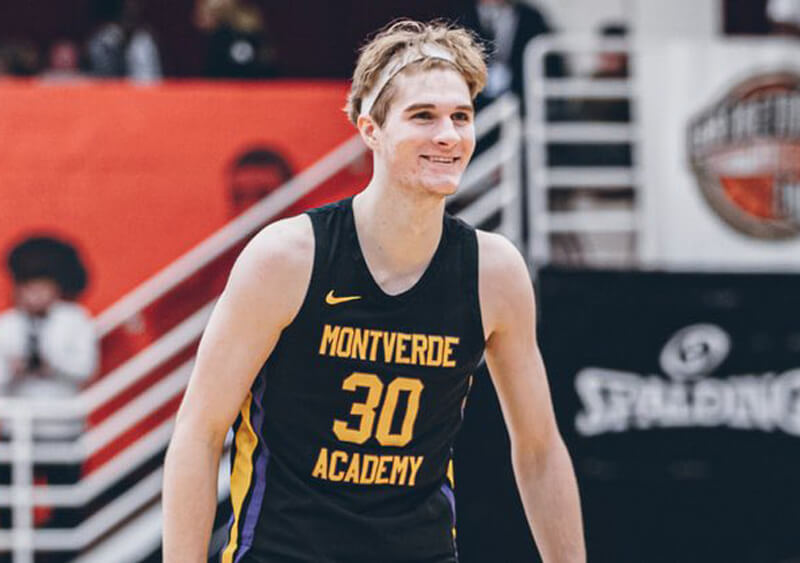 Indiana's list of 2024 recruiting targets is a strong group of nationally ranked prospects.
The Hoosiers will host many of these prospects this fall in Bloomington for visits as the program seeks its first commitment in the 2024 recruiting cycle.
In recent weeks, the top of the 2024 rankings were shaken up by the news that Cooper Flagg is moving from the 2025 to the 2024 class. Flagg, who plays at Montverde Academy, is now the No. 1 player in the class.
Here's the current list of scheduled visits for 2024 prospects this fall:
– Liam McNeeley: September 8-10
– Derik Queen: September 8-10
– Curtis Givens III: September 8-10
– Austin Swartz: September 15-17
– Annor Boateng: September 29-October 1
Following that move by Flagg, here's a look at all of the national services and their rankings for each of IU's 2024 targets (Note: ESPN has not updated its rankings to include Flagg in the 2024 class):
247Sports: 5-star (9)
247Composite: 5-star (8)
On3: 5-star (20)
On3 Industry Ranking: 5-star (11)
ESPN: 5-star (11)
Rivals: 5-star (9)
247Sports: 5-star (7)
247Composite: 5-star (10)
On3: 4-star (21)
On3 Industry Ranking: 5-star (13)
ESPN: 5-star (10)
Rivals: 5-star (20)
247Sports: 5-star (15)
247Composite: 5-star (9)
On3: 5-star (15)
On3 Industry Ranking: 5-star (8)
ESPN: 5-star (8)
Rivals: 5-star (7)
247Sports: 5-star (2)
247Composite: 5-star (2)
On3: 5-star (2)
On3 Industry Ranking: 5-star (2)
ESPN: 5-star (1)
Rivals: 5-star (2)
247Sports: 5-star (18)
247Composite: 5-star (12)
On3: 5-star (8)
On3 Industry Ranking: 5-star (9)
ESPN: 5-star (14)
Rivals: 5-star (10)
247Sports: 4-star (39)
247Composite: 4-star (29)
On3: 4-star (17)
On3 Industry Ranking: 4-star (29)
ESPN: 4-star (28)
Rivals: 4-star (22)
247Sports: 4-star (29)
247Composite: 4-star (38)
On3: 4-star (24)
On3 Industry Ranking: 4-star (31)
ESPN: 4-star (56)
Rivals: 4-star (26)
247Sports: 4-star (44)
247Composite: 4-star (44)
On3: 4-star (30)
On3 Industry Ranking: 4-star (39)
ESPN: 4-star (49)
Rivals: 4-star (40)
247Sports: 4-star (28)
247Composite: 4-star (43)
On3: 4-star (48)
On3 Industry Ranking: 4-star (40)
ESPN: 4-star (48)
Rivals: 4-star (47)
247Sports: 4-star (54)
247Composite: 4-star (59)
On3: 4-star (33)
On3 Industry Ranking: 4-star (54)
ESPN: 4-star (39)
Rivals: 4-star (83)
247Sports: 4-star (34)
247Composite: 4-star (28)
On3: 4-star (29)
On3 Industry Ranking: 4-star (25)
ESPN: 5-star (17)
Rivals: 4-star (33)
Filed to: Annor Boateng, Asa Newell, Austin Swartz, Boogie Fland, Curtis Givens III, Derik Queen, Dylan Harper, Jaeden Mustaf, Liam McNeeley, Patrick Ngongba, Tyler Betsey