6-Banner Sunday: Empire Classic opponent announced, Woodson receives raise and much more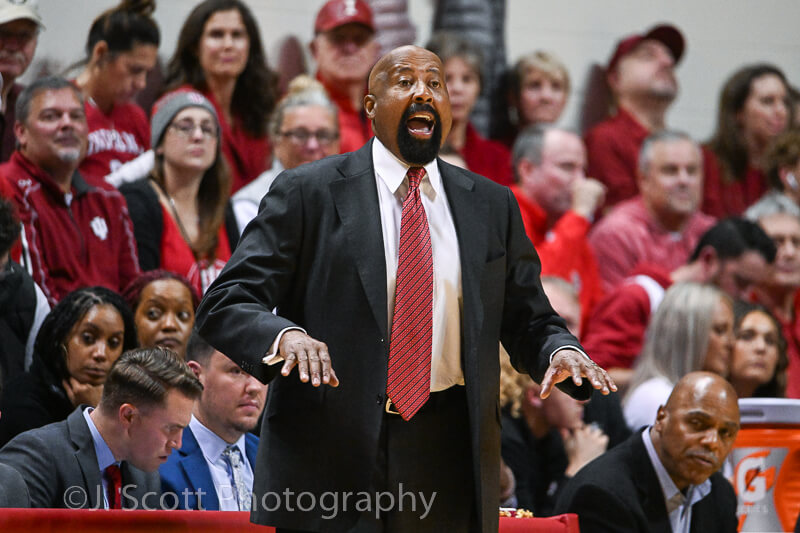 6-Banner Sunday is Inside the Hall's weekly newsletter in partnership with The Assembly Call. Almost 10,000 Indiana fans receive the newsletter each week. In addition to appearing each week on the site, you can also opt to receive 6-Banner Sunday by email. A form to subscribe via email is available at the bottom of this week's 6-Banner Sunday.
Welcome to another edition of 6-Banner Sunday, a joint production between The Assembly Call and Inside the Hall, and presented by our friends at Trueblood Real Estate, where we highlight the five most essential IU basketball stories of the past week, plus take a look at how the other IU sports programs are doing.
While it may be the offseason still, the number of headlines in Hoosier Nation this week was at the highest point since March Madness ended several months ago. In topics that are sure to interest the IU faithful, it was announced that Indiana will play the defending national champions in November and that their coach got a bump in his salary.
Outside of these couple of stories, several other announcements occurred this week, including a brand new hall of fame class, a variety of past, present, and potentially future players making news, and Assembly Call and Inside the Hall having shows. We will as usual conclude with a look at other Hoosier sports, led by women's soccer kicking off the 2023-2024 athletic season.
• Empire Classic opponent announced
• Mike Woodson receives pay raise
• Hall Of Fame class announced
• Player and recruiting news
• Podcast on the Brink and AC Radio
• Hoosier Roundup
Looking for tickets to upcoming Indiana games? Vivid Seats has you covered. Most of the non-conference schedule is already on sale at Vivid Seats and games are being added regularly. Vivid Seats is a full-service provider – with an industry-leading customer service team, reachable by phone or online during extended business hours. (These links are Inside The Hall affiliate links, so a commission will be paid to ITH if you click and make a ticket purchase. We appreciate your support!)
Banner #1 – Empire Classic opponent announced
In the 2022 pre-conference campaign, IU played the defending national champions in Kansas. Now the 2023 pre-Big Ten schedule will see the top dogs again.
This is because the Hoosiers' opponent for the November Empire Classic in New York is now set and it will be Connecticut. The contest is set for Sunday, Nov. 19 at 1 p.m. ET with Texas vs. Louisville to follow. The winners and losers of each game will play each other on Monday, so Indiana will see either the Longhorns or Cardinals the next day.
Banner #2 – Mike Woodson receives pay raise
In two seasons as head of the IU basketball team, Mike Woodson has led a resurgence. The program went from missing the NCAA Tournament for five straight seasons (although COVID shut down the event one of the times) before he arrived, to making it both years with him in charge. Also, recruiting has picked up significantly since Woodson has been at the helm.
Accordingly, Woodson received a bump to his salary last week. While no additional years were added to the four remaining on the deal, his contract upped his compensation from 3.2 million dollars to 4.2 million dollars annually, which makes him the third highest-paid coach in the Big Ten.
Banner #3 – Hall Of Fame class announced
George McGinnis only saw time on the court as an IU basketball player for one season. However, in that one year in 1970-1971, he led the Big Ten in scoring at nearly 30 points per game and almost 15 rebounds per contest.
These numbers were enough to make him one of the five members of the 2023 Hoosier Hall Of Fame Class. He is joined by Derek Drouin (Track and Field), Aleksey Korol (Soccer), Christina Loukas (Swimming and Diving), Tina McCall Waters (Tennis), and Larry Rink (Team Physician) as the current inductees.
Banner #4 – Player and recruiting news
A lot of other headlines involving potential future players, as well as ones in the past and present were numerous in the last week. With not enough space in 6-Banner to address each one individually, this section serves as a composition of all of these stories.
In terms of recruiting targets, Annor Boateng, Curtis Givens III, and Jalen Haralson all announced upcoming visits. This is part of a big September calendar overall.
Turning to players who have donned the Cream and Crimson in the last decade, several notable items occurred here as well. Recent draftee Jalen Hood Schifino is hosting a camp in Bloomington on September 2. Also, former teammates Yogi Ferrell and Noah Vonleh both signed with a squad in China together. Finally, in some somber news, Race Thompson has had his potential professional career derailed by another knee injury.
Turning to the present roster, another ailment happened here as it was announced that incoming freshman Jakai Newton had a procedure and is out indefinitely. In a happier story though, and a sign that the season is getting closer, the team revealed all the player's numbers for the 2023-2024 year.
Banner #5 – Podcast on the Brink and AC Radio
Both Inside the Hall's Podcast in the Brink and Assembly Call's radio show took to the airwaves this week. Also, ITH did both a mailbag and Big Ten Power Rankings in the last few days.
Banner #6 – Hoosier Roundup
• Women's soccer kicked off the 2023-2024 athletic season with a victory over Illinois State.
• Football is doing a fan survey with ideas for upgrades to Memorial Stadium.
• Men's Soccer released its TV and promo schedule for the fall.
• Several IU baseball players had strong performances in their summer league games.
• Volleyball conducted a Cream and Crimson scrimmage before opening the season next week.
• Swimming and diving coach Ray Looze is a finalist for a national coach of the year award.
• Also in the pool, water polo had several players receive all-academic accolades.
Thanks for your continued support for The Assembly Call and Inside the Hall. We'll be back next weekend with a new roundup.
Now go enjoy yourself a 6-banner Sunday.
Aaron (Ari) Shifron
Assembly Call Contributor
Filed to: