Former IU guard Jalen Hood-Schifino to host camp in Bloomington on September 2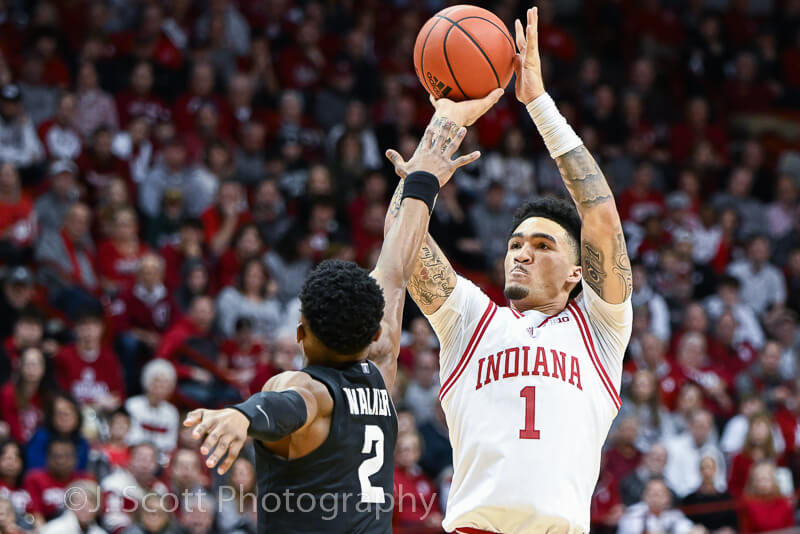 Former Indiana guard Jalen Hood-Schifino will be back in Bloomington early next month to host a camp.
Hood-Schifino, last season's Big Ten Freshman of the Year and a first round NBA draft pick by the Los Angeles Lakers, will host a camp at Twin Lakes Recreation Center on Saturday, September 2.
The camp is being organized by Next Gen Camps.
Camp will run from 9 a.m. through 1 p.m. and the cost is $150. Registration information is available here.
Hood-Schifino is also hosting a camp in Charlotte, North Carolina on Saturday, August 26.
Last month, Hood-Schifino inked an endorsement deal with adidas.
In NBA Summer League play, Hood-Schifino averaged 13.7 points, 4.2 rebounds, 3.3 assists, and 1.3 steals per game in six appearances in Sacramento and Las Vegas.
He shot 34 percent (32-of-94) from the floor, 21.7 percent (5-of-23) from the 3-point line, and 56.5 percent (13-of-23) from the free throw line.
I'm excited to collaborate with Next Gen Camp to host some basketball camps! First up is in Charlotte, NC August 26th and then Bloomington, IN Sept 2nd! Tap on the links below to register for either city!

Charlotte: https://t.co/xblOXirjjk

Bloomington: https://t.co/7Hl41SMyLL pic.twitter.com/sgvTCowgCf

— Jalen Hood-Schifino (@jalenhs) August 16, 2023
Filed to: Jalen Hood-Schifino