Former IU forward Race Thompson suffers right tibia plateau fracture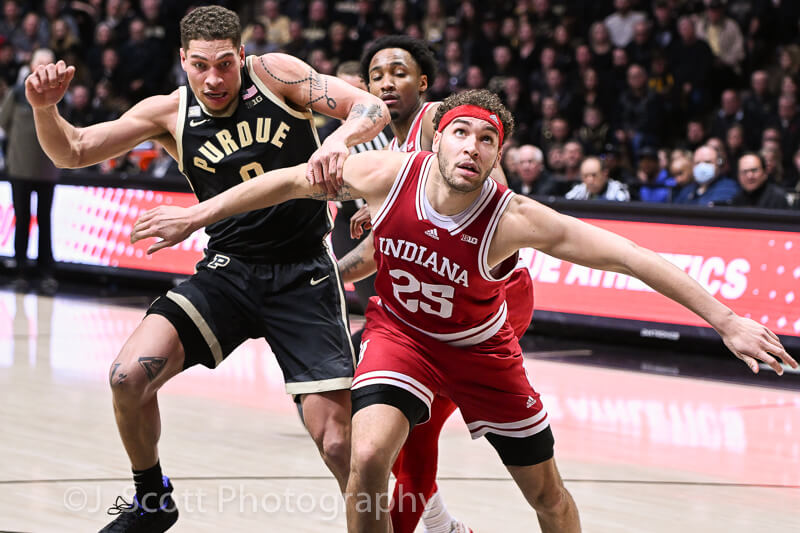 Former Indiana forward Race Thompson will have an injury obstacle to overcome before pursuing a professional basketball career.
Thompson, who spent the last six seasons in Bloomington, shared Tuesday via an Instagram story that he suffered a right tibia plateau fracture.
According to Thompson's post, the injury occurred two months ago.
"Fractured my right tibia plateau 2 months ago," Thompson wrote. "Imma be back and better than ever trust that. Been off the grid and wanted to give a little update."
Per the Orthopaedic Trauma Association, "a tibial plateau fracture is an injury in which you break your bone and injure the cartilage that covers the top end of your tibia (bottom part of your knee)."
In June, Indiana announced that Thompson had signed a deal with the New York Knicks to play for their Summer League team.
But Thompson did not travel to Las Vegas and did not play in the Summer League. The injury was described as a "sore right knee" by the Knicks.
Over six seasons at Indiana, Thompson averaged 7.7 points, 5.5 rebounds, one assist, .9 steals and .8 blocks per game. He shot 51.1 percent from the floor and 64.6 percent from the free throw line at Indiana.
In his final two seasons at Indiana, Thompson helped lead the Hoosiers to back-to-back NCAA tournament appearances.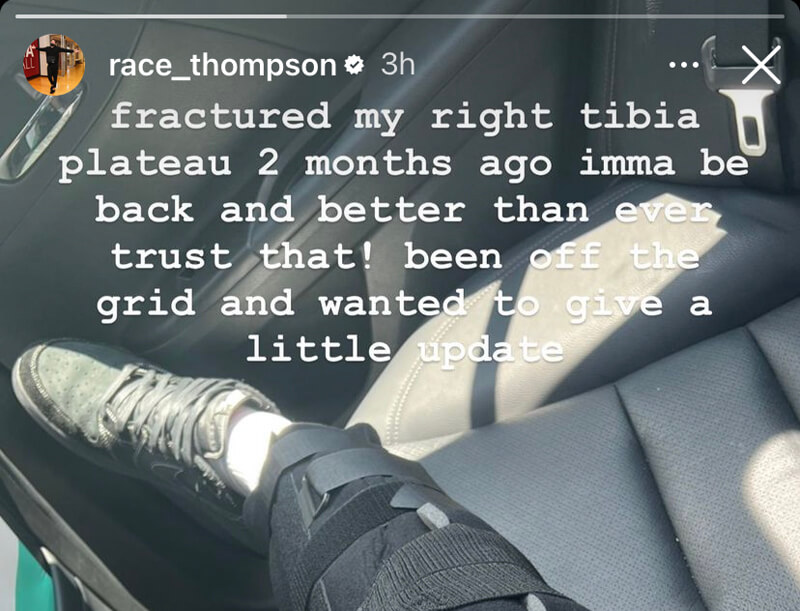 Filed to: Race Thompson