Film Session: Eastern Michigan
Here's another left wing double ball screen setup for Phinisee featuring Trey Galloway and Thompson. But this time Spottsville has Phinisee squared up and Axel Okongo is backing off Thompson surveying the action. So Phinisee has less reason to reject the screens this time around: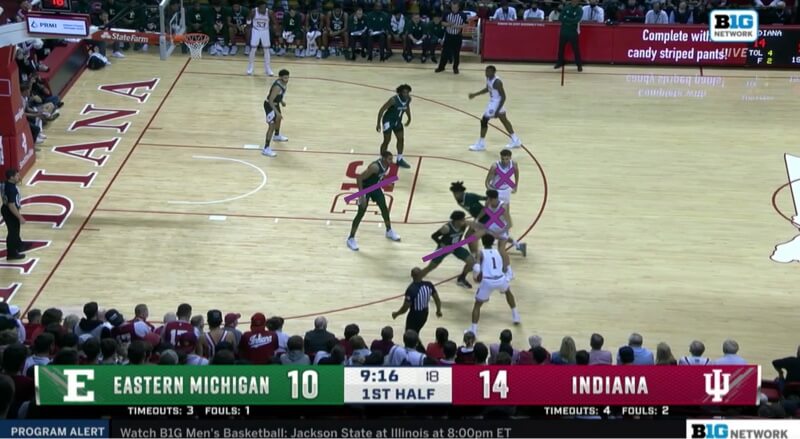 So Phinisee drives right as Galloway clears out. He gets a monster screen from Thompson as he rubs right on him, leaving no space for Spottsville to get over the top of the screen: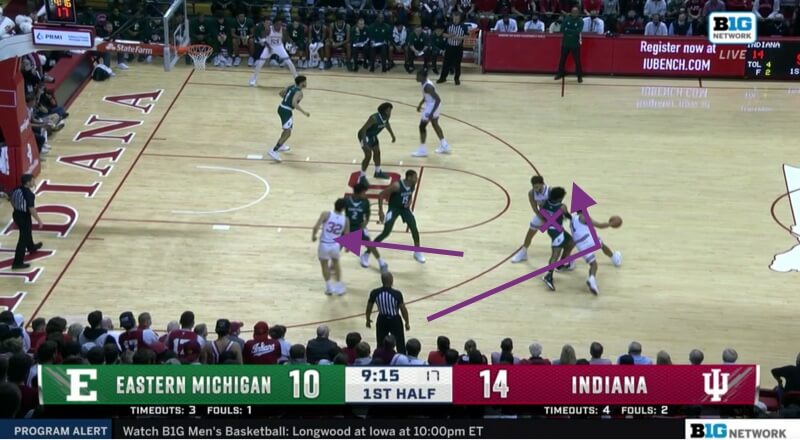 Phinisee gets to the free throw line and has three defenders in front of him, including Okongo, who is helping on Phinisee as Thompson rolls: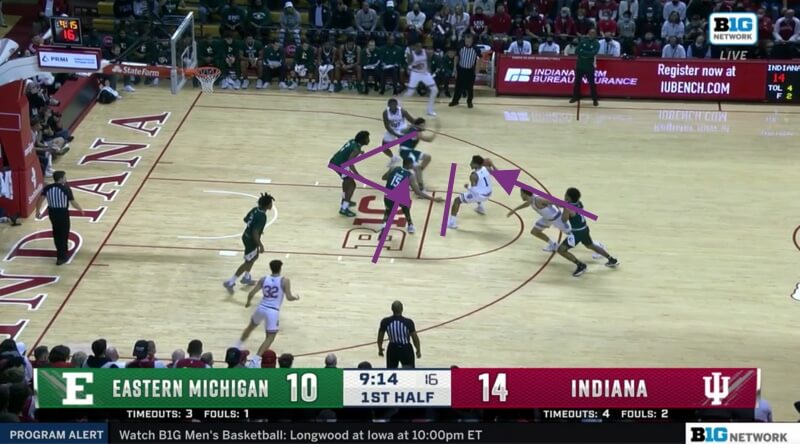 As Okongo rotates back to Thompson and Spottsville is still recovering back to Phinisee, the senior all of a sudden has been given space to shoot. So he takes what the defense gives him, rising and hitting the jumper: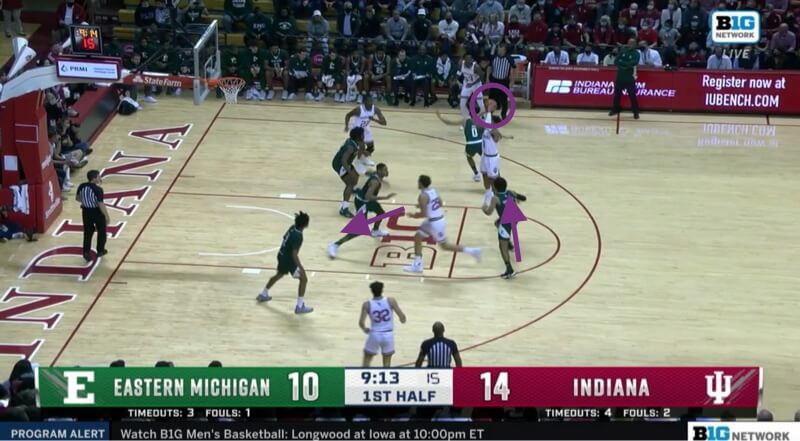 Another nice job reading the defense and getting an advantage out of a ball screen. And this time he made the Eagles pay.
Filed to: Eastern Michigan Eagles, Robert Phinisee