Film Session: Eastern Michigan
Phinisee is again calling for Bates to clear out, this time on the left wing: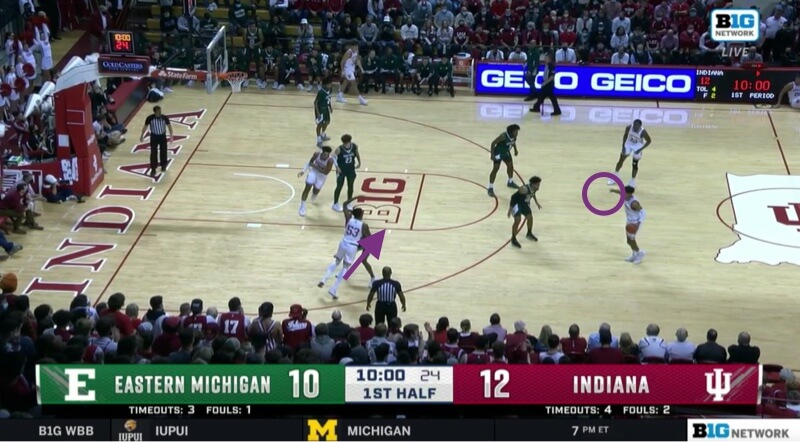 Bates ends up flipping around and setting a ball screen for Phinisee. Jackson-Davis has also moved up for a double ball screen. But with Darion Spottsville perpendicular to Phinisee with his back to Bates, a typical body position when icing a ball screen to try and keep the ball out of the middle, Phinsiee has a big gap left. Spottsville may be unaware Binelli has moved out of the post and will be unable to help: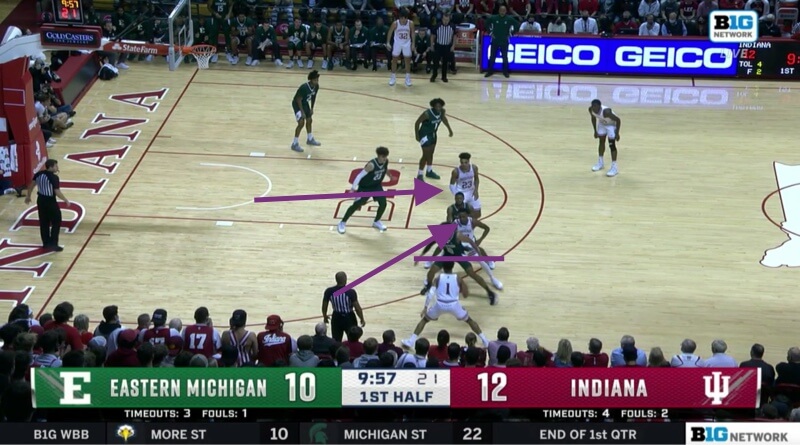 So Phinisee simply rejects both screens and drives left: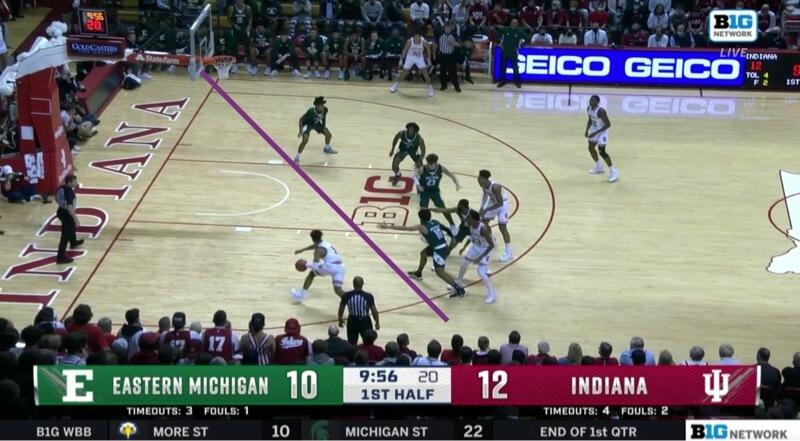 He looks to finish with authority, rising for the dunk as Colin Gloson rotates from the weak side on the help: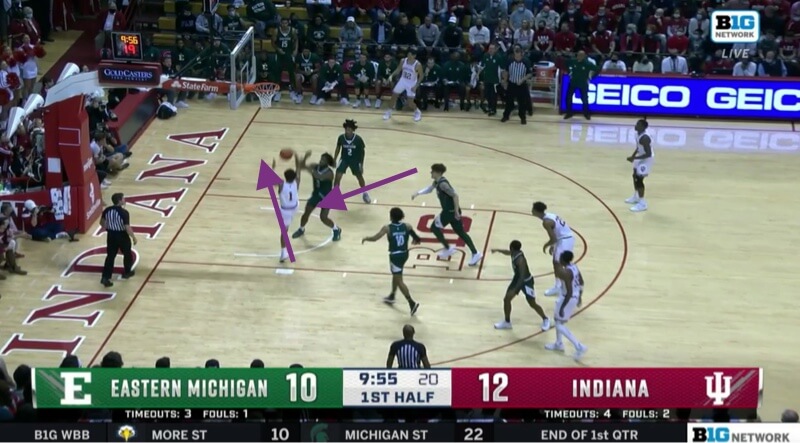 Because Phinisee went for the dunk with his right hand instead of his left (or laying it in away from Golson on his left), he exposes the ball to Golson and the attempt is blocked: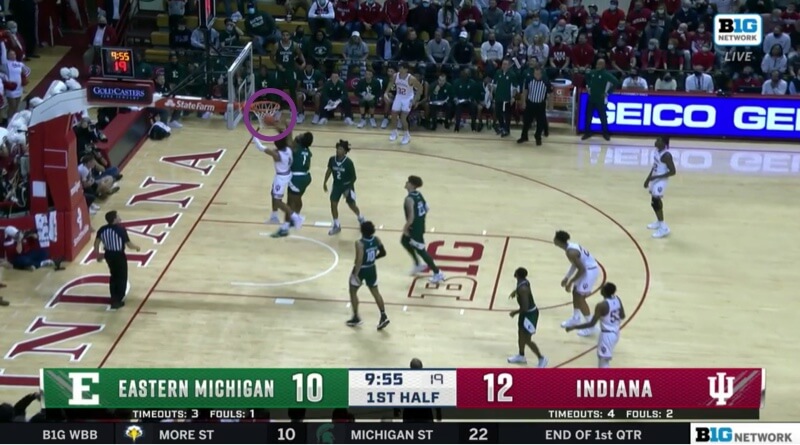 Another aggressive take to the rim here from Phinisee, but yet another stronger defensive effort from the Eagles.
Filed to: Eastern Michigan Eagles, Robert Phinisee