Film Session: Eastern Michigan
Phinisee calls for Tamar Bates to clear out of the right wing: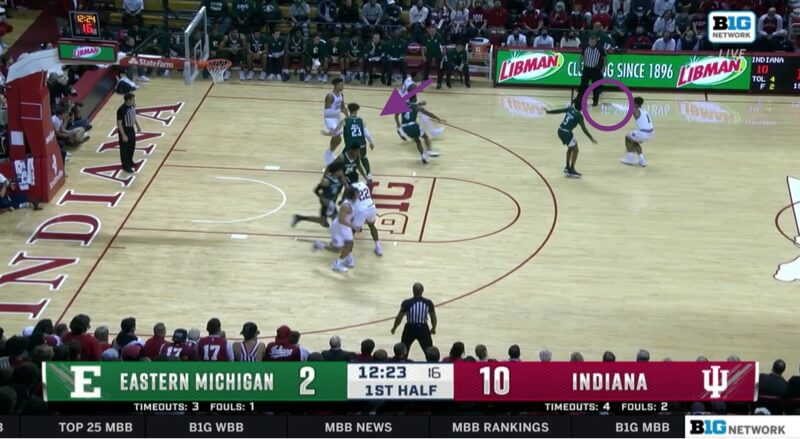 Bates moves to the weak side as Jordan Geronimo comes strong side to set a ball screen for Phinisee: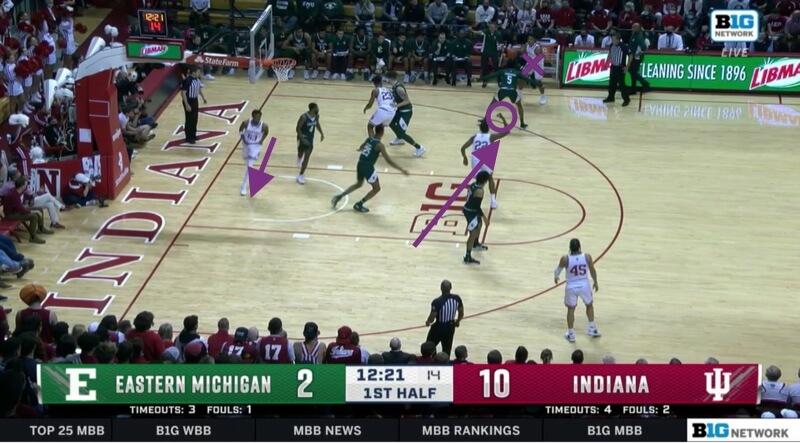 The screen again takes Farrakhan off Phinisee and switched onto a larger Eagle. This time it's Scott: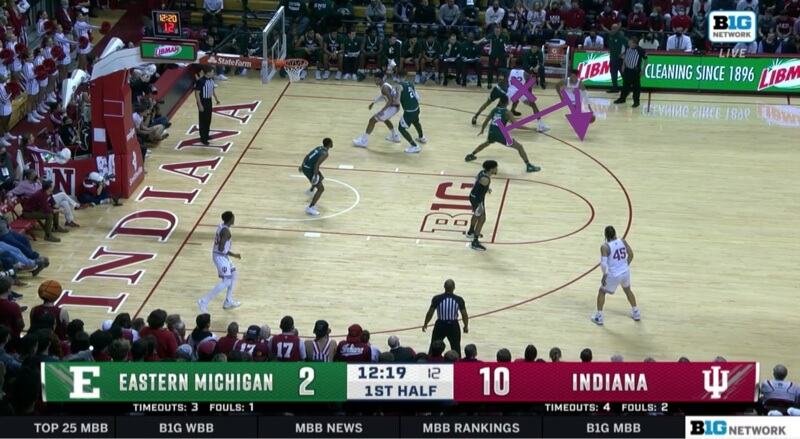 Phinisee sees the mismatch and drags Scott out to create the full switch: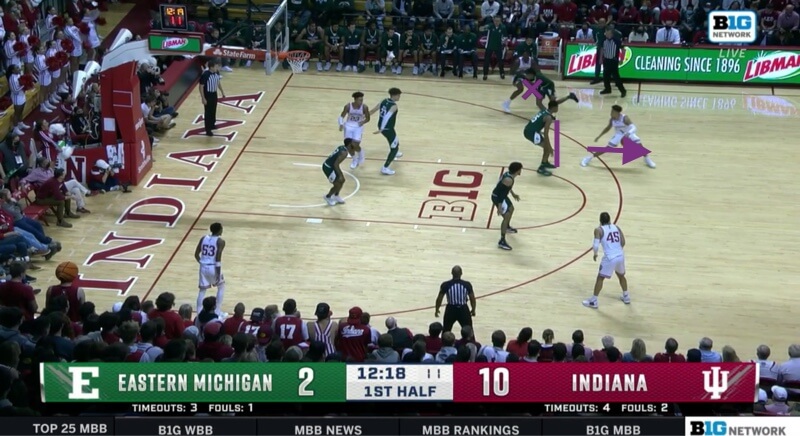 Phinisee goes to work, crossing Scott over and driving to the paint. Bates has Farrakhan posted down low: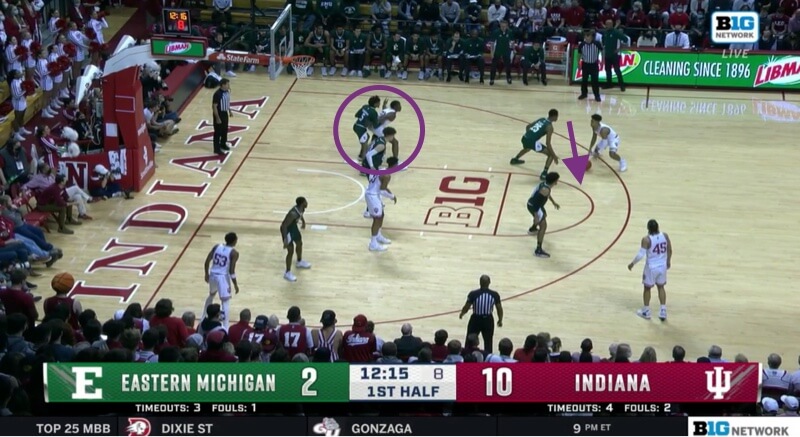 Phinisee is into the paint: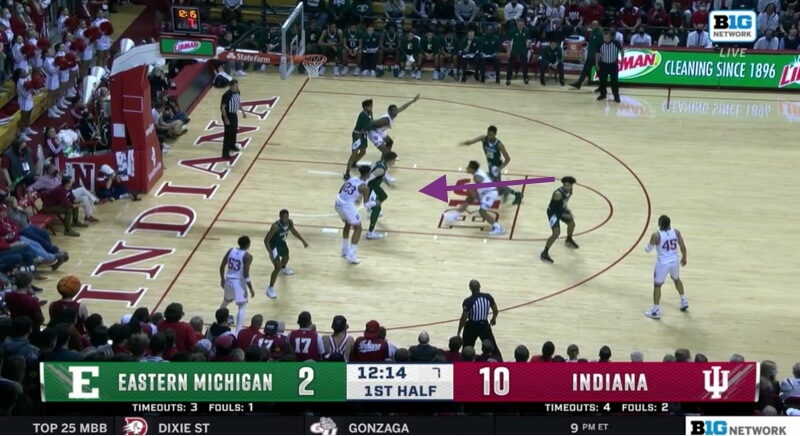 He splits the defense and has room to the rim as he goes up for the shot. Scott contests from behind: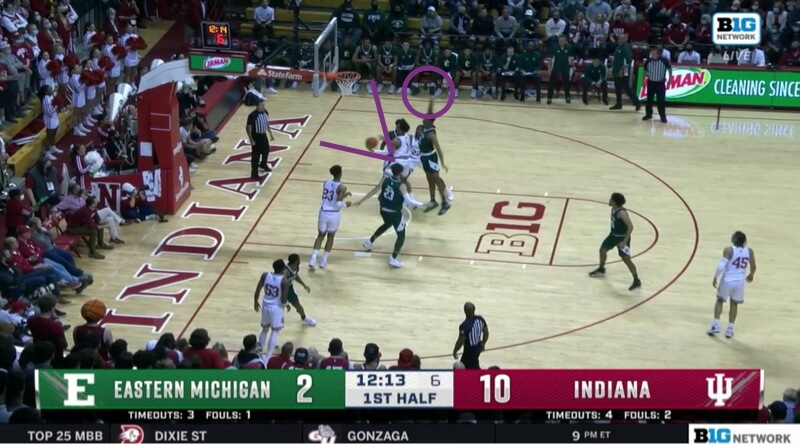 It's a little hard to tell, but Scott's length appears to get a piece of the shot attempt. (Though Binelli, who reached in on Phinisee's drive and may have also gotten a piece of the ball, is credited with the block.) Either way, Phinisee is unable to score at the cup: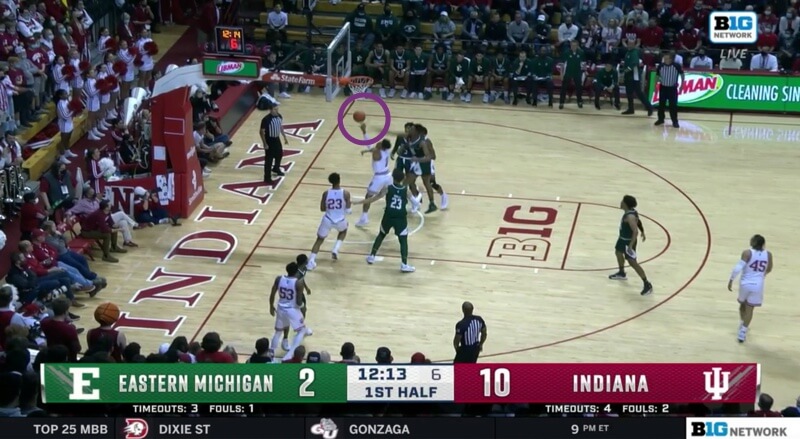 Nice exploitation of the mismatch here from Phinisee. But better defense from the Eagles at the rim.
Filed to: Eastern Michigan Eagles, Robert Phinisee