Dane Fife talks offseason workouts, expectations for Tamar Bates, Miller Kopp and Xavier Johnson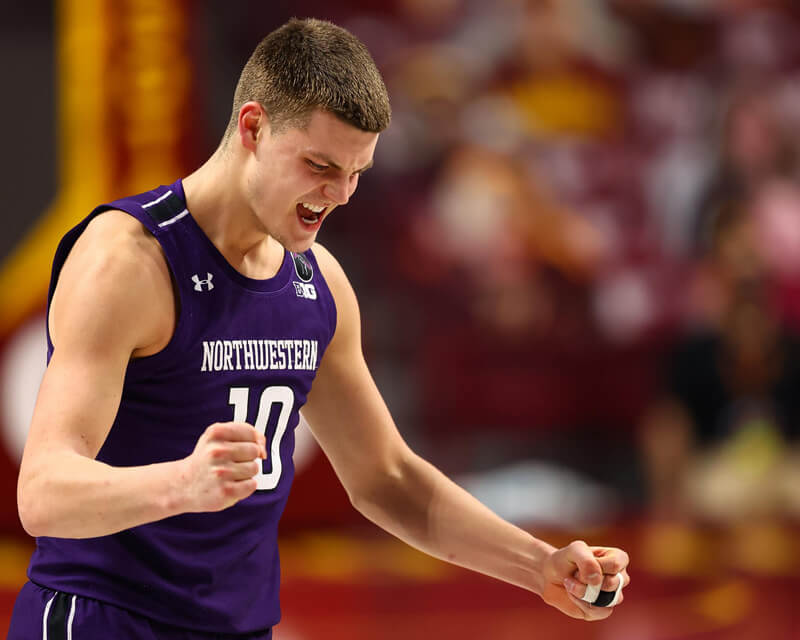 In the weeks after Archie Miller was fired, it was rare for a day to pass by without a new piece of news swirling around the program.
It began with six Hoosiers entering the transfer portal, four of which eventually returned. There were two rumor-filled weeks before Mike Woodson was hired as IU's new head coach. Trayce Jackson-Davis, who was considering leaving for the NBA, decided to come back to IU for his junior campaign. Eventually, the three additions of Xavier Johnson, Tamar Bates and Miller Kopp chose to make Indiana their new home.
Somewhere in between all of that, the carousel of stories continued with the coaching staff. Dane Fife made his return to Bloomington as an assistant after spending a decade working for Tom Izzo at Michigan State. Kenya Hunter was retained on staff. Eventually, Yasir Rosemond was added.
All of this came after a season riddled with extra stress and tightened protocols due to the COVID-19 pandemic. Plus, as pressure mounted, Indiana fizzled out down the stretch of the year, losing its final six games.
Fife and the rest of the coaching staff recognize the strain over the past 12 months and realize the IU players need an opportunity to exhale.
"It's been a tough year for everybody, but it's been a tough year for the current players, too." Fife, who said he contracted COVID-19 last season, told Inside the Hall on an episode of Podcast on the Brink on Wednesday. "What I've learned is that they need a break. Everybody needs a break. To be able to go home and really replenish and revamp themselves and come back with a peace of mind and a clear mind."
In recent weeks, however, the Hoosiers have been back in the gym. Practice videos have surfaced on social media. Early on, Fife and the staff have been putting their focus on fundamentals.
"For the lack of a better term, let's tighten up certain skills that are lacking, the basics," Fife said. "It's not to put the fault or blame on anyone other than we're trying to develop our personnel. We would do this if it were year five, if it were year three and we're certainly going to do it in year one."
It's been little observations, Fife said, like telling Trey Galloway to get more air under his shot. Making accurate passes that allow a shooter to catch the ball in rhythm. Advising Jackson-Davis to take a breath before shooting his free throws.
It was Indiana's inability to execute fundamentals that cost them last season. They averaged almost 12 turnovers per game. Some outcomes were determined by Indiana's failure to grab loose balls or make sound defensive rotations.
"Let's put them in situations where they're going to have success," Fife said of the recent workouts. "Let's put them in drills where they're able to compete against each other… But nonetheless, let's have them finish before they go home for a while having some success."
During his introductory press conference, Fife specifically noted Rob Phinisee as a player that he wants to help build into dominant form. Phinisee has been somewhat of an enigma at IU. After showing promise his freshman season, his production has stalled after being plagued with injuries and inconsistencies.
"I don't think there's a better defender in the league than Rob Phinisee," Fife said three weeks ago."…We've got to figure out how to get Rob Phinisee to get his groove back."
Recently, Fife has been watching film, observing how he can help put Phinisee in a better situation to be successful.
"I was surprised at how many shots Rob took when he was moving almost full speed laterally," Fife said. "I'm thinking, gosh, those are tough shots…I think there's a simple fix that can really help him."
Besides the returning players, there are some newcomers that Fife hasn't been able to work with yet. Among them is Johnson, a transfer from Pittsburgh, who averaged 14.2 points and 5.7 assists per game last season. A playmaking point guard with the ability to create for others is something that IU lacked last season.
"We need Xavier to make sure that he's the guy that gets to the paint and kicks it out," Fife said. "Gets guys open shots or gets Trayce easy baskets. Gets Rob Phinisee a step in three where his hips are already square to the basket."
Then there's Bates, a consensus top-30 prospect in the 2021 class who was originally committed to Texas before reopening his recruitment and choosing IU.
"I think that he's a little bit of a wildcard in a good way," Fife said. "He can do a lot of nice things. Maybe compare him to a little bit of (Armaan) Franklin, a little bit of Al Durham all into one."
Lastly, Indiana added Kopp, a 6-foot 7-inch stretch forward who averaged 9.6 points and shot 36 percent from deep over three seasons at Northwestern before transferring to IU this offseason.
"A guy that should easily be able to knock down some open threes," Fife said. "But we don't want him to be resigned to that. He's mentioned that he wants to become a better rebounder. We're going to do that. We're going to demand that he goes to that glass."
As these abbreviated Spring workouts have finished up, Fife has already been laying the groundwork for the type of mentality he wants the IU players to have. Fife echoed a sentiment that Woodson delivered: focusing on not only building great basketball players, but also great young men.
"It's in your character of whether you give a damn or not to go get that rebound," Fife said. "It's a life skill. It's a choice. It's something that you can control… I'm going to demand from you the skills that are life skills."
If Indiana wants to be a factor in the Big Ten next season, it's these early practices, where the foundation is being laid, that could prove to be key.
Filed to: Dane Fife, Miller Kopp, Tamar Bates, Xavier Johnson