Film Session: Michigan State
Jackson-Davis again goes with the spin moves to try and get position on Bingham Jr. Lander has the ball up top: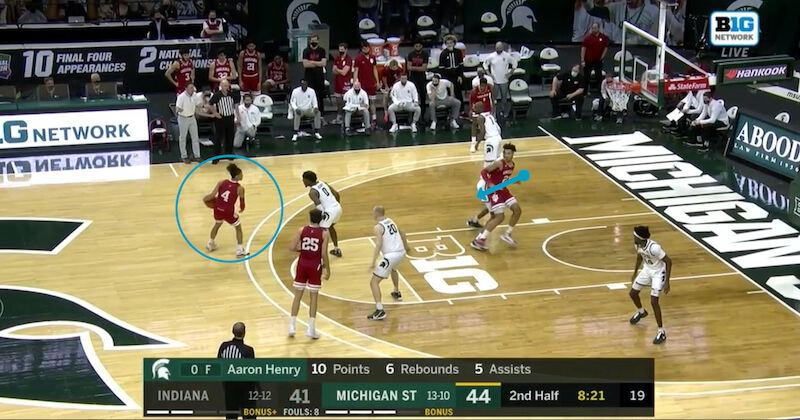 But as Jackson-Davis looks for the ball, Joey Hauser sinks down off Race Thompson to make Lander think twice about the entry pass: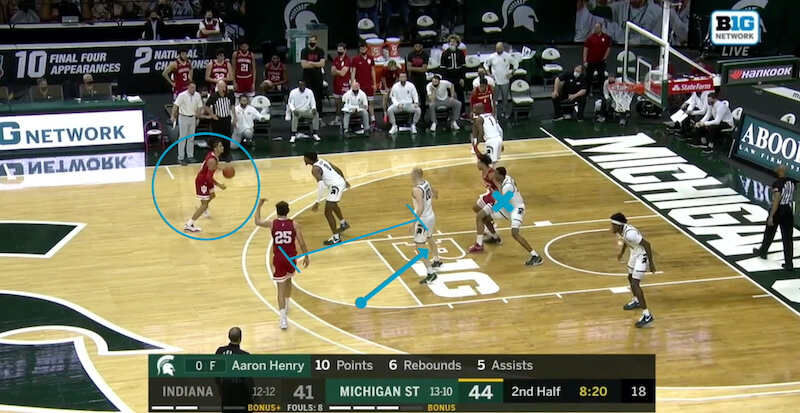 So Lander passes to Thompson. Thompson doesn't even look to shoot. Meanwhile, Bingham Jr. has his body draped on Jackson-Davis: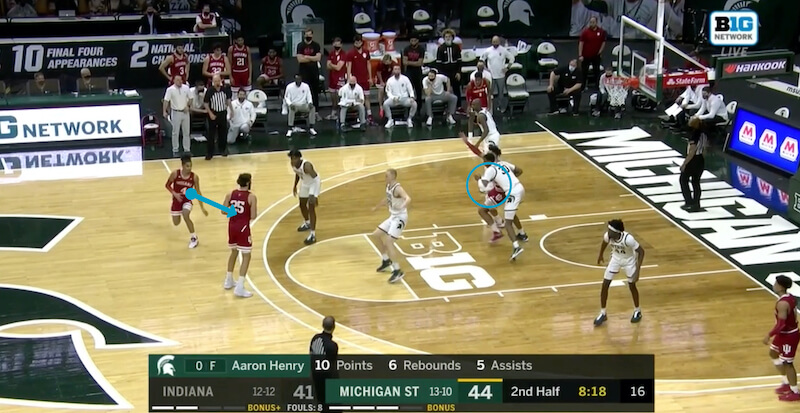 As Thompson rolls on a screen for Lander, Hauser grabs his arm: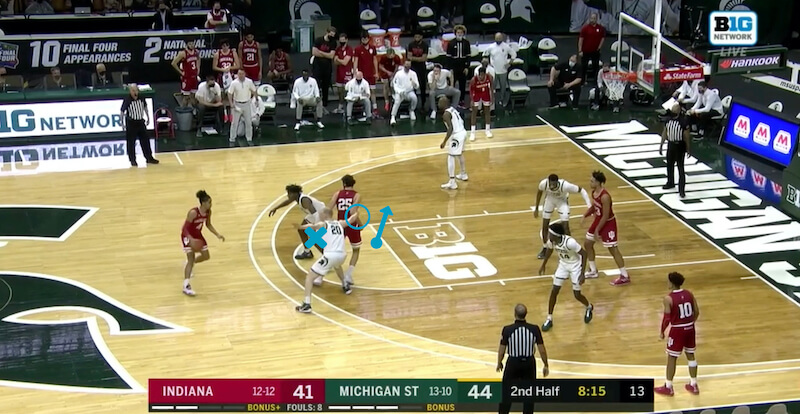 Bingham Jr. then gets pretty handsy with Jackson-Davis near the right low post. From there, Lander passes to Thompson and Hauser is called for the reach-in: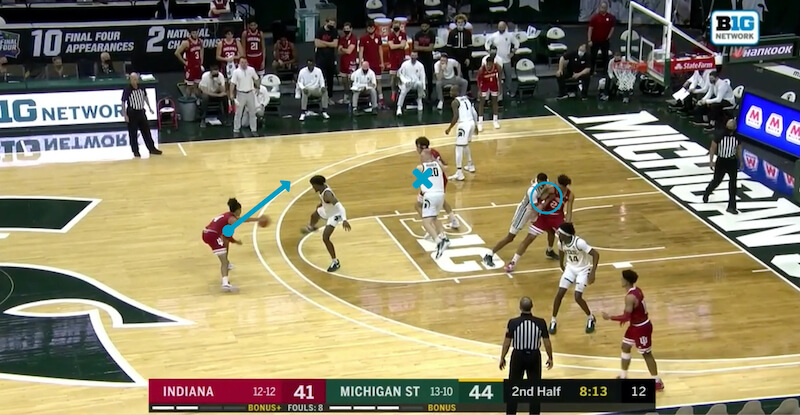 While Hauser didn't double Jackson-Davis here, his mere presence in the paint meant Lander wasn't going to throw the entry pass. This sequence also shows how physical the Spartans were getting at times in the game.
Video:
Filed to: Michigan State Spartans, Trayce Jackson-Davis