Film Session: Michigan State
Trayce Jackson-Davis had polar opposite games against the Spartans this season. In the first, Indiana's sophomore scored 34 points, a career-high. Michigan State mostly single-covered Jackson-Davis and allowed him to get catches deep in the post. He attempted 18 field goals and made 11 of them.
But Jackson-Davis' second outing against Michigan State on Tuesday night told a different tale. He was only 1-of-5 from the floor and scored a season-low nine points. While the Spartans didn't hard double the Center Grove product often, they (in particular, Marcus Bingham Jr.) were physical with him, aggressively fronting him in the post, getting handsy and making life even more difficult by shrinking off the perimeter to try and ward off entry passes.
Jackson-Davis was just never able to find a true rhythm in a game he was also saddled with foul trouble.
We'll take a look at what Jackson-Davis had to deal with in the second half in the latest edition of Film Session:
Khristian Lander has the ball on the left wing. Jackson-Davis fakes a screen for Rob Phinisee and spins to try and get position on the left low post. Phinisee ends up cutting up the paint to the top of the key: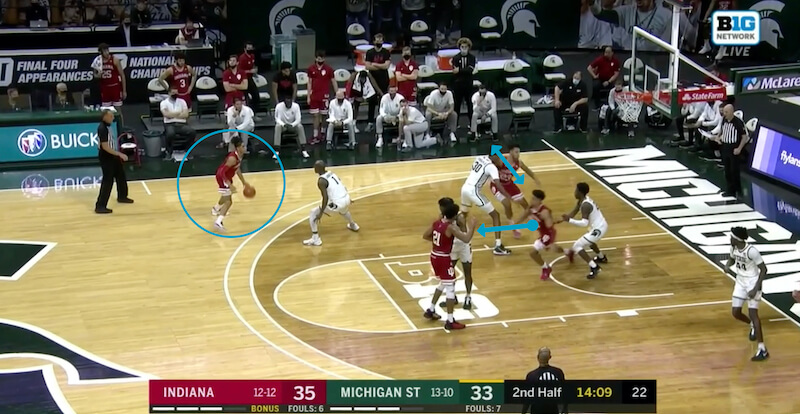 Bingham Jr. is able to stay in front of Jackson-Davis on his spin as Lander looks in: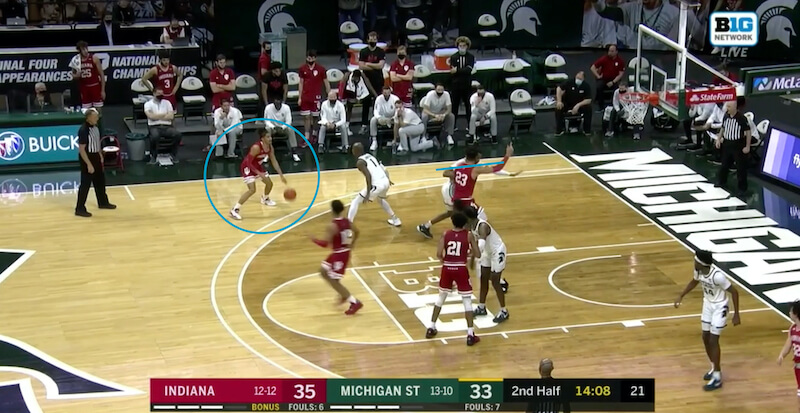 Lander swings the ball up top. From there Jackson-Davis moves to the middle of the paint and gets some position: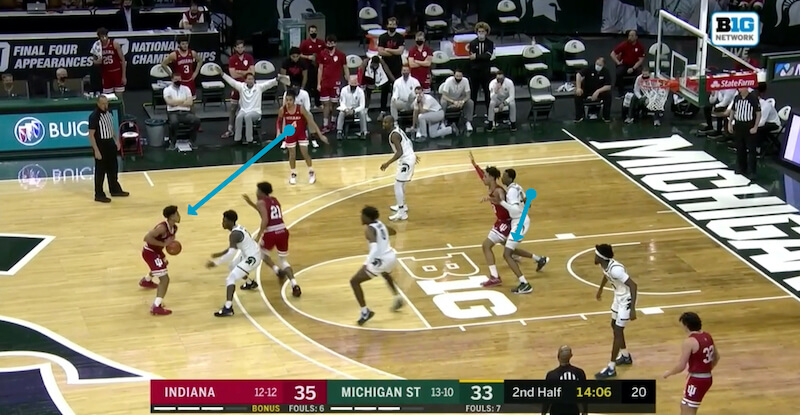 As Phinisee enters the ball, Bingham Jr. is able to push Jackson-Davis even further out on the catch: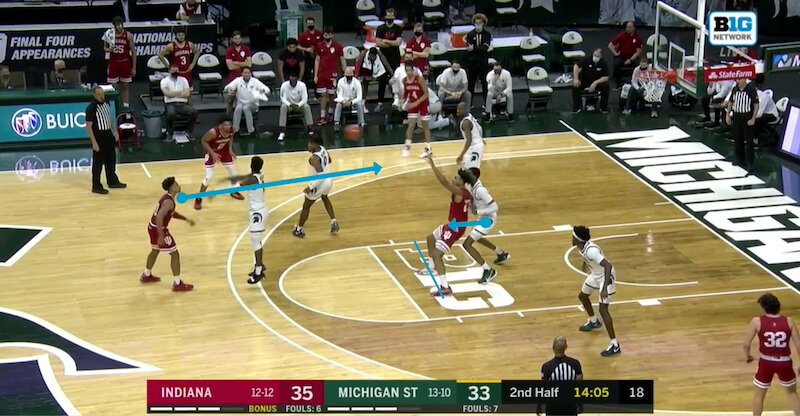 So Jackson-Davis has ground to cover to get to the hoop. He goes left first and Joshua Langford digs in off Lander: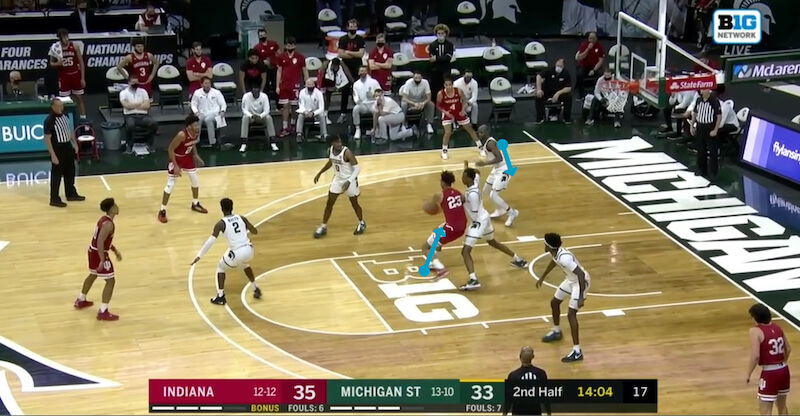 So Jackson-Davis spins right as now Aaron Henry has come down to the paint and looks on with Langford. Jackson-Davis gets the shot up on Bingham Jr., who has his hands high and his feet on the floor: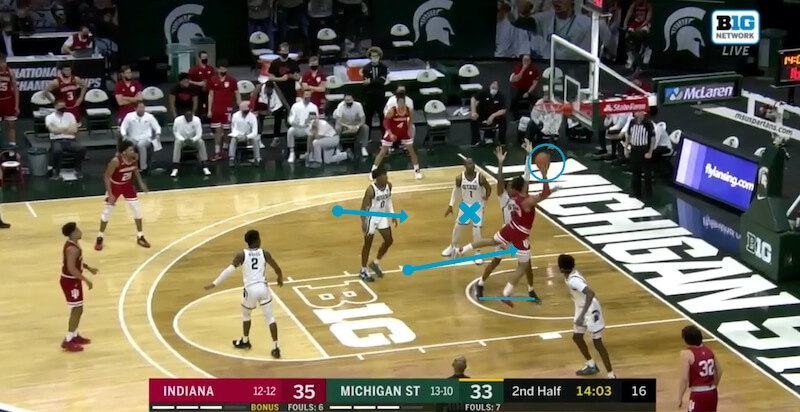 He's only able to hit the backboard on the shot with his off right hand: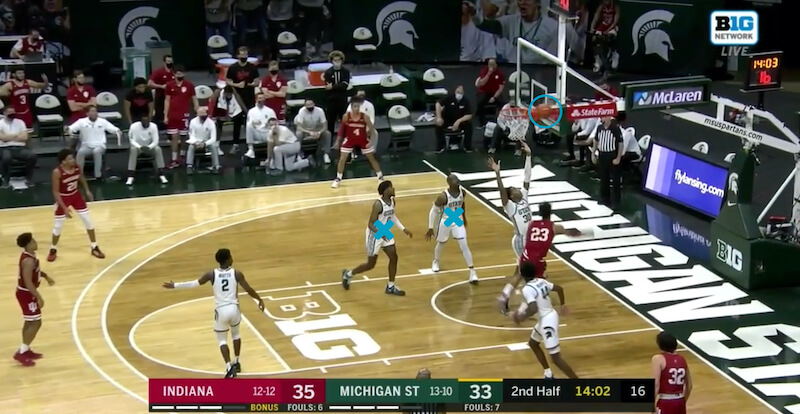 Bigham Jr. initially denied Jackson-Davis on the post entry, then pushed him out further when he eventually got the ball. From there, his 6-foot-11 length flustered the sophomore at the rim (a continual problem for Jackson-Davis this season) as two other Michigan State defenders lingered near.
Video:
Filed to: Michigan State Spartans, Trayce Jackson-Davis