Film Session: Iowa
The Hawkeyes, holders of the most efficient offense in the country, missed some shots they normally cash in on during the second half of their Thursday night loss to Indiana. But IU's strong defense also played a key role in a half Iowa failed to score a field goal for 11-plus minutes of action.
The Hoosiers pressed hard to fight through screens, stunted and recovered, closed out hands high and worked well as a team — particularly against Luka Garza. They forced air balls and even snagged a few steals, not normally part of their defensive arsenal.
We'll take a look at five strong defensive possessions in the second half from the Hoosiers in the latest edition of Film Session:
Garza sets a ball screen for Joe Wieskamp. Armaan Franklin has his hand up and on Wieskamp to ward off a quick shot: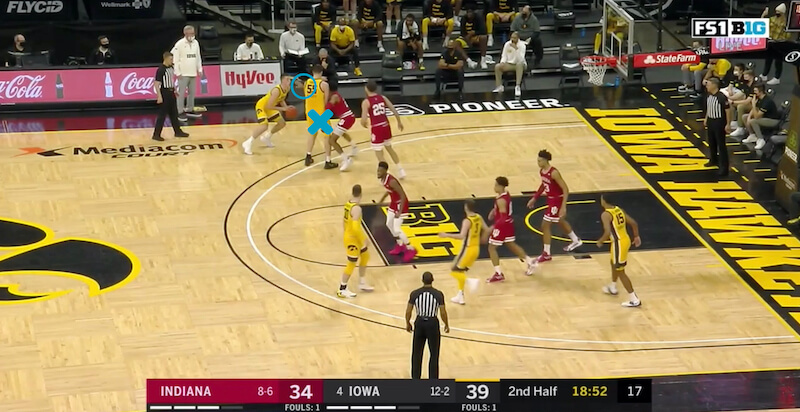 Franklin then fights through the screen and cuts off Wieskamp's drive to the paint: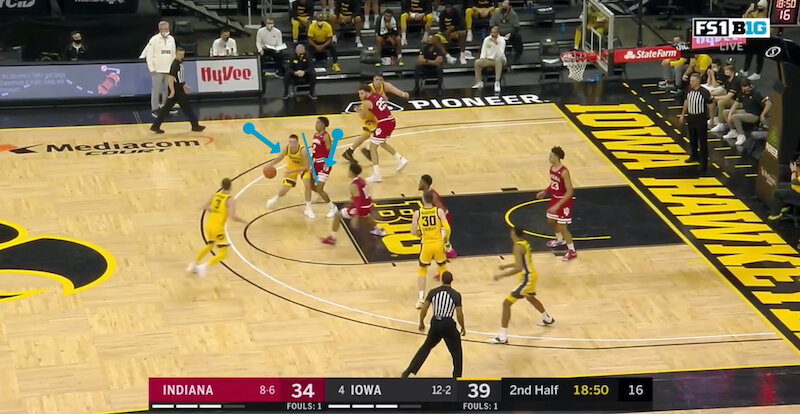 The ball makes its way to Keegan Murray on the right wing. Race Thompson fronts Garza, so Connor McCaffery points for Murray to move the ball back up top: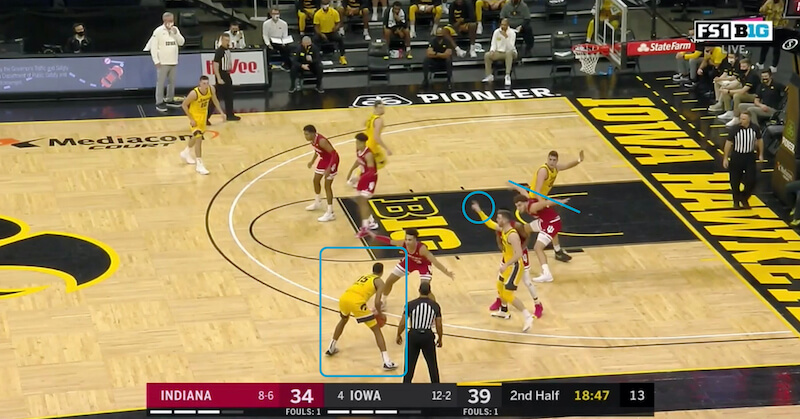 Murray dribbles up top and finds Connor McCaffery back on the right wing. Thompson moves back to Garza: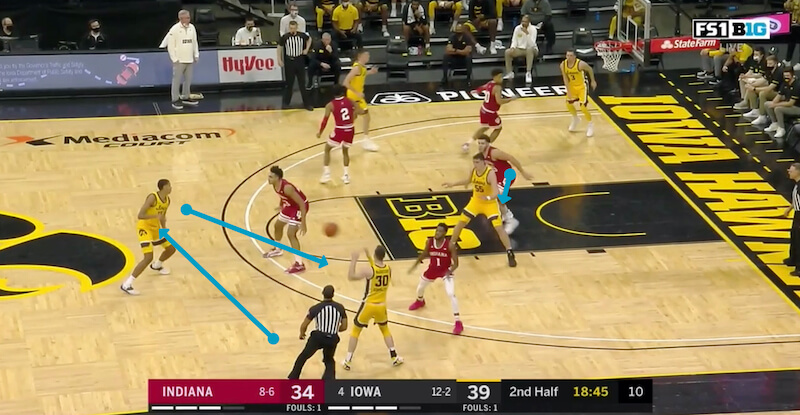 Thompson is able to get back in front of Garza as McCaffery looks in: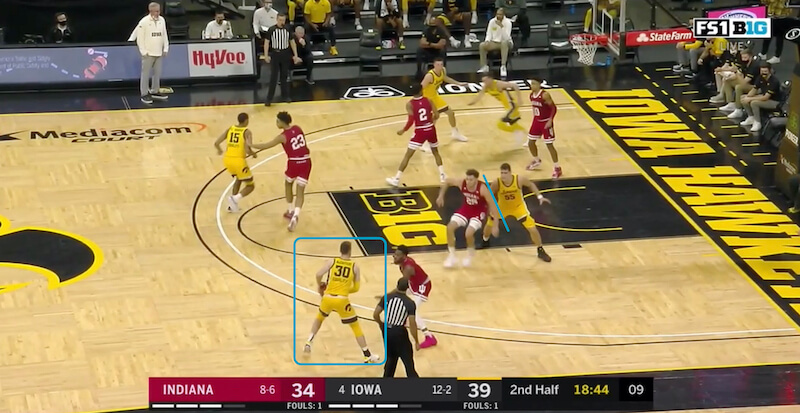 Garza then comes up to set a ball screen, but Connor McCaffery opts to drive left: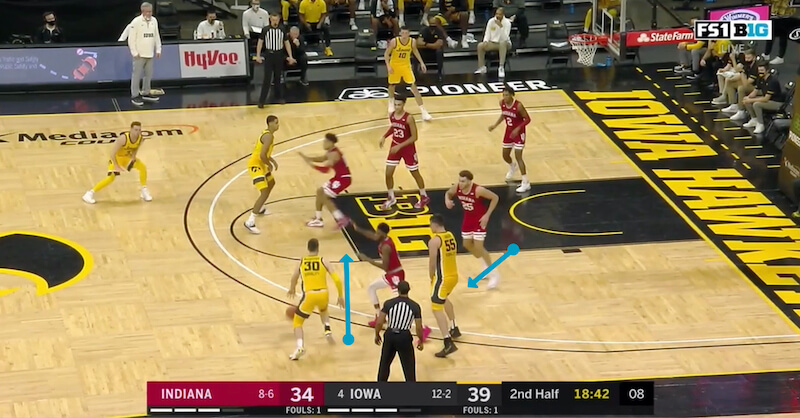 Durham cuts off that drive and so Connor McCaffery passes to Garza: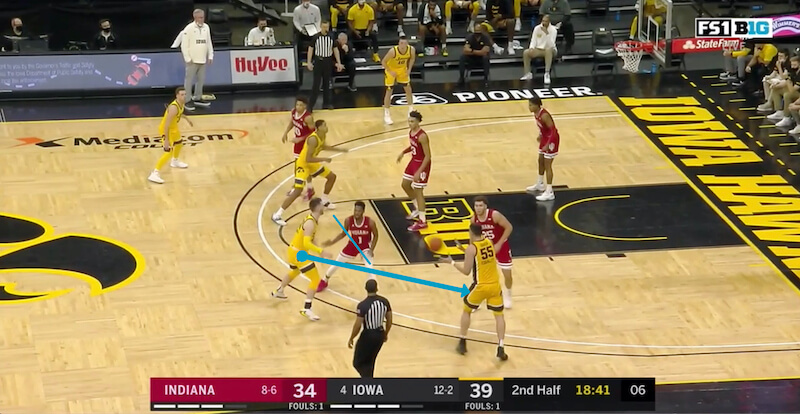 Thompson has a hand high to ward off the 3-point attempt: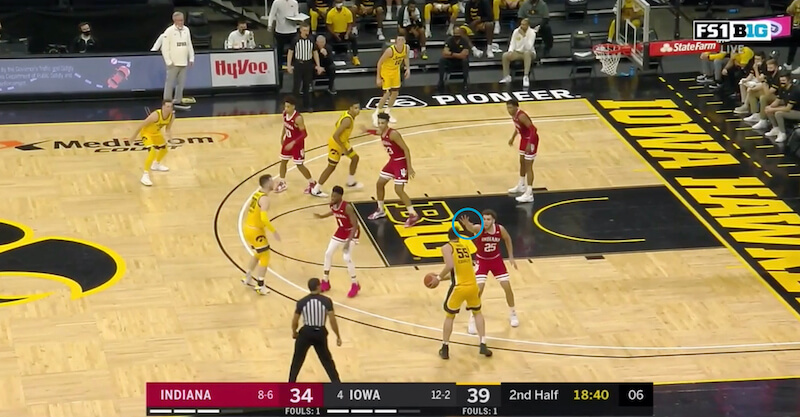 So Garza drives towards the paint instead. Al Durham stunts in, which causes Garza to bobble the ball for a split second: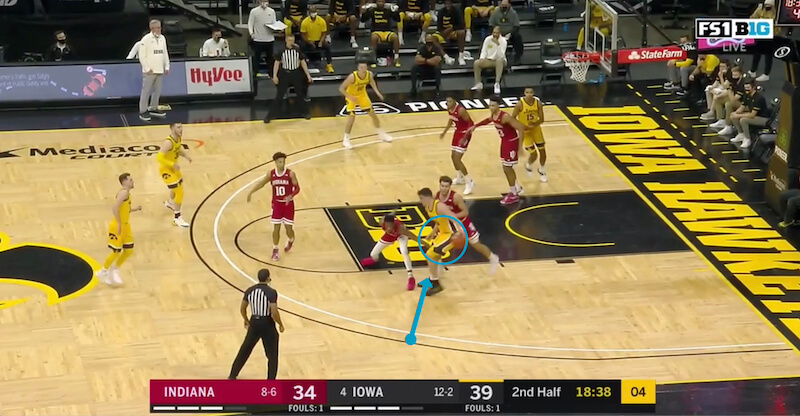 With just three seconds left on the shot clock, Garza makes a move: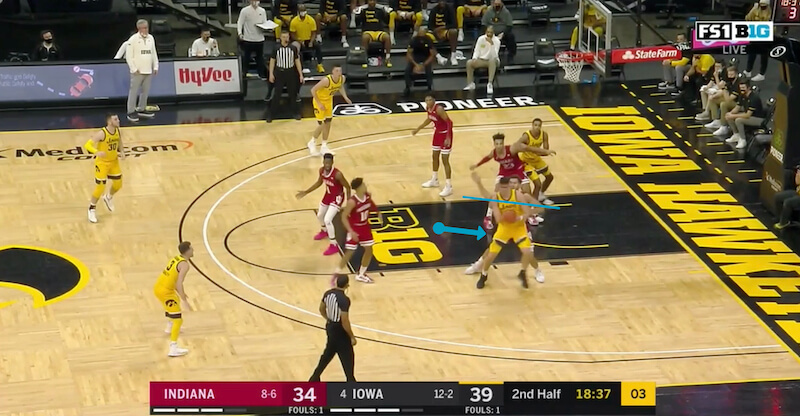 All he can do is fade away with two seconds left on the shot clock as Thompson highly contests. The shot is an air ball: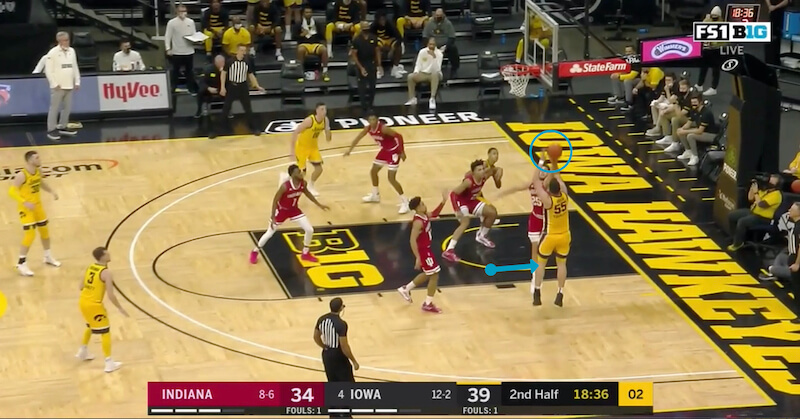 From Franklin to Durham to Thompson, Indiana put in the work on this possession to cut off drives and leave Garza with a tough look late in the shot clock.
Video:
Filed to: Iowa Hawkeyes