Indiana scheduled to open 2020-2021 season against Tennessee Tech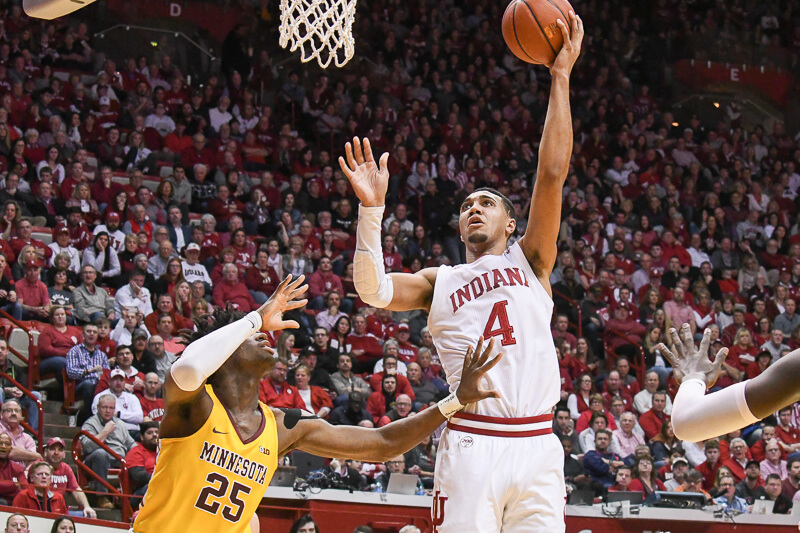 Indiana will begin the 2020-2021 season with a game against Tennessee Tech on Wednesday, Nov. 25, according to a schedule posted by the Golden Eagles.
Tennessee Tech, a member of the Ohio Valley Conference, finished last season 9-22 and is located in Cookeville, Tennessee.
Tech is picked to finish 10th in the OVC by Blue Ribbon Basketball Yearbook and is coached by John Pelphrey, a former Kentucky player and the former Arkansas coach. Indiana associate head coach Tom Ostrom served as an assistant coach at both South Alamaba and Arkansas under Pelphrey.
Prior to the alteration of the schedule due to the COVID-19 pandemic, Indiana was scheduled to play NJIT to open the season on Nov. 10.
The Hoosiers have not released a schedule for the 2020-2021 season, but are expected to play in the Maui Invitational in Asheville, North Carolina on Nov. 30-Dec. 2. Indiana's first game in that event will be against Providence.
Indiana will also play at Florida State on Wednesday, Dec. 9 in the Big Ten-ACC Challenge and is scheduled to play Butler in the 2020 Crossroads Classic at Bankers Life Fieldhouse. The original date for the Crossroads Classic date for this season is Saturday, Dec. 19 and no adjustments to that date have been announced to this point.
The Big Ten, which typically plays a 20-game conference slate, has not announced a schedule for this season.
Filed to: Tennessee Tech Golden Eagles