During Indiana's narrow 67-66 loss to the Illini on Sunday afternoon, Kofi Cockburn's shotblocking ability loomed large, especially in the second half. When Cockburn wasn't swatting Indiana's attempts at the rim, his mere presence made the Hoosiers hesitant. It led to a 2-point field goal percentage of just 37.2 for Indiana.
A look at how Cockburn got it done in the second half in the latest edition of Film Session:
Race Thompson sets a down screen for Rob Phinisee and Al Durham makes the pass: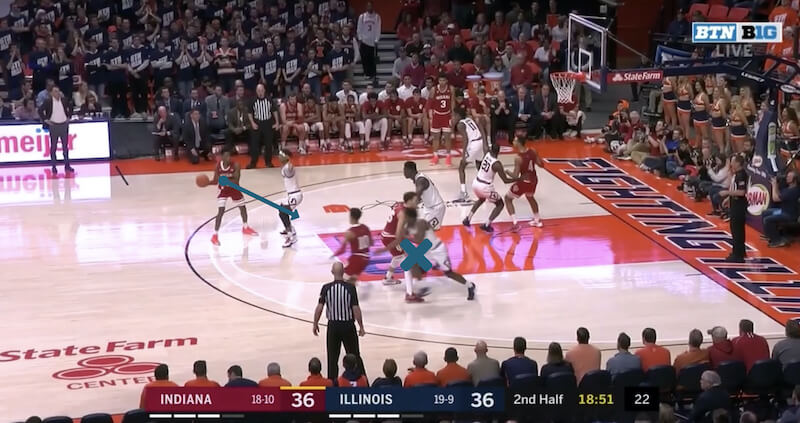 Phinisee is stopped as he gets into the lane, so he passes to Trayce Jackson-Davis: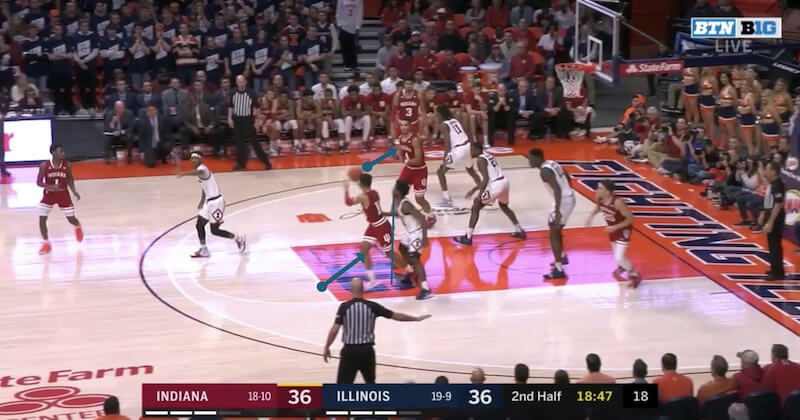 Here's something we've seen from Jackson-Davis often this season, it's a fake into the lane and then a spin to his strong side left hand on Da'Monte Williams. Thompson starts to spread out to the right wing, but Cockburn remains in the paint: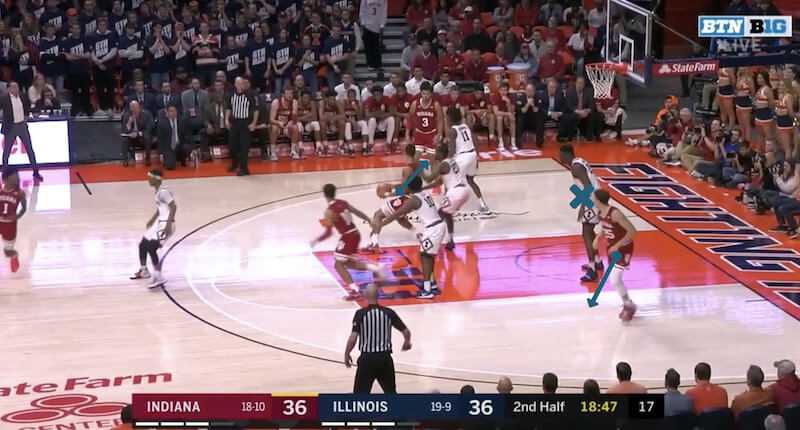 As Jackson-Davis keeps coming left, Cockburn is now angled to attempt a shot block: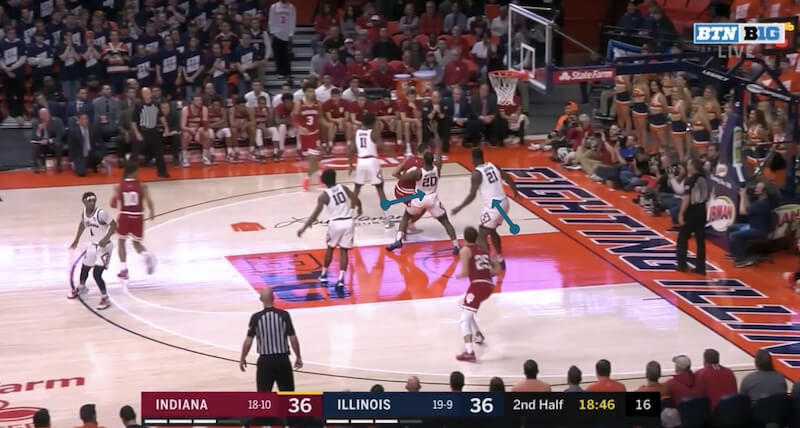 Jackson-Davis gets the ball high over Williams, who doesn't leave his feet. But Cockburn acts as a backline second defender on this play: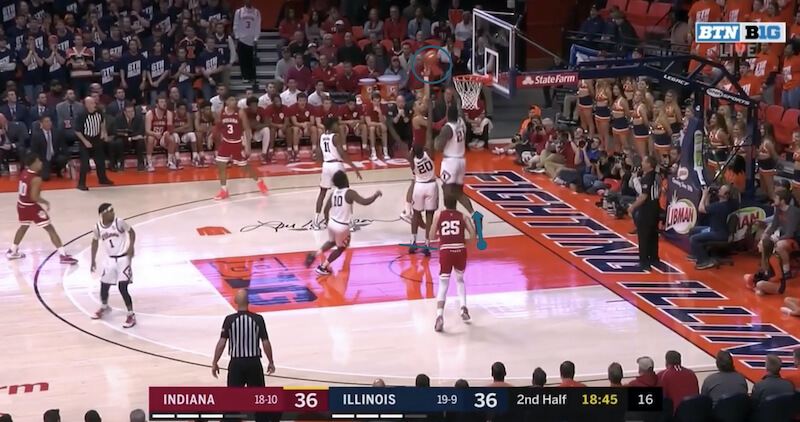 And he easily gets up and swats the ball out of bounds: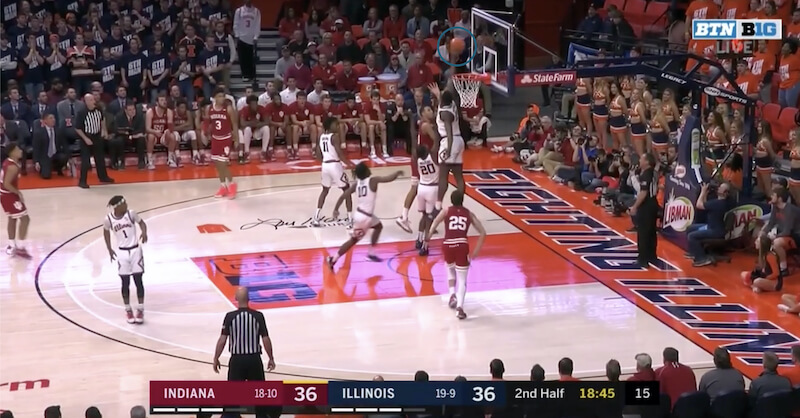 As Cockburn said after the contest, "most of the time, I was guarding non-shooters," which allowed him to keep himself in the paint even as Thompson spread out to perimeter here. From there, he just preyed on Jackson-Davis until the shot attempt went up.
Video:
Filed to: Illinois Fighting Illini, Kofi Cockburn