Film Session: Purdue
In wins against Minnesota and Penn State last week, Indiana did a great job of making things difficult for big men Daniel Oturu and Lamar Stevens. But that wasn't the case in its loss to the Boilermakers on Thursday night, as Trevion Williams was an efficient 8-of-17 for a game-high 19 points.
Williams' ability to hang in the air and play some unique angles on the court makes him a tough cover, as Indiana simply couldn't muscle up and stay strong as they did at times against Oturu and Stevens.
We'll take a look at four scores from Williams in the latest edition of Film Session:
Isaiah Thompson passes to Williams on the right wing: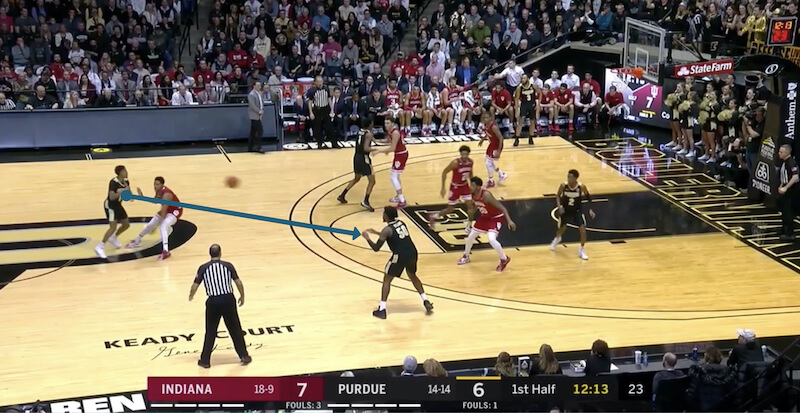 Williams hands the ball off to Eric Hunter: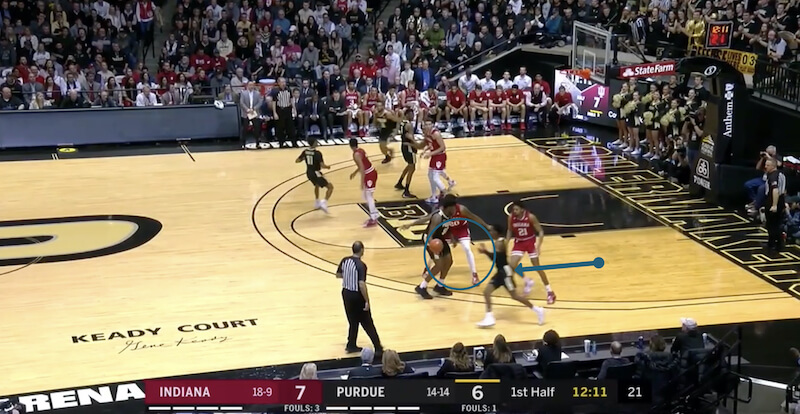 Williams then goes down towards the block, posts up and receives the ball back from Hunter: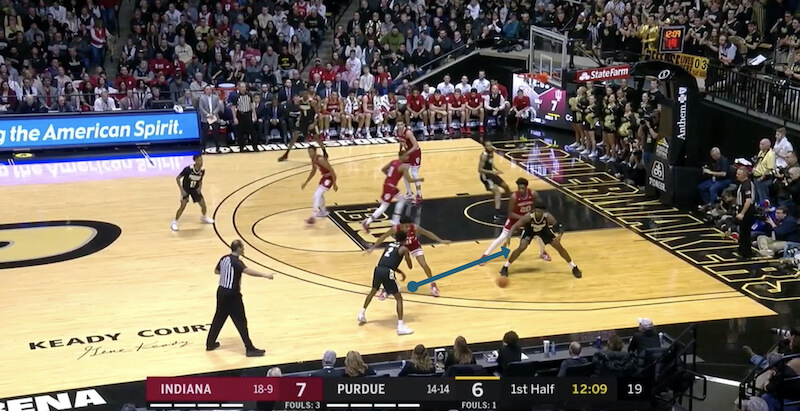 Williams dribbles down to the baseline and Davis has him walled off as he picks up his dribble. There's seemingly nowhere for Williams to go here: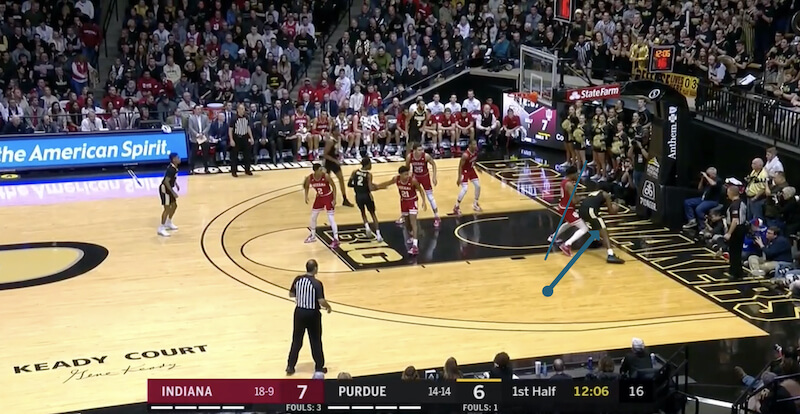 But he's able to hop from his position to the other side of the basket and get the shot up on his way back down to the ground, evading all IU defenders in the process: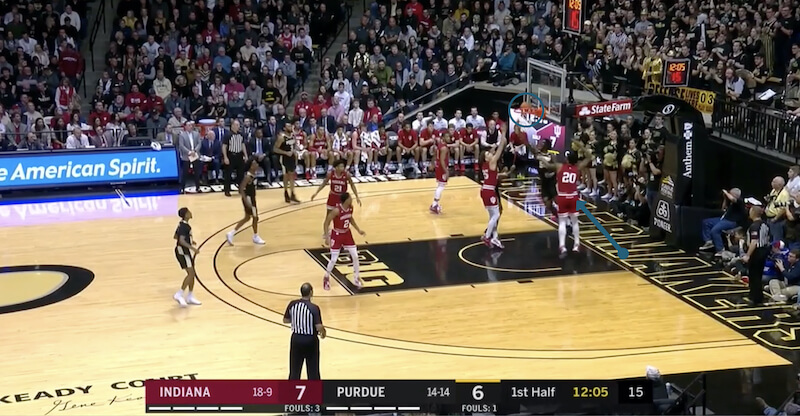 The degree of difficulty on this is high. And it's an unexpected move as well. This is what makes Williams difficult to defend.
Video:
Filed to: Purdue Boilermakers