State of Basketball: Part 1 – Introduction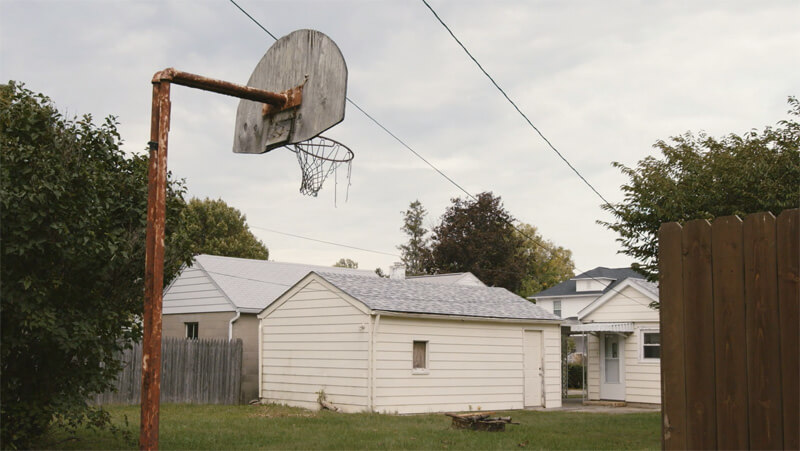 Welcome to State of Basketball, a multi-part series from Inside The Hall taking readers on a tour of historic basketball gyms around the state of Indiana.
Each of the gyms included in the 'State of Basketball' series was featured in this season's pregame introduction video for the Indiana University men's basketball team.
The goal of the series is simple: To highlight the importance of basketball, at all levels, in the state of Indiana and to explain the importance that being featured in the introduction video for the state's flagship team has on the communities these gyms are a part of.
The State of Basketball series: Introduction, Pleasantville Gym, The Harrison Center, Memory Hall, The Anderson Wigwam, Vermillion County Public Library
*****
The video begins with darkness and quiet, both of which quickly dissipate.
A blinding light briefly encapsulates the crowd before the opening scene is set: An outdoor basketball court in front of a cornfield, located behind the New Hope Baptist Church in Clay City.
The monologue playing over this opening scene is concise, quickly getting to the point.
"This is the state of basketball."
The sermon on the sport continues as the visual elements of the video rapidly change, with each shot existing for barely longer than a second.
A white barn with a basketball hoop near Sullivan swiftly morphs into a hoop located next to a brick wall in the pitch-black Indianapolis night.
Then it becomes a public blacktop court near Newport, fenced in from the surrounding trees, projected to the Simon Skjodt Assembly Hall crowd.
As the 2019-20 Indiana men's basketball introduction video progresses, and images of Al Durham and his teammates are interspersed with detailed close-ups of basketball courts from around the state, an excitement builds among the assembled Hoosier fans.
The crescendo comes one minute into the video, when a montage of Indiana basketball highlights begins with a Justin Smith alley-oop dunk against Purdue.
But it's the 30 seconds preceding this moment which communicate the video's intended message.
This is when the video features commanding wide shots of the state's historic gyms that have been the starting point for many Hoosiers' first connections to basketball.
A slow panorama details the complexities of the court in the Pleasantville Gym.
A shot from above captures the herringbone flooring pattern found at The Harrison Center in Indianapolis.
An image of the double-decker gym inside the Vermillion County Public Library in Newport features stark white walls, as well as a subtle reminder that basketball remains an educational experience in Indiana.
The monologue, which has continued throughout the changing video sequence, has now reached its thesis statement.
"The court is what we have in common."
*****
Filed to: State of Basketball