Film Session: Ohio State
In Indiana's Saturday afternoon loss to the Buckeyes, both teams excelled from distance. The programs combined to hit 17-of-39 (43.5 percent) as the Hoosiers poured in 7-of-12 and Ohio State made 10-of-27.
We'll take a look at some of the best sets that produced these makes — two from the Hoosiers, three from the Buckeyes — in the latest edition of Film Session:
Kaleb Wesson hands off to Luther Muhammad on the left wing: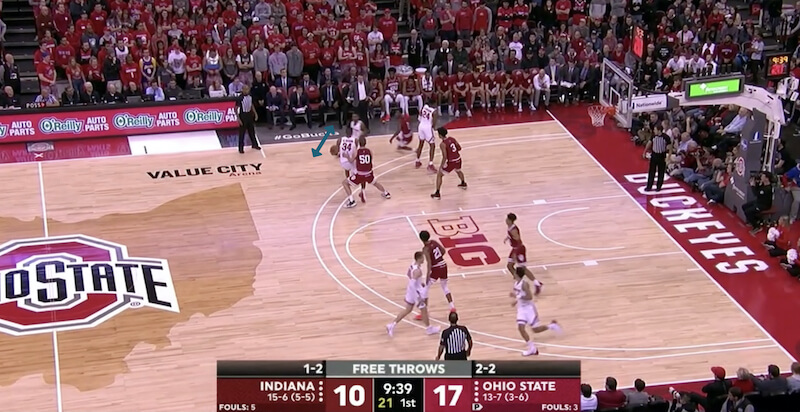 While Wesson doesn't set a screen or get a body on Al Durham, the action still follows suit. Wesson rolls to the basket as Joey Brunk hard hedges on the ball. Durham follows the ball. Justin Smith impedes Kaleb Wesson's movement to the rim which leaves Andre Wesson room near the left corner: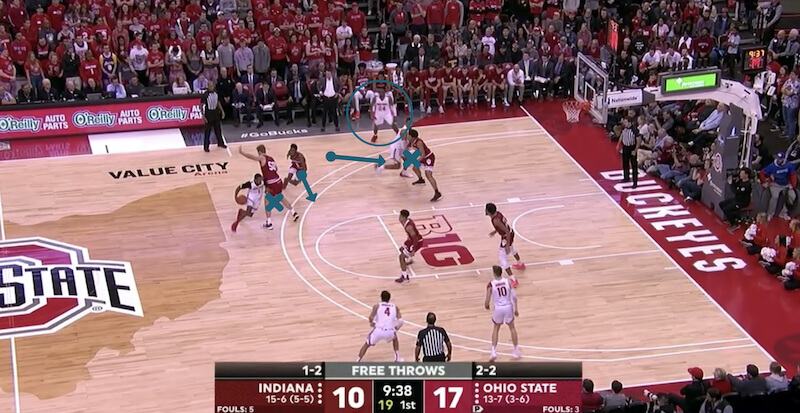 As Brunk recovers back to Kaleb Wesson, Durham gets up in the air, anticipating and trying to ward off a pass over the top to the rolling Kaleb Wesson. But there's some opposing forces at play here. Smith is basically fronting the pass, but Kaleb Wesson is in turn screening Smith from rotating back out to Andre Wesson. Muhammad turns to find Andre Wesson: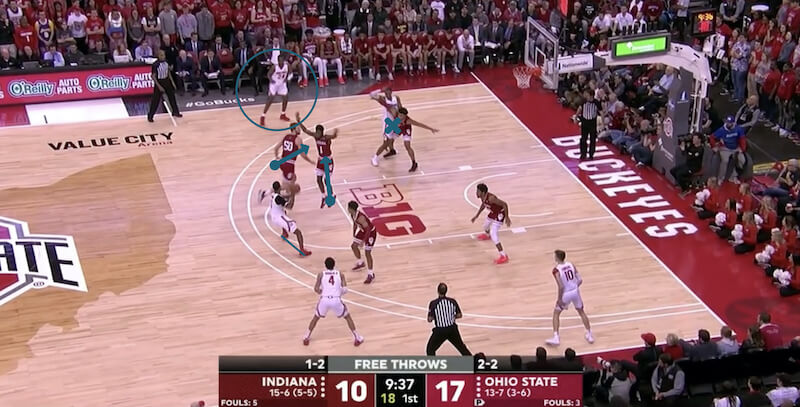 As the pass comes, Brunk has rotated back to Andre Wesson. Smith is trying to fight around Kaleb Wesson, but his frame is an imposing one: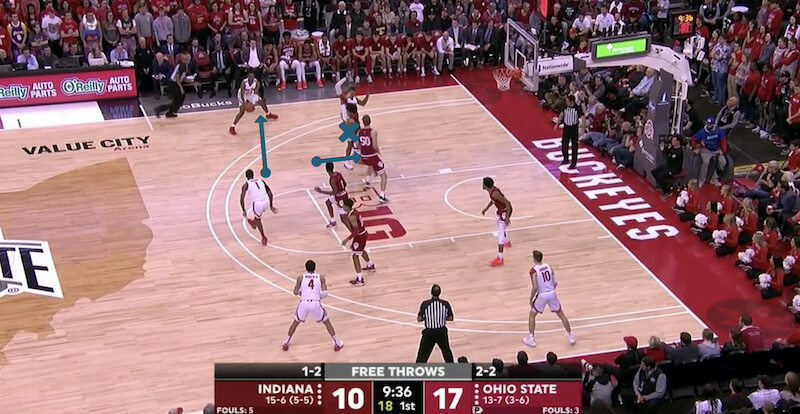 This allows Andre Wesson to catch and shoot without any true resistance from Smith. The 3-pointer drops to put Ohio State up 10 a little more than halfway through the first half: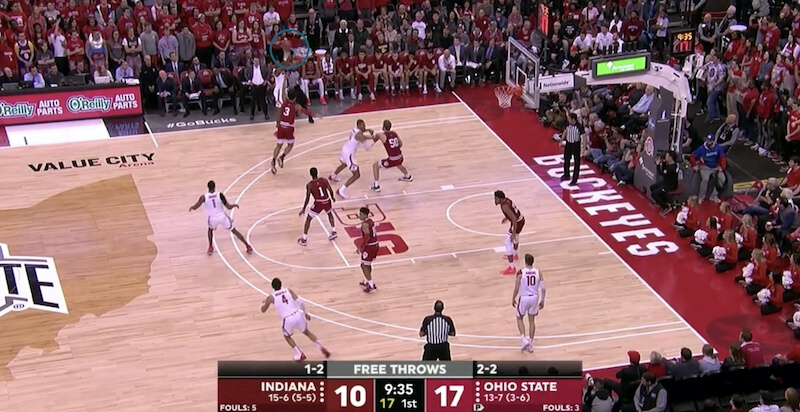 Interesting bit of misdirection from the Buckeyes here, using Indiana's hard hedge and Smith's rotation to their advantage.
Video:
Filed to: Ohio State Buckeyes