Durham grabs a long rebound and pushes it up the court. He spies Green on the right side with the bigger Mike Watkins near: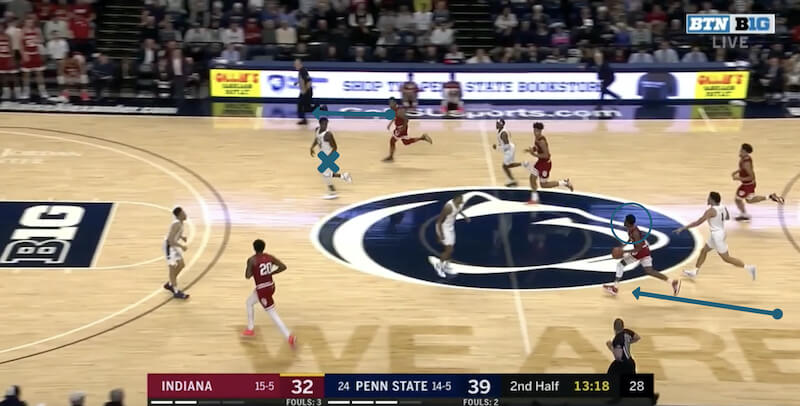 Durham comes across the court and hits Green in the corner. Wheeler is near: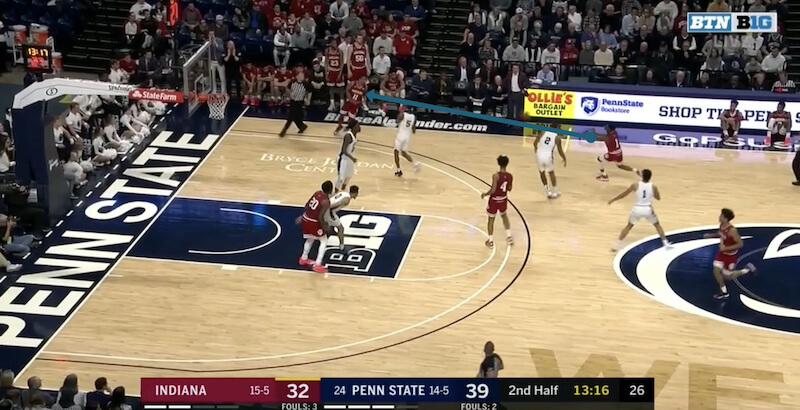 Green goes baseline on Wheeler: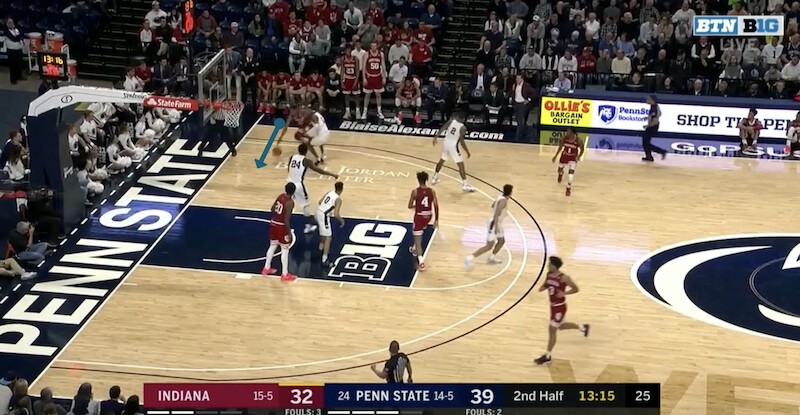 But starts to get himself into trouble. Green puts a spin move on Wheeler … right into a double team with Watkins: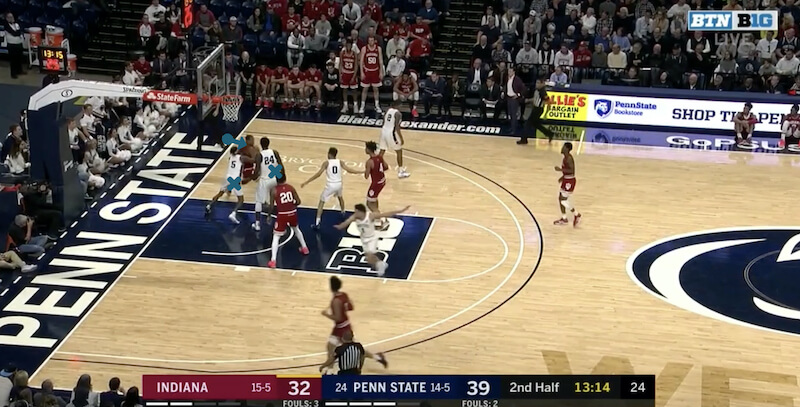 Green then decides to go up in the air and fade away as Watkins gives attention: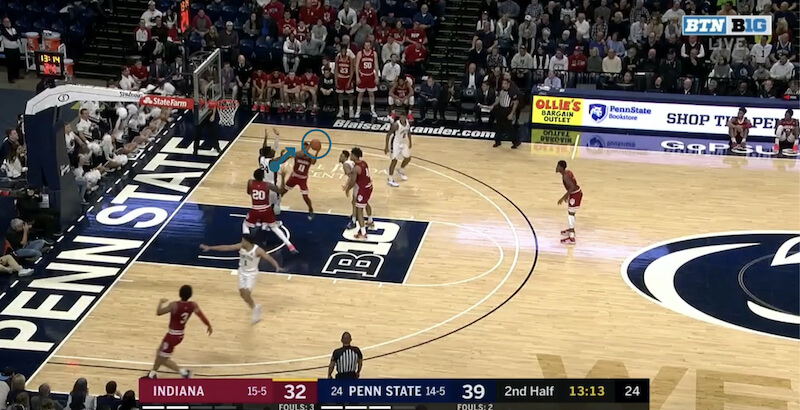 Green has no choice but to try and pass to Davis with him up in the air, but Watkins is able to steal the pass: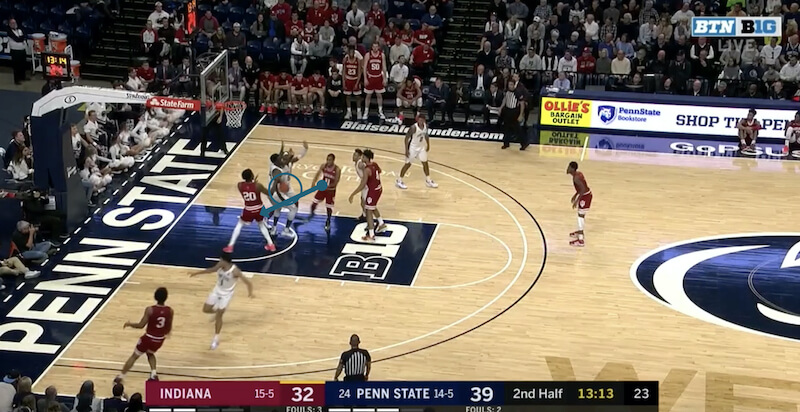 He takes it himself up the court: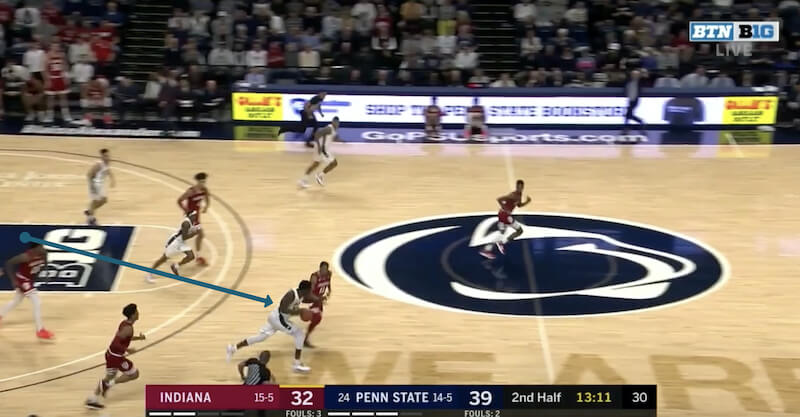 A little bump gives him separation on Green. Durham is back: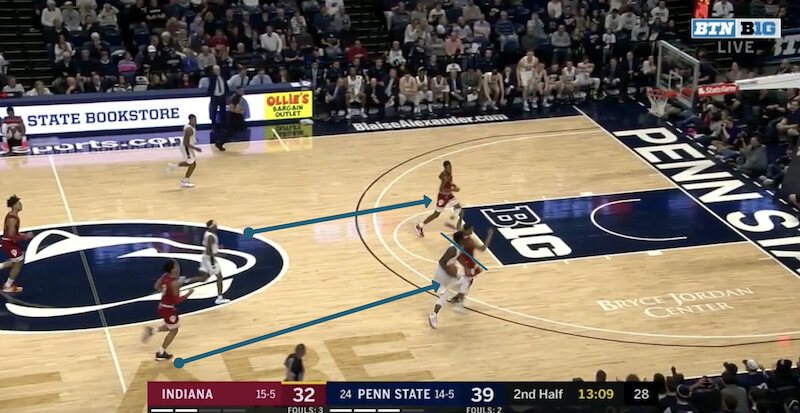 But Durham doesn't challenge Watkins once he gets into the paint: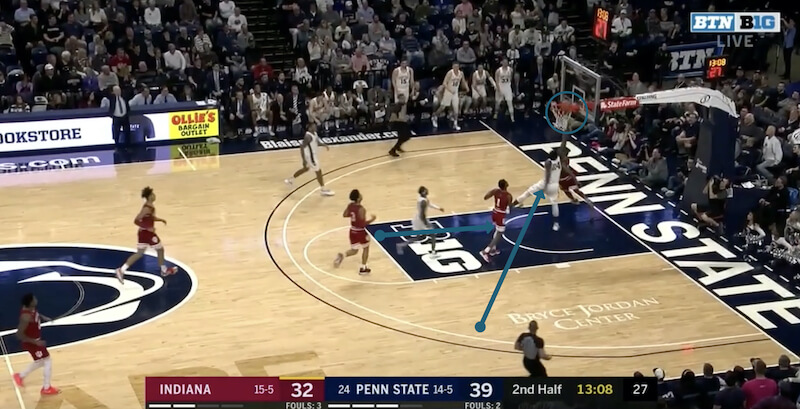 Watkins misses the lay-in, but Wheeler has followed the play and tips the ball in over Durham. Penn State by nine: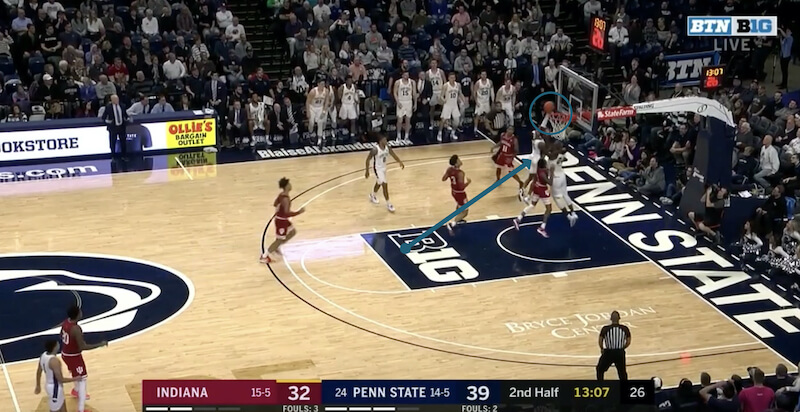 Another poor decision from Green leads to another score for Penn State.
Video:
Filed to: Penn State Nittany Lions