Now in the half court, Brunk hands off to Phinisee: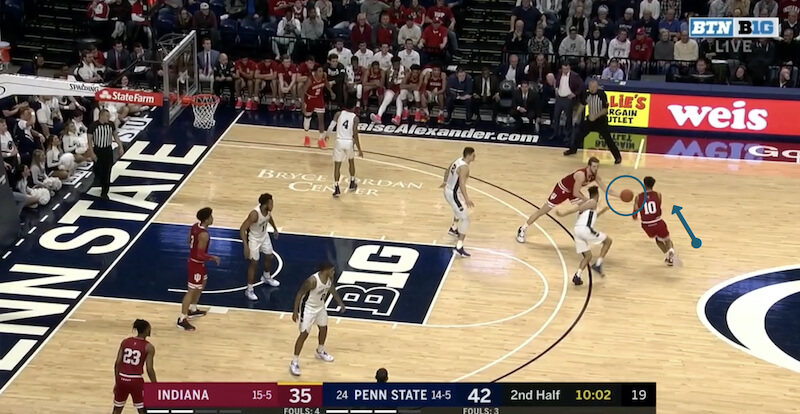 Brunk sets a ball screen for Phinisee: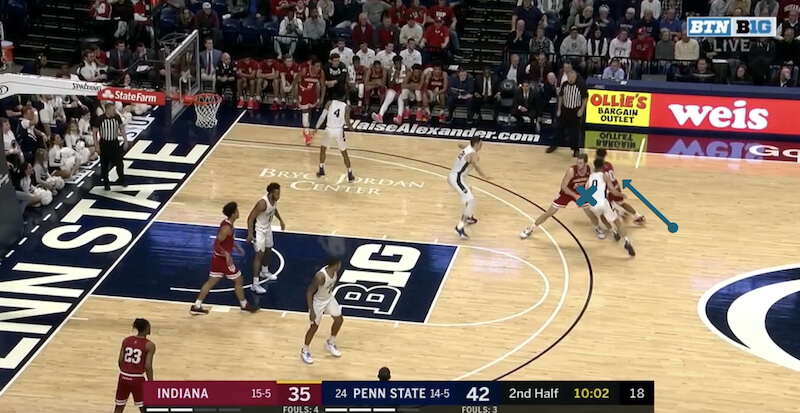 With Harrar hedging, Phinisee hits Brunk with the pocket pass: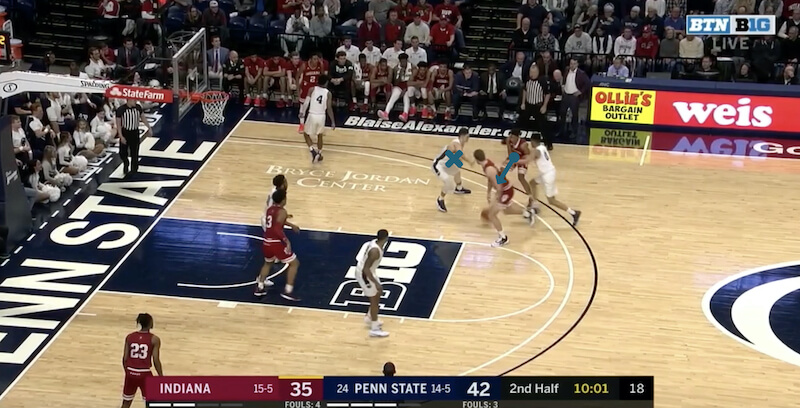 But it's a bit behind Brunk and he fumbles it: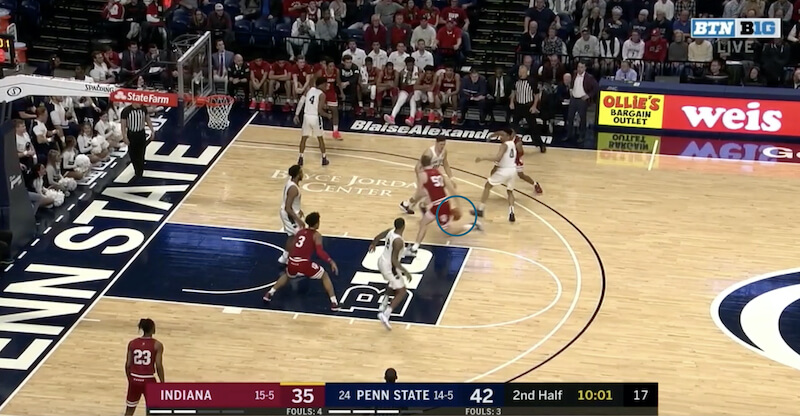 Brunk chases the ball to the baseline: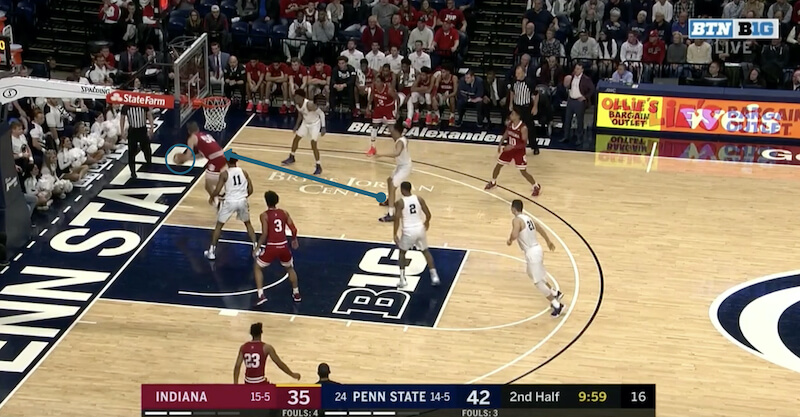 He saves the ball, but Curtis Jones is there to get a hand on it. Harrar leaks out: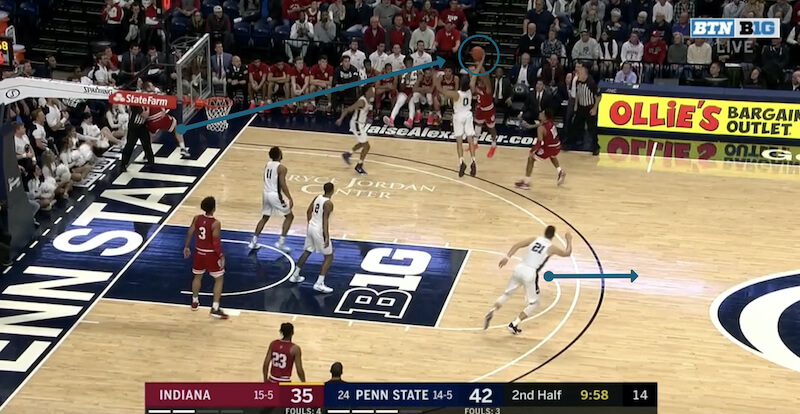 The ball lands with Stevens and Harrar has gambled right. Stevens passes ahead to Harrar: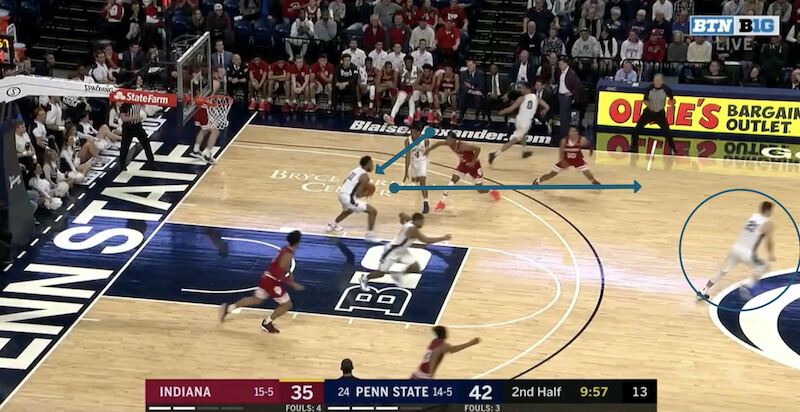 Harrar's ahead of two Hoosiers: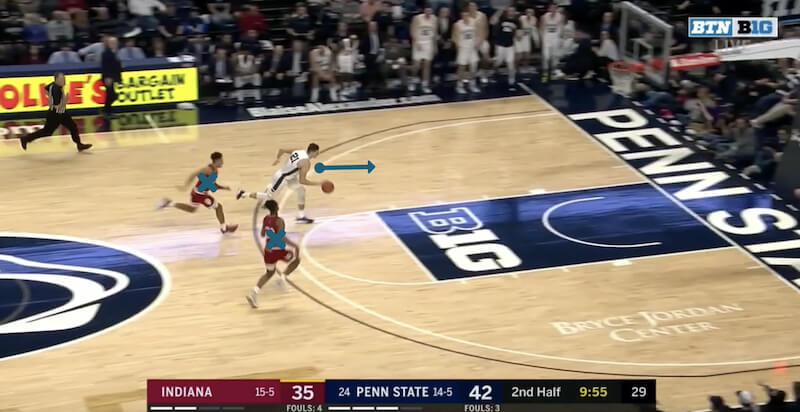 And slams it home: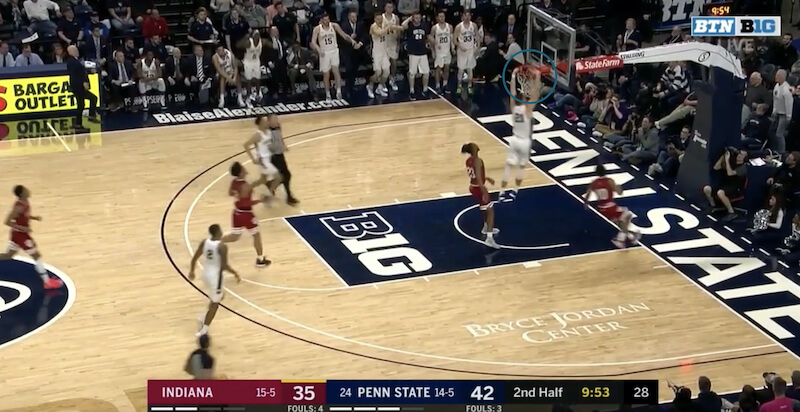 This dunk put the Nittany Lions back up nine and the Hoosiers would get no closer the rest of the way as Penn State eventually amassed a 20-point lead before winning by 15.
Video:
Filed to: Penn State Nittany Lions