Film Session: Michigan State
Indiana busted out of the gate strong against Michigan State on Thursday night. The Hoosiers amassed a 25-10 lead by the 9:07 mark of the first half thanks to some spirited play on both ends of the floor the Spartans simply couldn't match. One Hoosier firmly in the mix during Indiana's early run? Race Thompson.
The redshirt sophomore muscled up on defense to thwart the Spartans while also finding opportunities on offense. He stuffed the stat sheet — four points, four rebounds, two blocks, two steals — before injuring his lower back late in the first half, which kept him out of the rest of the contest.
A look at Thompson's hustle and dirty work in the latest edition of Film Session:
With the Hoosiers up six early in the contest, Thompson sets a ball screen for Rob Phinisee: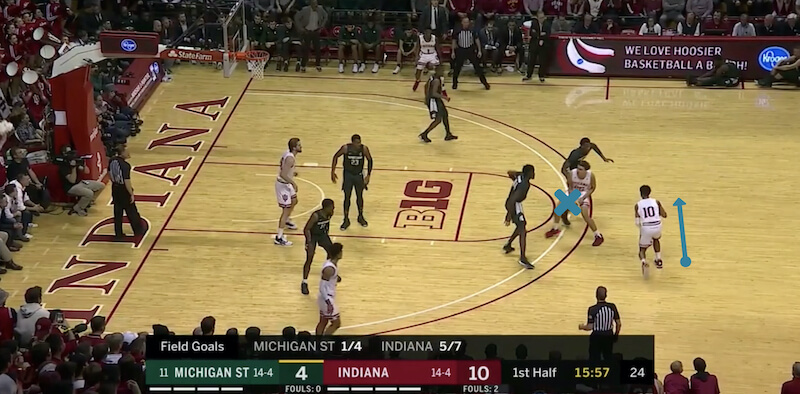 As Marcus Bingham Jr. looks to recover back to Thompson after the hedge, he bumps into Gabe Brown, giving Phinisee more time and space: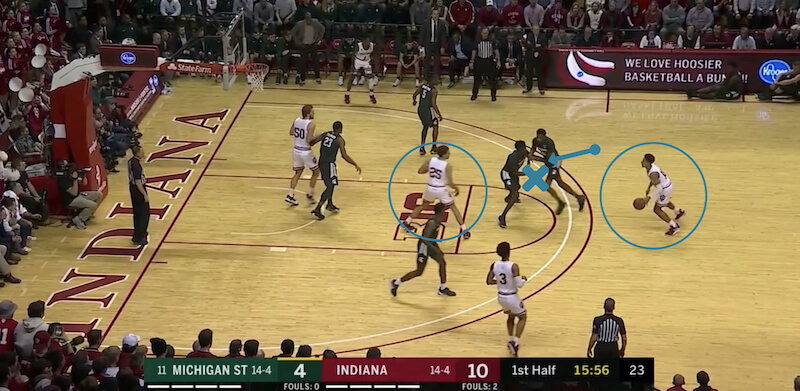 Phinisee steps into the 3-pointer as Brown, despite his length, can't get out far enough for a hard contest: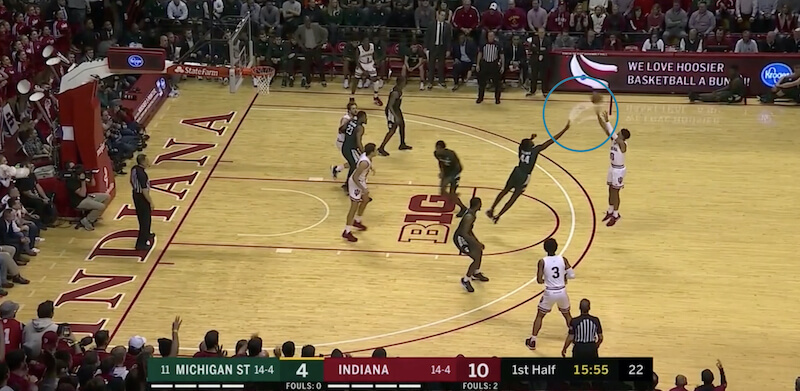 Phinisee's shot misses and the rebound heads into the left short corner. It looks like Michigan State will come up with it, but Thompson's in the mix: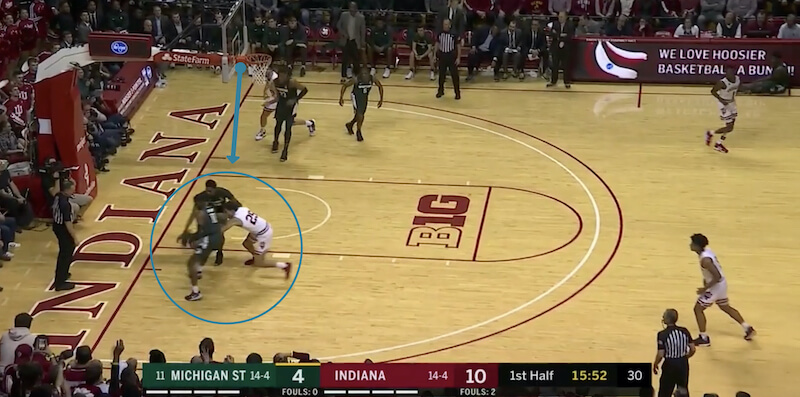 Thompson keeps badgering and is able to knock the ball loose from Bingham Jr.: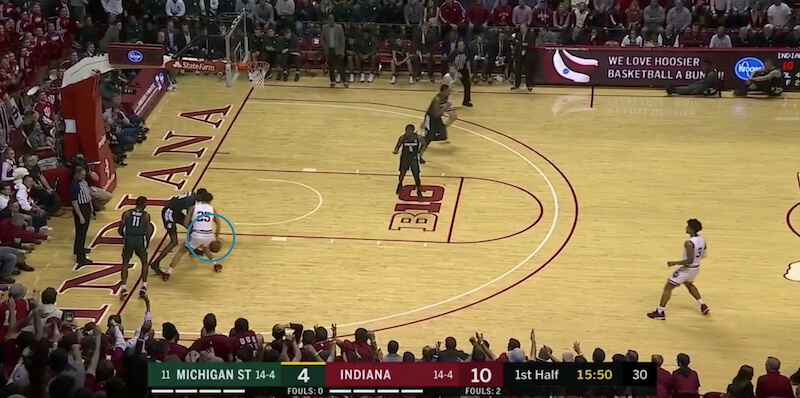 As Thompson picks the ball up, three MSU defenders swarm. But here come Joey Brunk and Justin Smith to the rescue: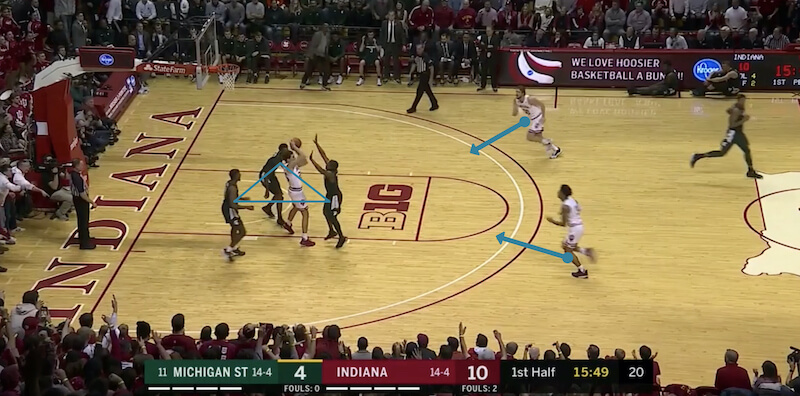 Thompson bounces to Smith: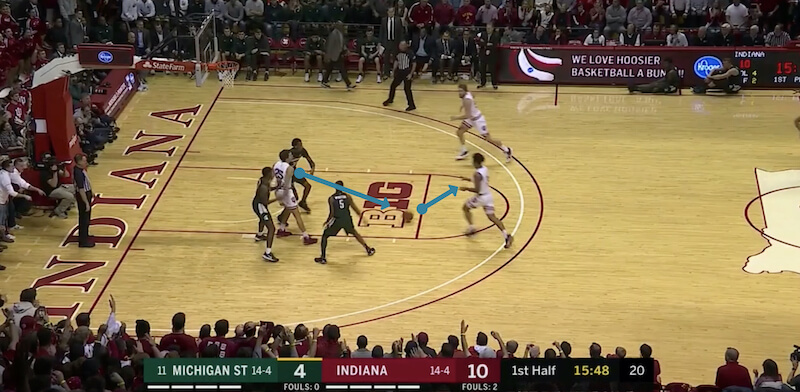 Smith drives in and seals off Bingham Jr. as he passes to Brunk: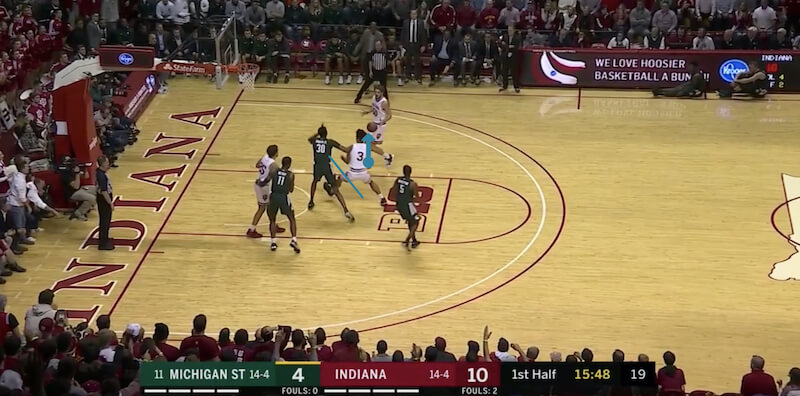 This allows Brunk a little more room, though he still has to maneuver around Bingham Jr. for the score: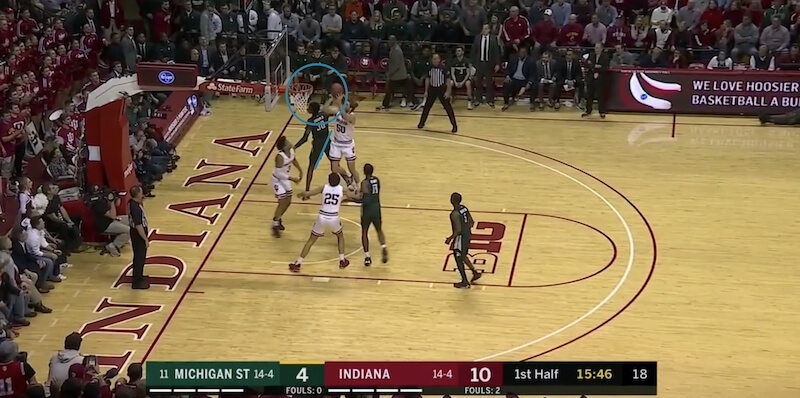 Nice three-man game from the Hoosiers on this score, all started by Thompson's refusal to give up on the rebound.
Filed to: Michigan State Sparatans, Race Thompson