Film Session: Rutgers
The Hoosiers fell to Rutgers on Wednesday night, 59-50. The Scarlet Knights busted out to a 12-0 lead to start the game, as Indiana turned the ball over and didn't shoot well to start, two areas that would dog them all contest.
We'll take a look at two Indiana possessions from that stretch, as well as the Hoosiers getting a little more inventive with Joey Brunk in the second half, in the latest edition of Film Session:
Off Rutgers' first make of the game, here's Indiana in a familiar position. Rob Phinisee has brought the ball over the timeline in just two seconds and Brunk is trying to get position on the block: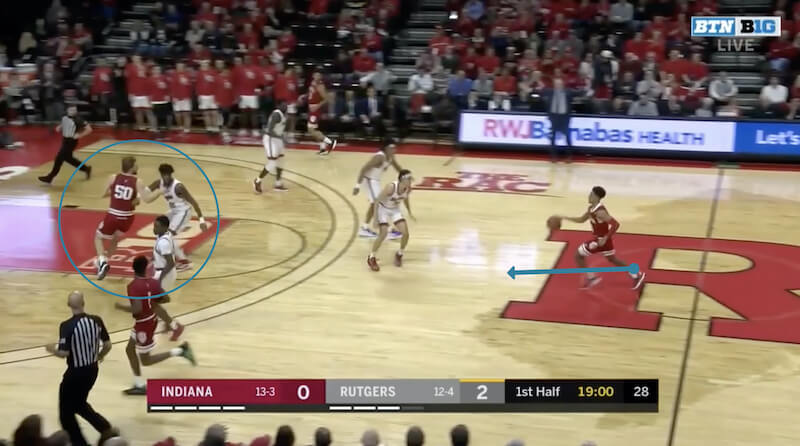 Phinisee looks for Brunk. But Myles Johnson has him fronted a bit. And as Phinisee gears up to pass, his man, Caleb McConnell, starts moving back to Brunk: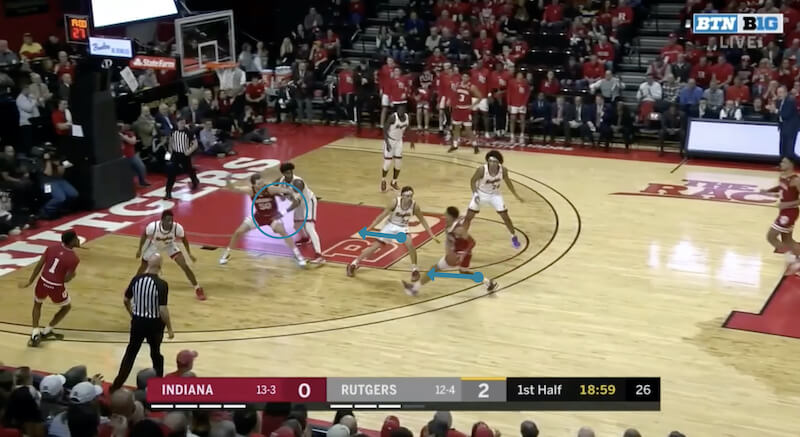 The pass comes and it's just a tough angle. Myles and McConnell are right there making things even harder for Brunk. McConnell actually appears to step on Brunk's foot, further complicating things: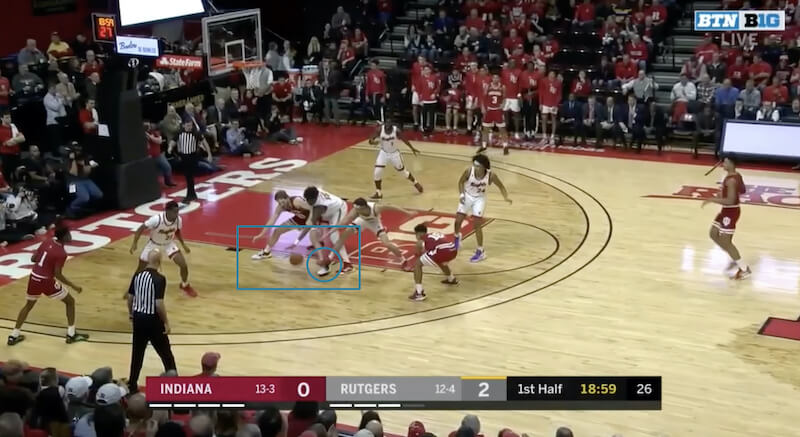 Brunk gets a little off balance and is unable to get control of the ball. Turnover Hoosiers: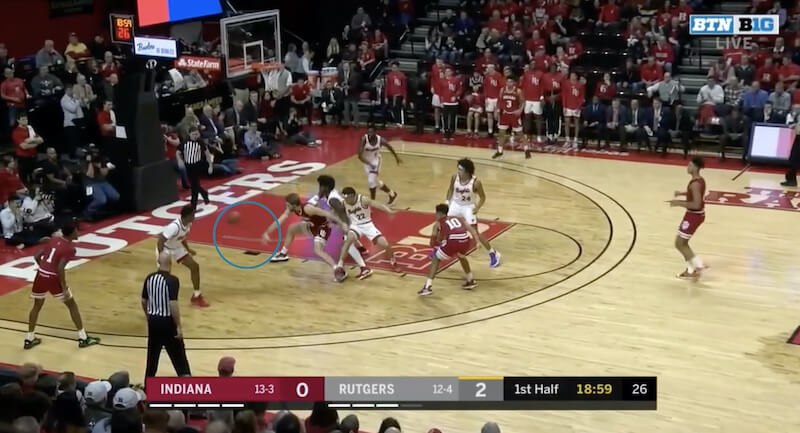 This is a bit too much of a telegraph from Phinisee against two defenders that know what he's trying to do.
Filed to: Joey Brunk, Rutgers