Beyond their shooting woes — both from distance and at the line — the Hoosiers also struggled with turnovers in their loss to Maryland on Saturday afternoon. Indiana turned it over on 20.2 percent of their possessions. Maryland capitalized in a big way off those miscues, as a third of the Terrapins' points (25 of 75) came from IU turnovers.
We'll take a look at four second half turnovers from the Hoosiers — ones in which some poor decision making doomed them — in the latest edition of Film Session:
Early in the second half, Indiana runs a motion set. Trayce Jackson-Davis sets a ball screen for Devonte Green on the left wing as Justin Smith sets a cross screen for Joey Brunk: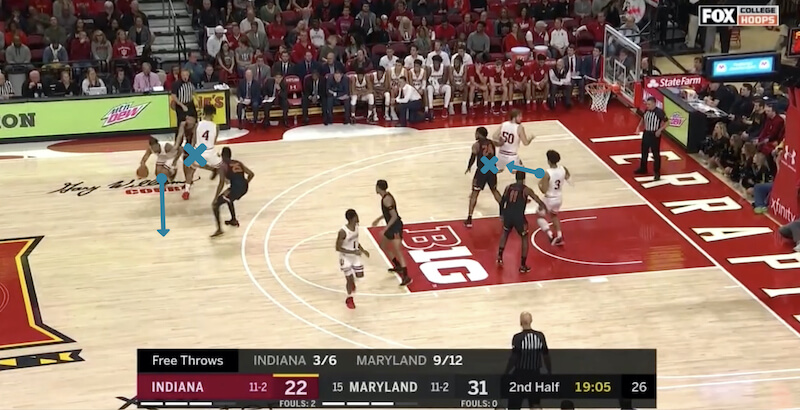 Brunk moves across the paint. Jackson-Davis rolls down off the ball screen and sets a screen for Smith, who's popped out to the perimeter a bit off his cross screen for Brunk. Green makes the pass to Smith: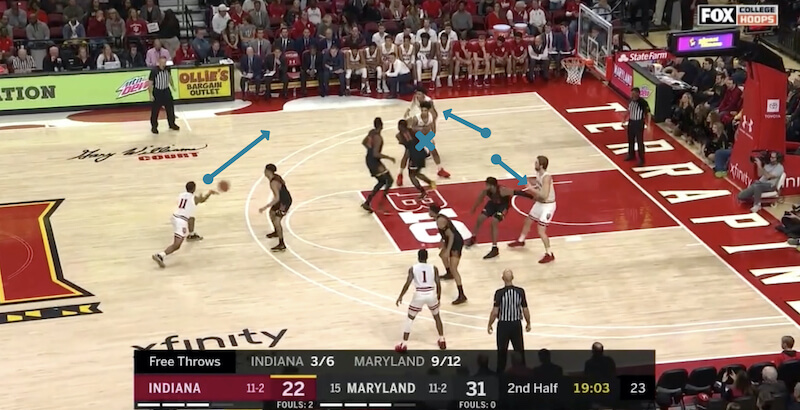 Indiana keeps working things. Jackson-Davis flips around and sets another screen for Smith on Darryl Morsell. Jalen Smith hangs behind the action. The rest of Maryland's defense looks on: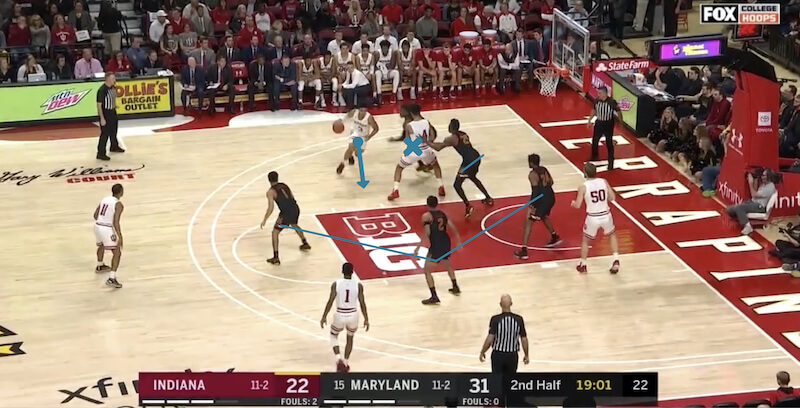 Smith is able to get into the paint, but he's met by Jalen Smith. He's taller and longer and Smith doesn't even shot fake or attempt one of his runners. He stops dead in his tracks. Jackson-Davis and Morsell tussle: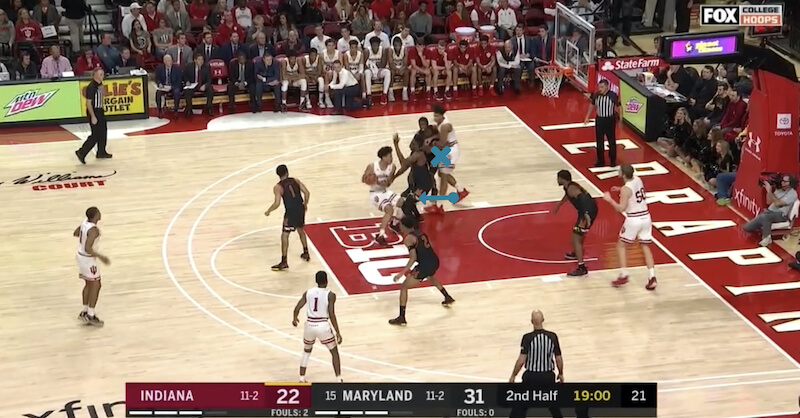 Smith follows it up with a poor decision. Morsell is still engaged with Jackson-Davis and has him pretty much fronted. But Smith tries a pass on an angle to him that doesn't exist and it heads right out of bounds. Maryland ball: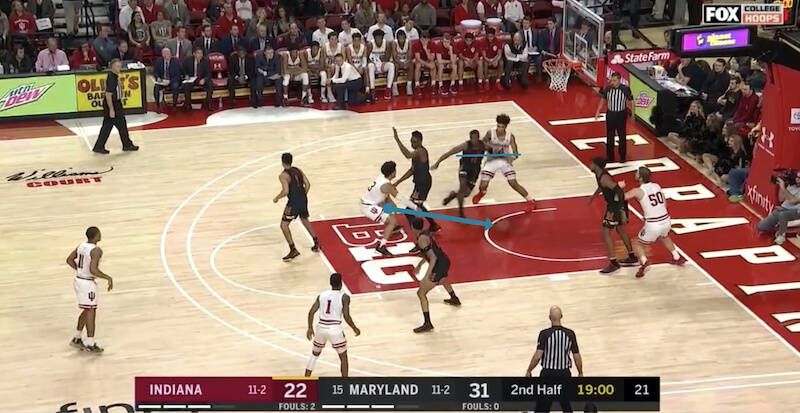 This was a smart set from Indiana, trying to get the longer and bigger Jalen Smith off Jackson-Davis and onto a smaller defender on the left low block early in the second half. But Maryland had it covered well and Smith made the wrong decision to try and force it in. Aaron Wiggins would score on the ensuing Maryland possession to put the Terps up 11.
Filed to: Maryland Terrapins