Film Session: Arkansas
Reggie Chaney sets a ball screen for Whitt Jr. Joey Brunk hangs on its right side: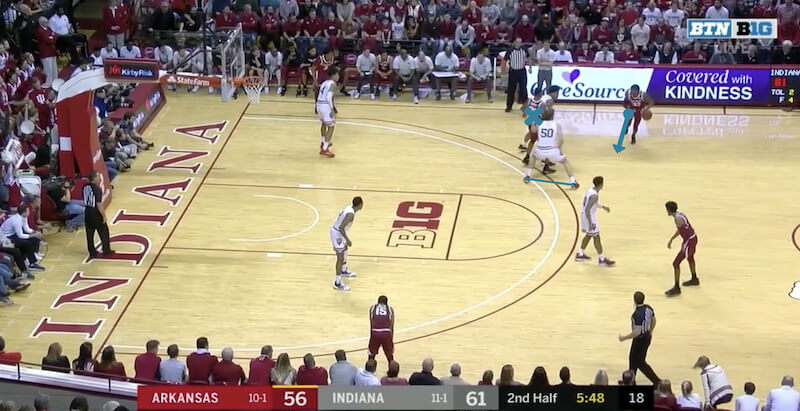 Brunk doesn't hedge hard to stop the penetration. Instead he simply opens up. Justin Smith comes over the top of the screen, but is unable to stop Whitt Jr. from getting downhill: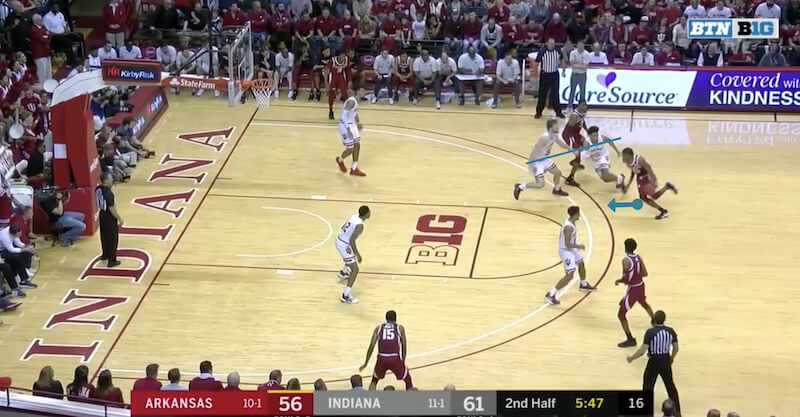 As Whitt Jr. gets into the paint, Franklin, as we've seen Indiana defend this type of action time and again this season, rotates into the paint, leaving Jones space in the left corner: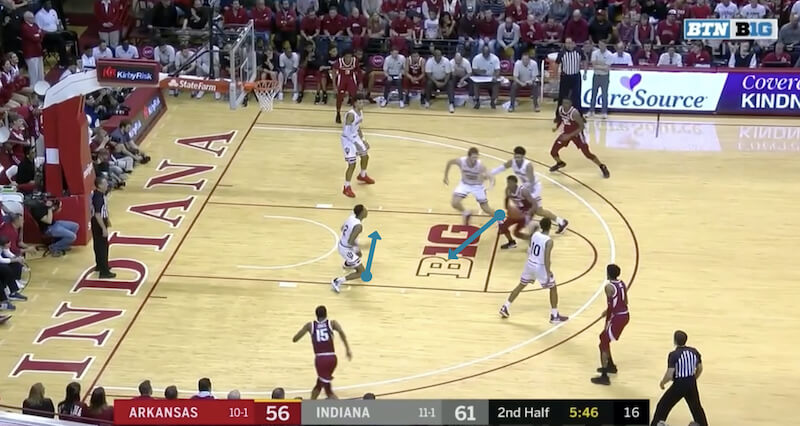 This leaves Jones open. Instead of catching and releasing a 3-pointer, though, he catches on the move as Franklin closes out: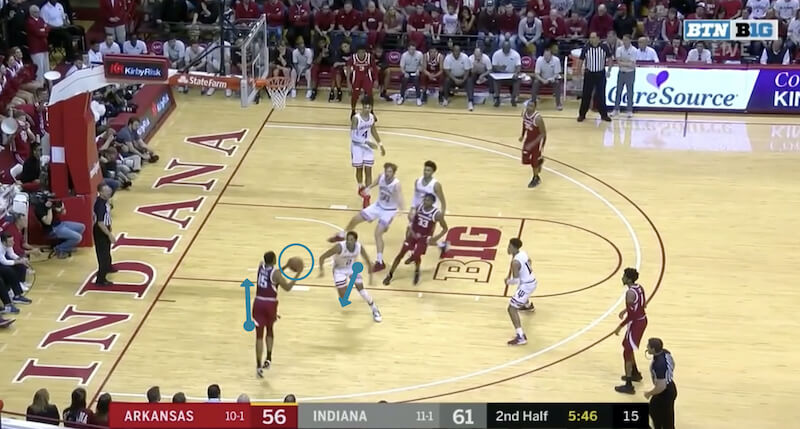 Jones drives in and finds a host of Hoosiers. Brunk and Smith come off chasing Whitt Jr. and give the ball attention. Jackson-Davis is straight up and down on the weak side as Desi Sills hangs in the right corner: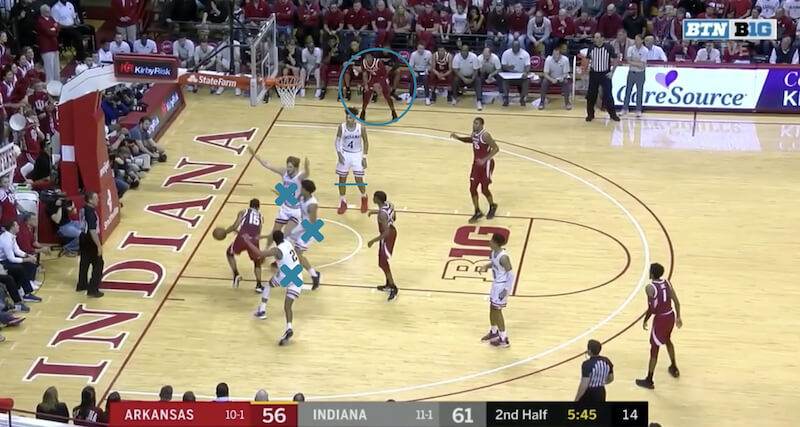 Jones comes through the paint and makes the pass as Jackson-Davis turns: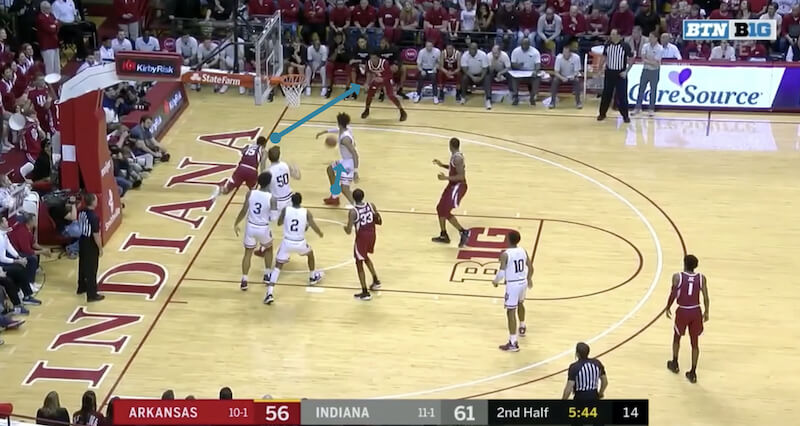 Sills has plenty of room the catch: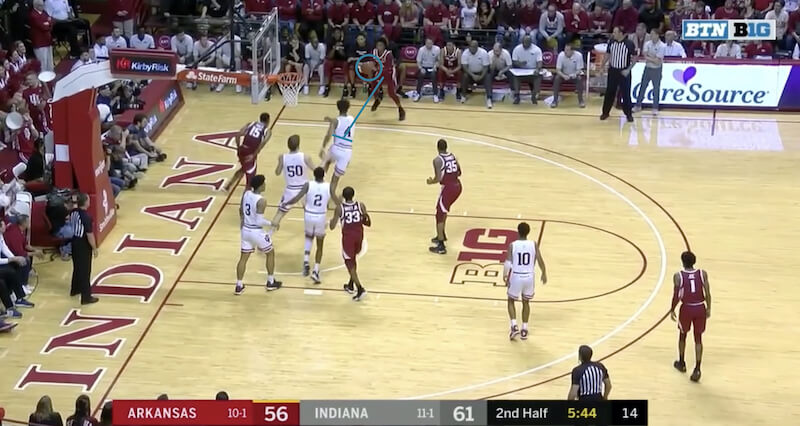 He knocks home the 3-pointer to pull the Razorbacks within two points: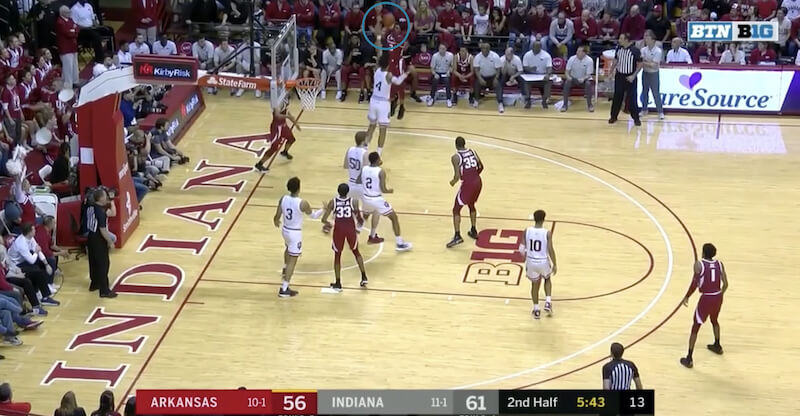 Arkansas' initial dribble penetration gave them the advantage here and Indiana was left scrambling.
Filed to: Arkansas Razorbacks