Film Session: Arkansas
Now down just one, Adrio Bailey comes to set a ball screen for Joe up top: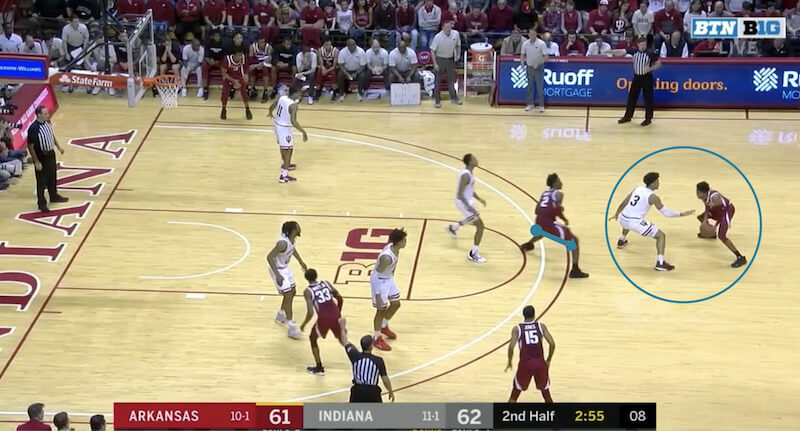 Joe leans left to take the ball screen, but re-directs right on Smith and gets the advantage: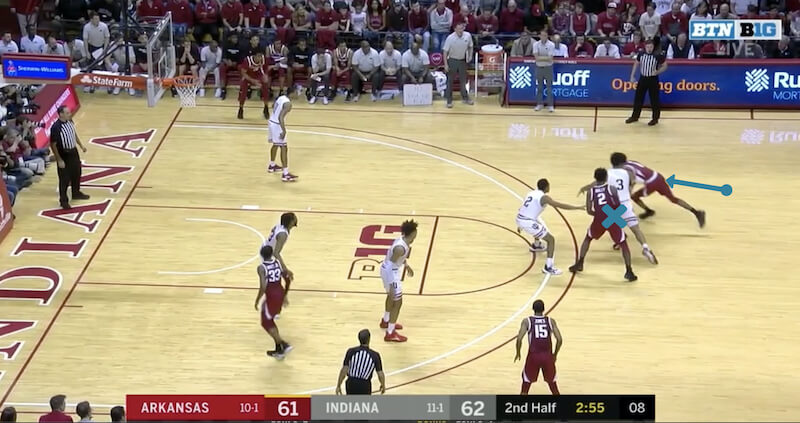 Joe is ahead of Smith as Anderson and Green pinch in off the corners on the help: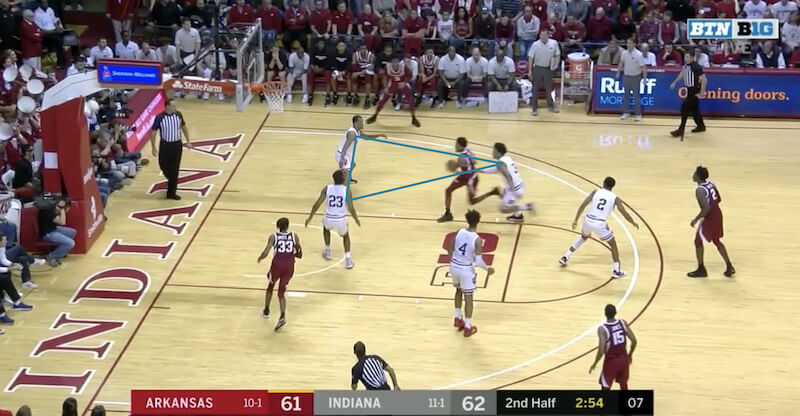 Joe dishes to Whitt Jr. as Anderson stops the ball: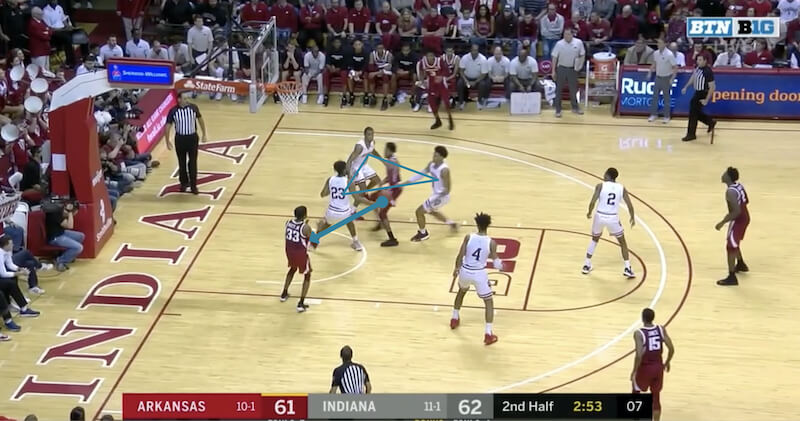 Jackson-Davis opts to come off the high post and here the Hoosiers are essentially triple-teaming the left low block for the second straight possession in this Film Session. That leaves Jones with a lot of space on the left wing: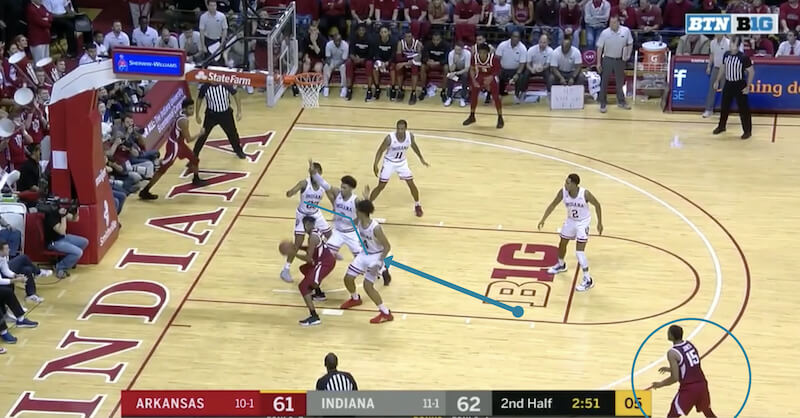 Whitt Jr. makes the pass out as Franklin rotates over: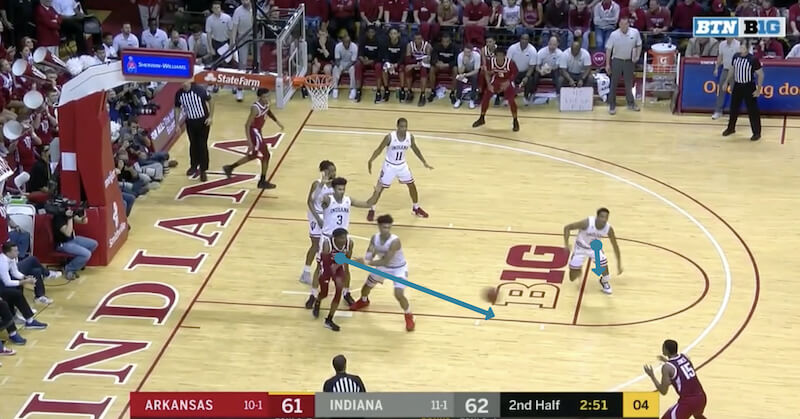 Jackson-Davis and Franklin are still on the ground as Jones gets the shot off. He connects to give Arkansas the lead for good: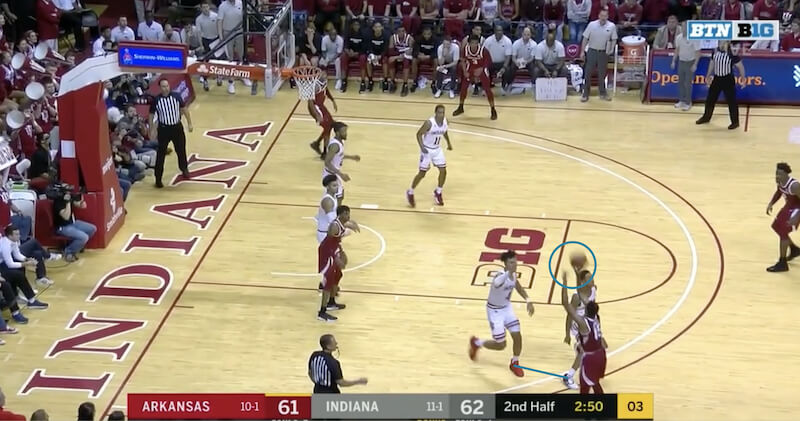 More dribble penetration from the Razorbacks here leading to another 3-pointer.
Filed to: Arkansas Razorbacks