Film Session: Arkansas
Here's an offensive possession from the Hoosiers. Jackson-Davis comes to set a ball screen for Green with the Hoosiers down five with 1:37 to go: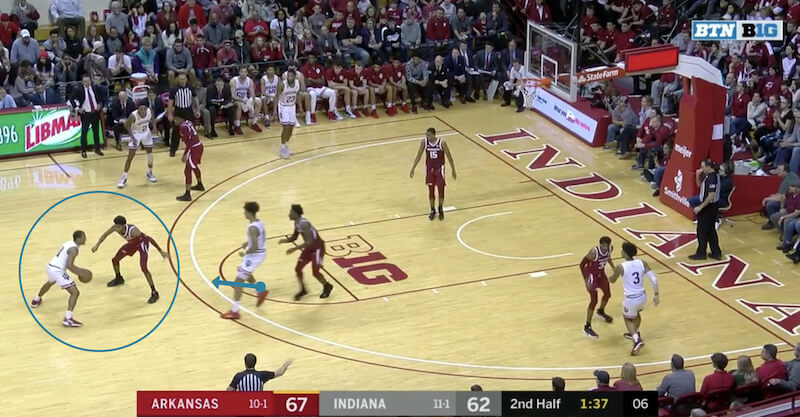 Similar to Joe in the previous play, Green fakes taking the ball screen and re-directs the opposite way, leaving Joe in his dust. Jones is in the paint, giving Anderson space in the left corner: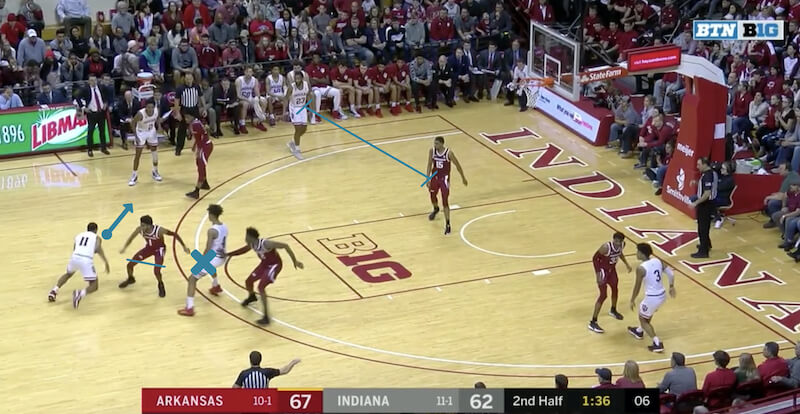 Green gets into the paint and starts to get off the ground, meaning Jones is fully committing on the help. Anderson is ready in the left corner: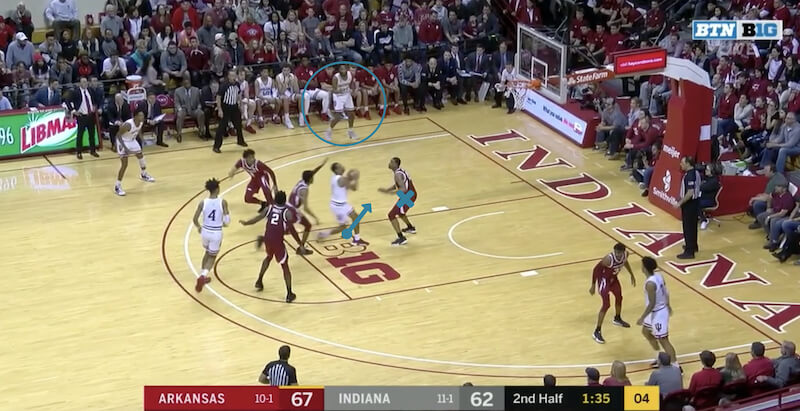 Green gets in the air and makes the pass around Jones. Anderson comes in a little off the corner, perhaps anticipating an offensive rebound opportunity: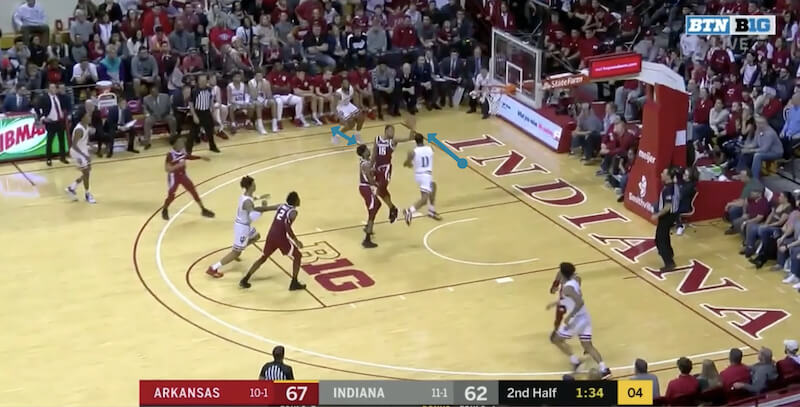 Anderson backs up on the catch: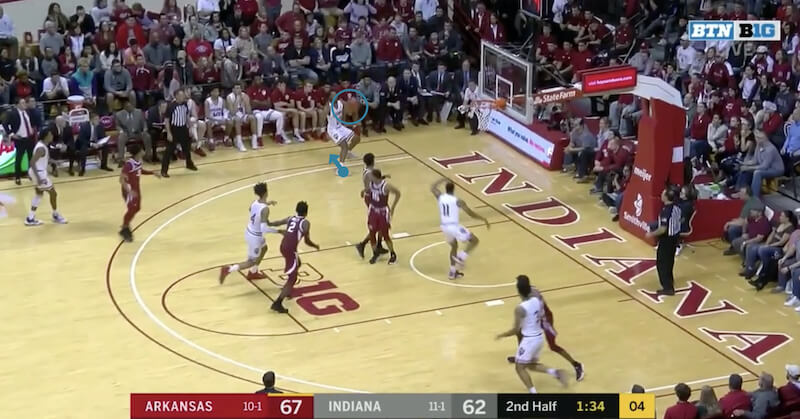 He's got a wide open shot with Joe several feet away, but it doesn't drop: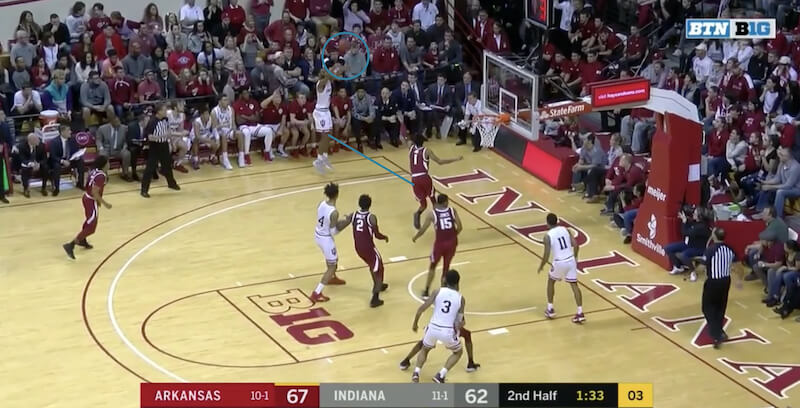 Against Notre Dame, Franklin stepped up and made big 3-pointers down the stretch. But here against Arkansas after the Hoosiers lost the lead, Indiana simply couldn't convert even when it got a good look.
Filed to: Arkansas Razorbacks