Film Session: Connecticut
After not playing since Nov. 20 against Princeton due to injury, Rob Phinisee made his return to the lineup in Tuesday evening's win against Connecticut.
Phinisee didn't start and only played 13 minutes of action. But he made his presence felt during key stretches of the game, helping the Hoosiers work back from a nine-point deficit in the first half and to close out the game in the final seconds. He was a calming force for Indiana in an erratic game.
"Offensively, he's steady and he's strong," Archie Miller said of his point guard after the game. "He doesn't just fire the ball all over the place. He keeps it kind of tight."
We'll take a look at Phinisee's first half contributions, coming in transition and on baseline out of bounds plays, in the latest edition of Film Session:
With the Hoosiers down 15-6 with 11:56 to go in the first half, Josh Carlton gets a shot up over De'Ron Davis in the paint: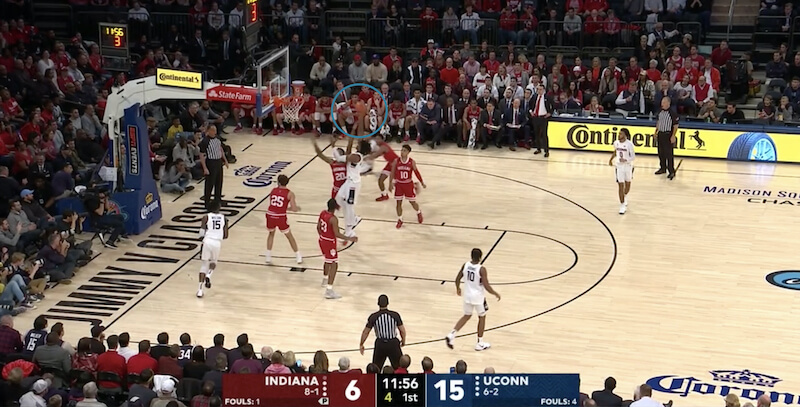 It misses. Phinisee is able to get above everybody for the rebound not long after he entered the game for the first time: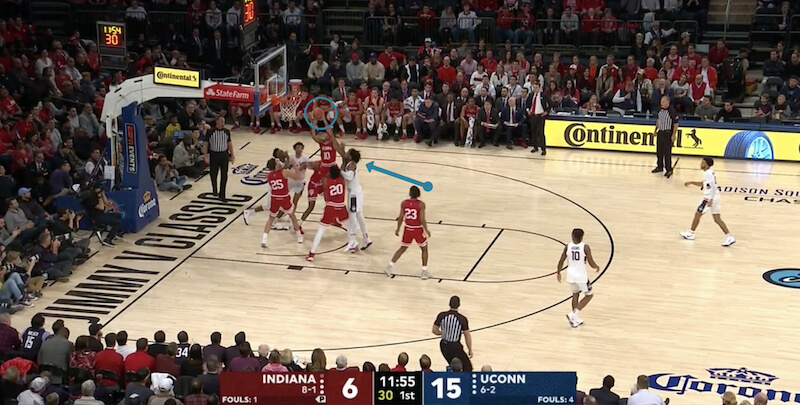 No outlet is necessary and Phinisee brings it up the court himself. Davis rim runs ahead of him. Both Carlton and Sidney Wilson move towards Davis in their transition defense, as Brendan Adams squares up Phinisee: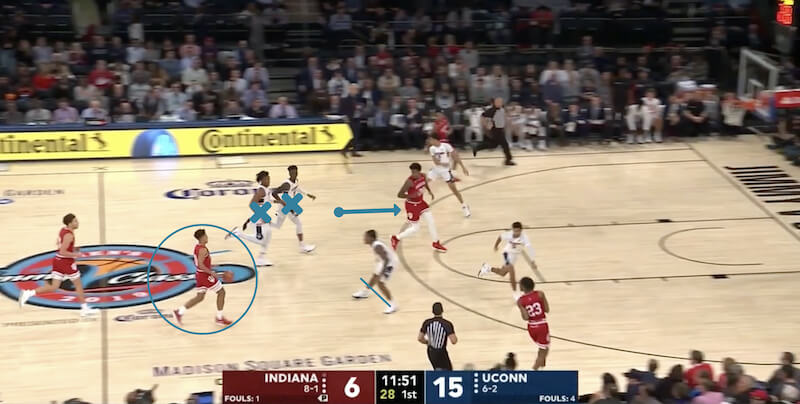 With Carlton and Wilson facing towards the basket, Phinisee decides to knife left around them: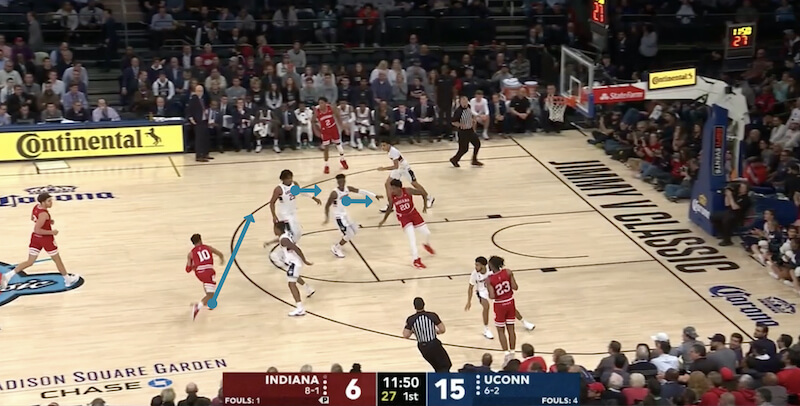 As Phinisee approaches the left low block, James Bouknight stays home on Armaan Franklin, not stunting or rotating over to Phinisee to stop the ball. Davis seals Carlton with his back side in the paint: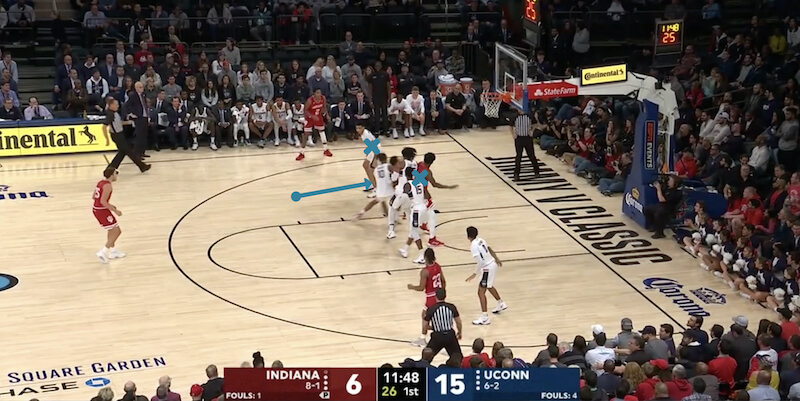 It's not the easiest of looks, but Phinisee is able to squeeze through for the score: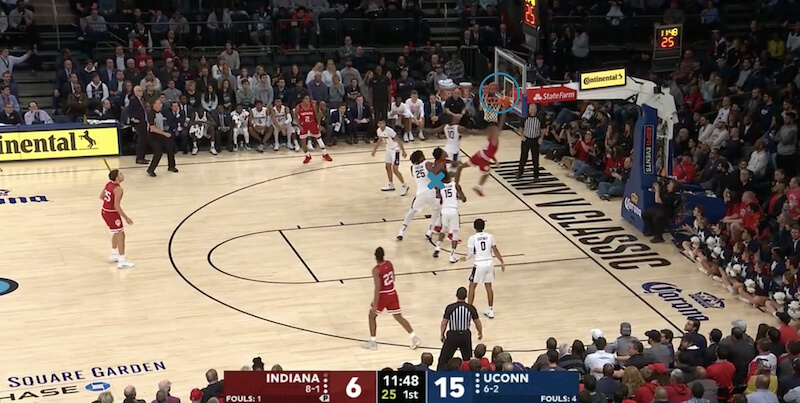 In a game the Hoosiers didn't get much going in transition, Phinisee's heady decision to go left here meant two points for Indiana.
Filed to: Connecticut Huskies, Robert Phinisee