Film Session: Connecticut
Trayce Jackson-Davis pulls down a rebound and outlets to Phinsee now back in the game and the Hoosiers down eight: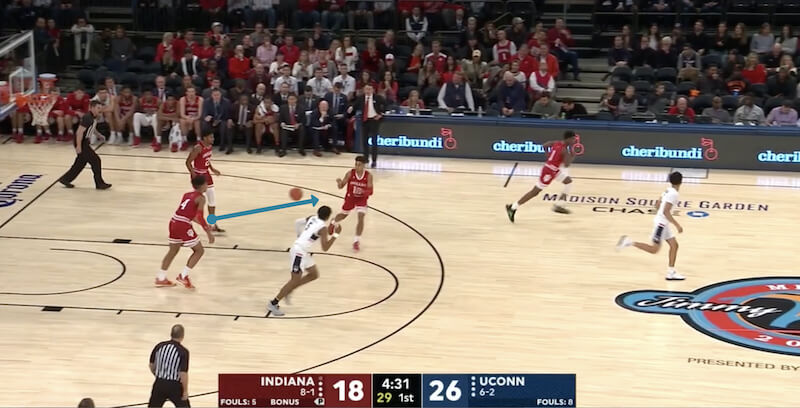 This time around, unlike Davis in our first play, Jackson-Davis isn't rim running ahead of Phinisee. He's jogging back slower. Phinisee has three defenders at the top of the key. But with Justin Smith and Al Durham spread to the corners, the paint is open: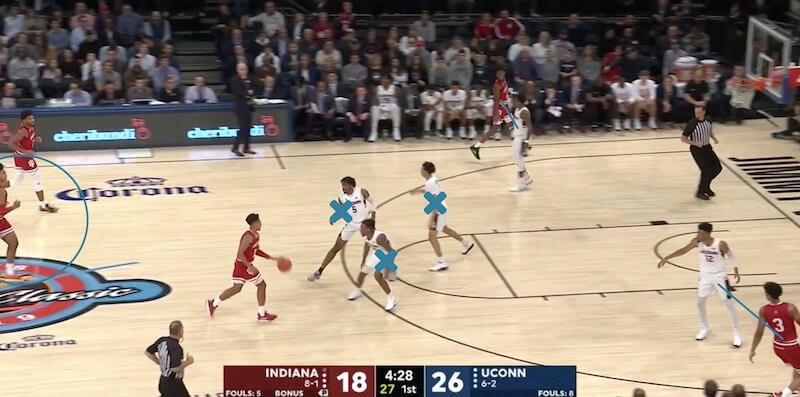 On Phinisee's drive right, Bouknight flanks out left to Jerome Hunter coming down the left side of the court. With Jackson-Davis still making his way into the picture, Isaiah Whaley tracks Phinisee in the paint. Tyler Polley stays home on Smith in the right corner: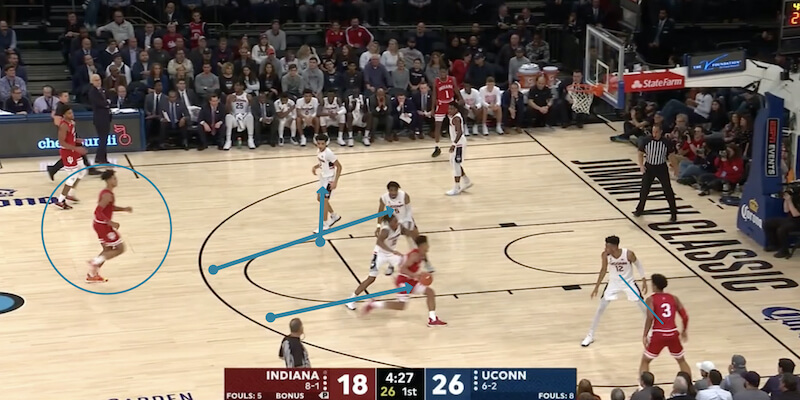 On his way up to the rim, Adams bodies Phinisee, picking up the foul call: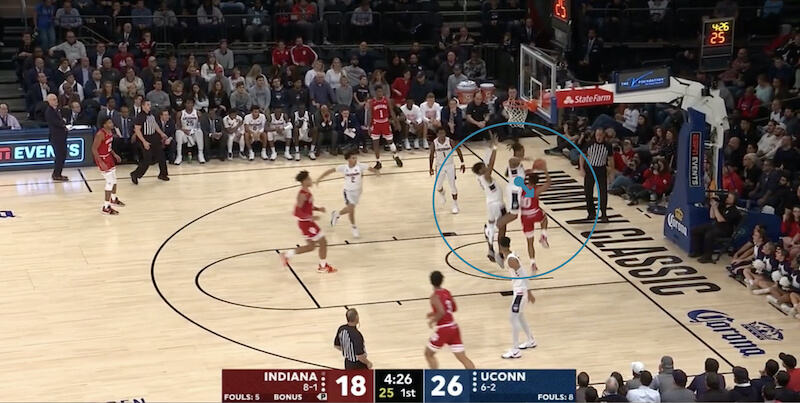 Phinisee hit both free throws at the line. Indiana hadn't taken a free throw over the first 13 and a half minutes of the game, but hit 8-of-10 to close out the first half and take the lead on UConn heading into half. Plays like this from Phinisee were a big reason why.
Filed to: Connecticut Huskies, Robert Phinisee