Film Session: Connecticut
With the game now tied at 27 with 1:59 to go in the first half, Damezi Anderson inbounds to Phinisee. Devonte Green starts to cut off the right low block: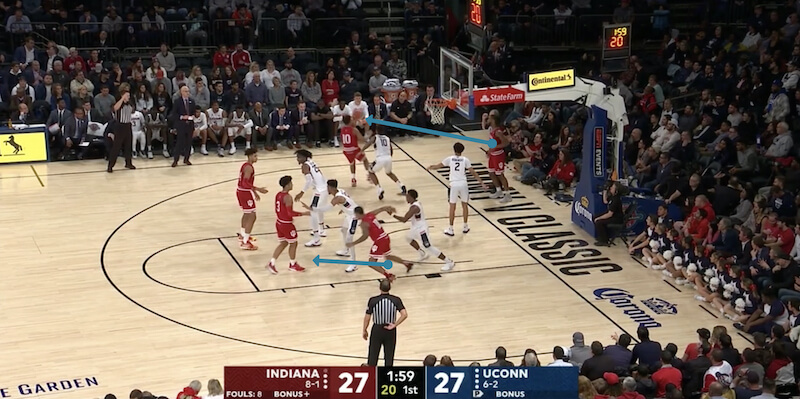 Smith and Jackson-Davis set a staggered screen for Green. Smith makes contact with Christian Vital: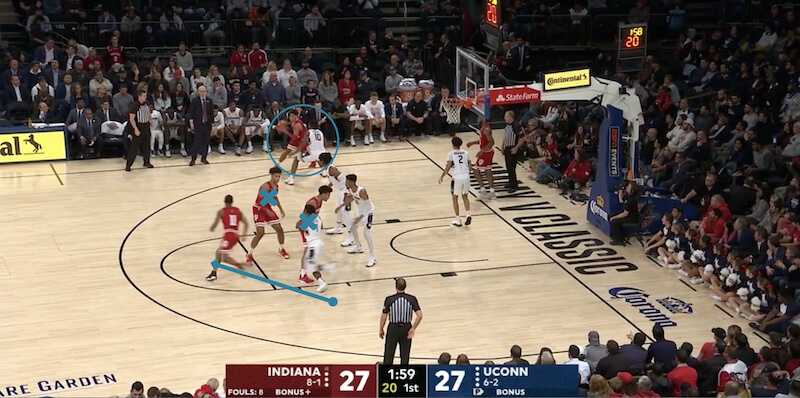 Vital is able to allude the Jackson-Davis screen, but Phinisee has already zipped the ball to Green: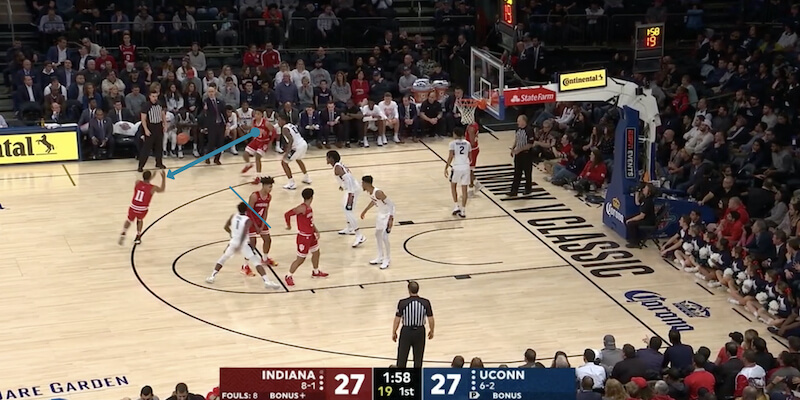 Green turns, faces the rim and gets off the 3-point attempt with Vital barely off the ground on the close out. It falls to put the Hoosiers up by three: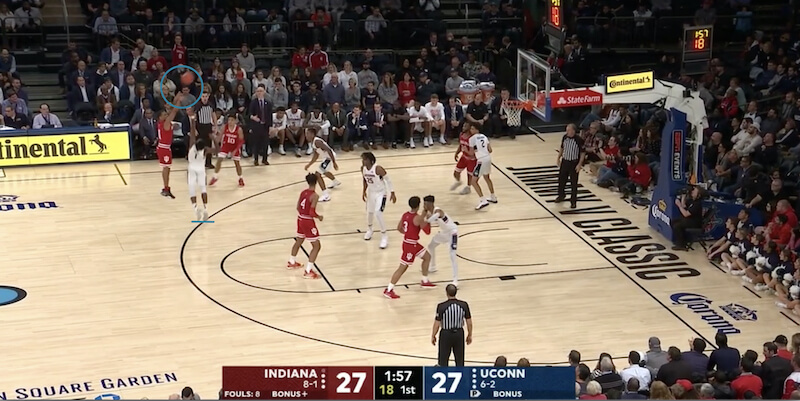 This was the only 3-point attempt Green hit in his six attempts for the contest, set up by Phinisee here.
Filed to: Connecticut Huskies, Robert Phinisee