Film Session: Wisconsin
The Badgers carved the Hoosiers up for 1.51 points per possession in the first half during their win on Saturday. After a together, communicating defense full of energy and effort on Tuesday against Florida State, Indiana's defense was a step slow and less cohesive against the Badgers and they feasted.
"They got clean looks, even inside the line," Archie Miller said in his post-game remarks. "Uncontested, or at least quality, face-up shots. They were too easy. They got into a very, very comfortable rhythm running their stuff. There wasn't a whole lot of physicality from us. There wasn't a whole lot of tenaciousness on the ball. So I thought that our inability to disrupt them at all, to be able to put pressure on them, to be able to be sturdy around the basket, it wasn't there."
We'll take a look at what went wrong for the Hoosiers — starring Nate Reuvers and Kobe King — in the latest edition of Film Session:
D'Mitrik Trice has the ball on the right wing. Archie Miller begins barking to his team, seemingly to tell them what Wisconsin is setting up: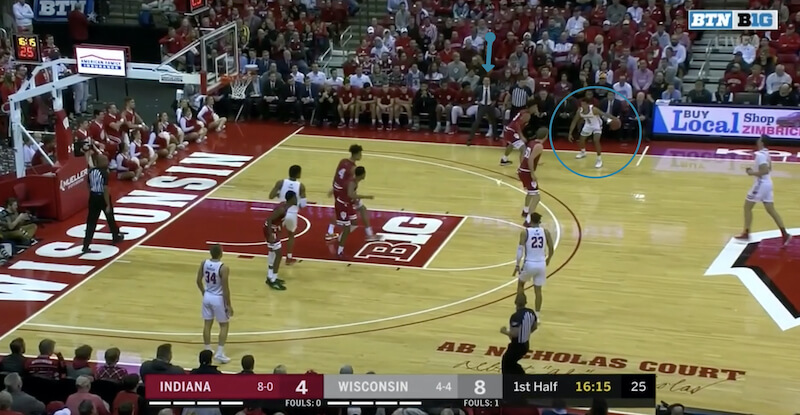 Miller starts waving hard in his direction, perhaps indicating the action is going to be set up on the right side of the court, as Reuvers sets a ball screen for Trice. Trayce Jackson-Davis surveys the scene, straddling between help side and ball side: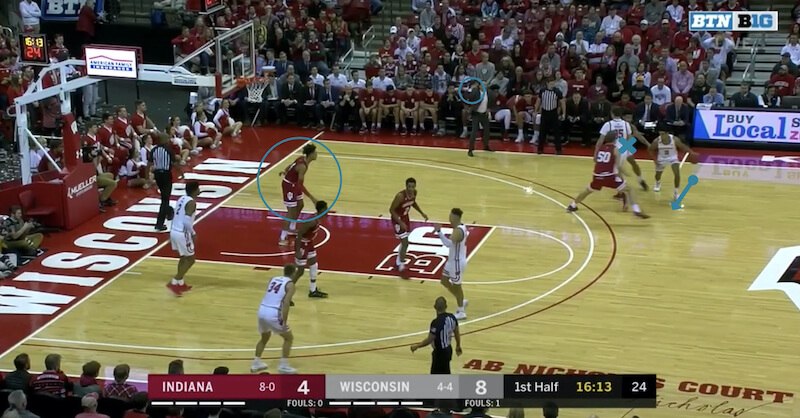 Miller continues to gesture as Joey Brunk hedges. Reuvers begins to pop out to the right wing: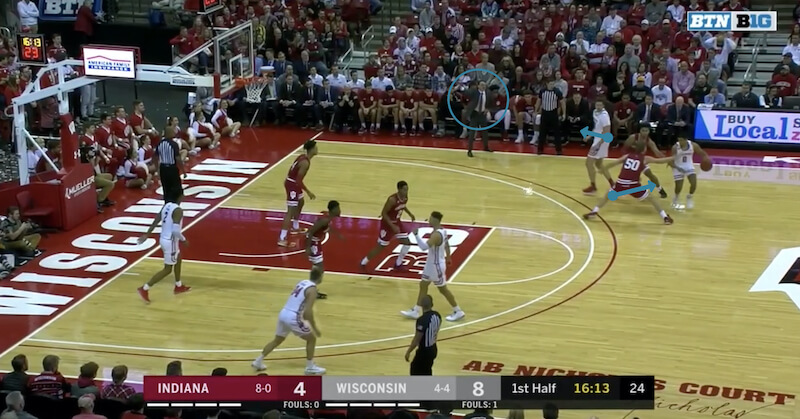 Here's where things start to break down. Brunk gets lost in no man's land. Instead of locating Reuvers on the recovery, he turns his body in the opposite direction as Trice makes the pass to Reuvers. Miller still beckons with a hand his way: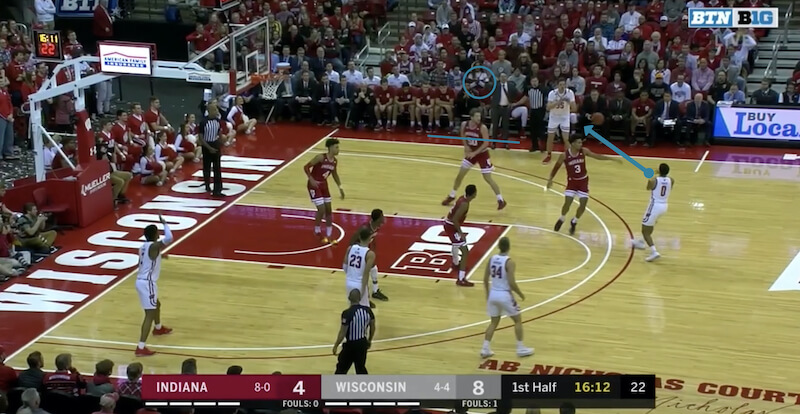 As Reuvers gets the shot up and off with Brunk still on the ground, Miller puts his head down and walks away: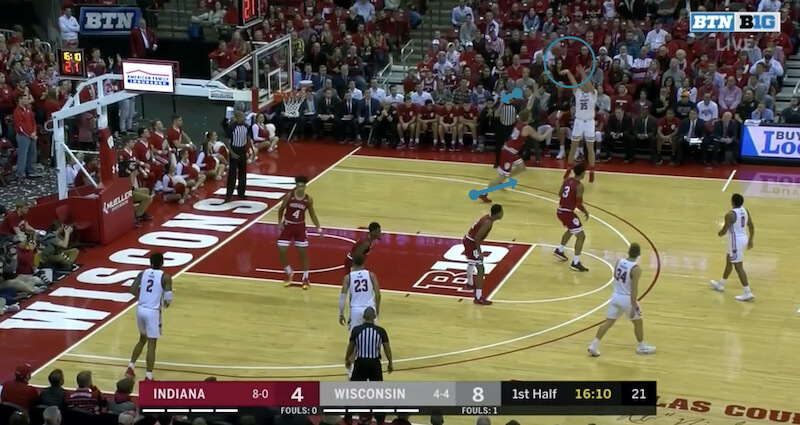 The shot falls through the hoop and Miller's body language says it all: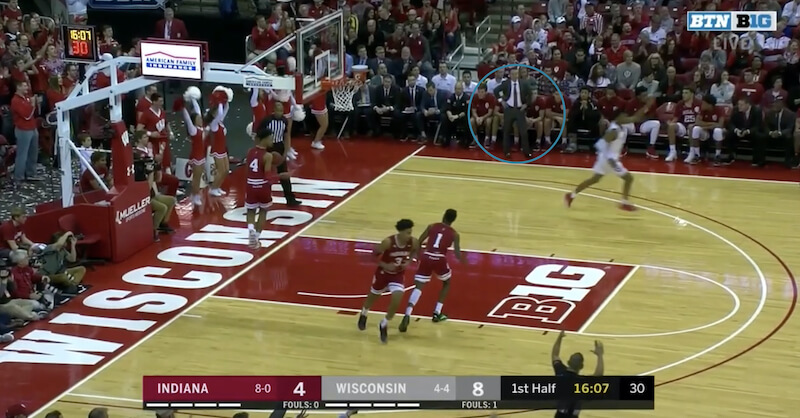 Rough look for Brunk here in a game he had trouble containing Reuvers.
Filed to: Wisconsin Badgers