Film Session: Troy
After a freshman season spent largely on the bench, Damezi Anderson's start to the 2019-2020 campaign has been promising. While Anderson has some gains to make on the defensive side of the ball still, he's taken a leap offensively.
Anderson now has back to back double-digit scoring games after a 14-point performance against Troy on Saturday evening. He's shooting 50 percent (4-of-8) from distance. Most importantly, there seems to be a level of comfort on the floor for him in the flow of the offense that was absent a year ago.
Whether on the break, against a zone or in Indiana's halfcourt action, Anderson got buckets on Saturday night.
We'll take a look at three of his makes, as well as a miss, in the latest edition of Film Session:
After a Troy miss, Devonte Green pushes the ball up the court and finds Anderson streaking up the left side: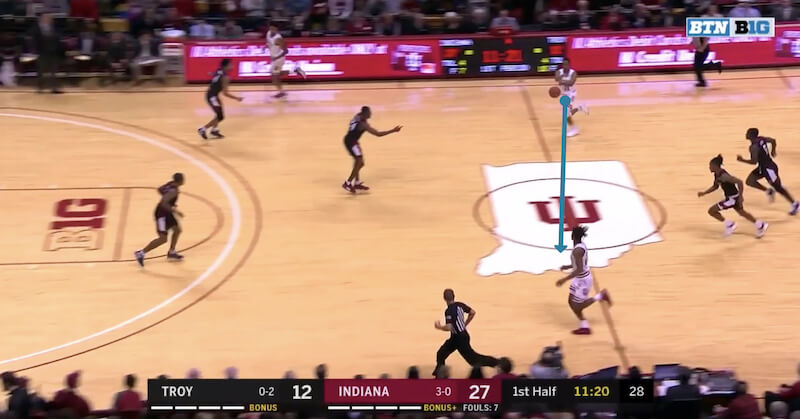 Once Anderson hits the left wing, he finds a defender in front of him: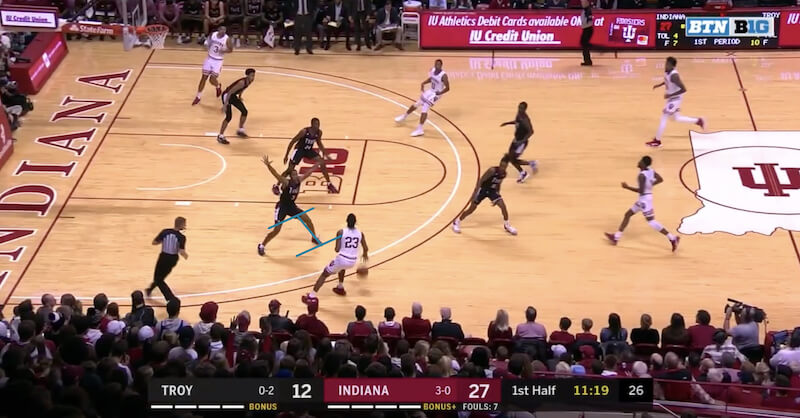 So he decides to pass to De'Ron Davis at the top of the key. Davis swings it back to Green on the right wing. Justin Smith is calling for Anderson to take a screen from him and flex cut to open space on the right low block, as the Hoosiers are four out, one in: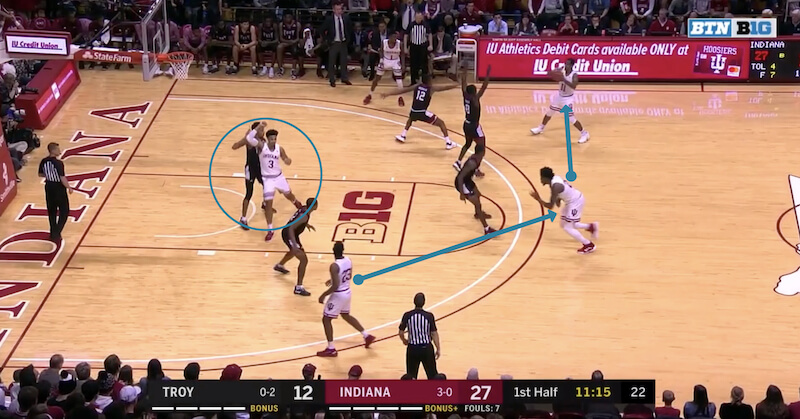 Anderson decides against taking Smith's screen. Instead, as Green tries to dribble in off the right wing, Anderson takes a down screen from Davis instead and curls to the right elbow: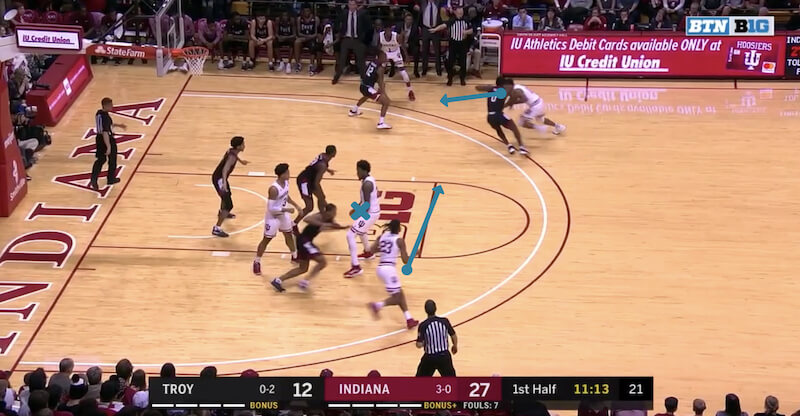 Green makes the pass to Anderson: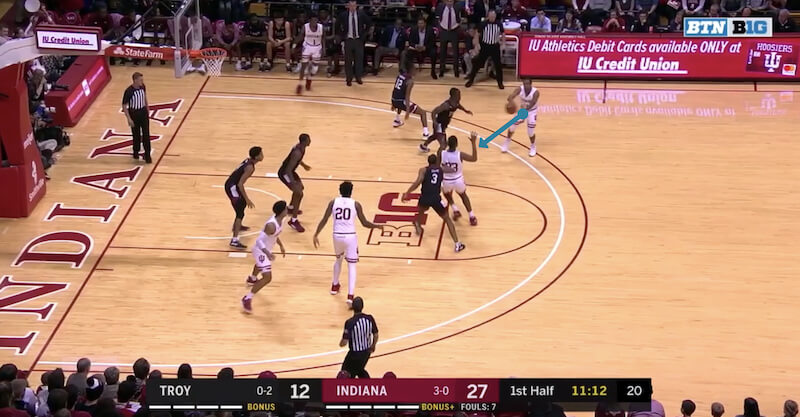 Anderson's defender doesn't have him squared up and is leaning towards the basket on the catch: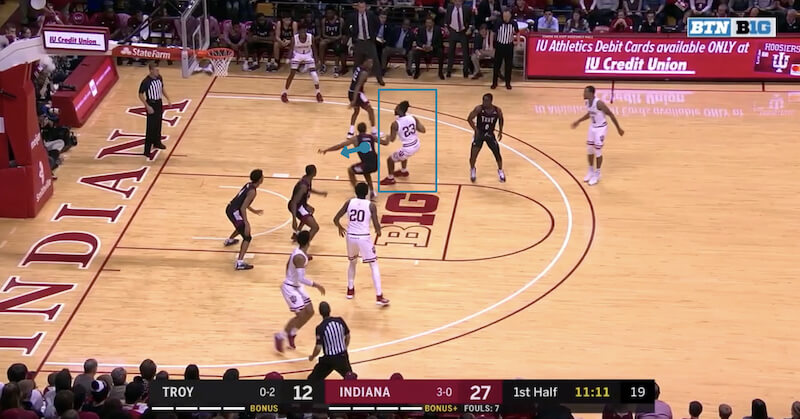 So he simply steps up strong and has a largely uncontested shot. He knocks it in with his defender still on the floor and his hand contest nowhere near the point of release: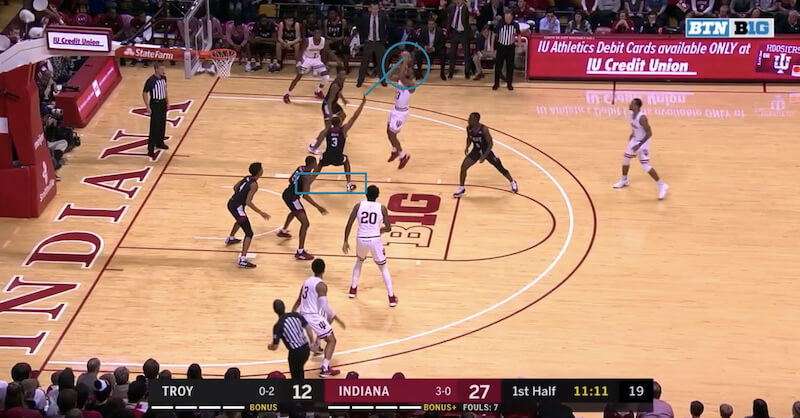 Some simple flex action for the Hoosiers here after an initial quick bucket or foul didn't happen in the first seconds of the possession. But it's a set Anderson felt his way through with confidence for the bucket.
Video:
Filed to: Damezi Anderson, Troy Trojans