In its Big Ten Tournament loss to the Buckeyes on Thursday afternoon, a number of factors sunk Indiana.
Ohio State again packed the paint with Kaleb Wesson daring Justin Smith to shoot. It worked, as Smith went scoreless in the contest. Indiana turned the ball over 22.3 percent of its possessions, which the Buckeyes turned into 24 points. Keyshawn Woods was dang near unstoppable, going 9-of-13 from the field for 18 points.
And Ohio State was able to mount a big lead (20) points in the second half in part due to the way the Hoosiers guarded Wesson. In the end, the deficit was too big a deficit for the Hoosiers to overcome.
We'll take a look these ways it went wrong for Indiana in the latest edition of Film Session:
Juwan Morgan sets a ball screen for Romeo Langford and he takes it left. Meanwhile, Smith pops out to the right wing: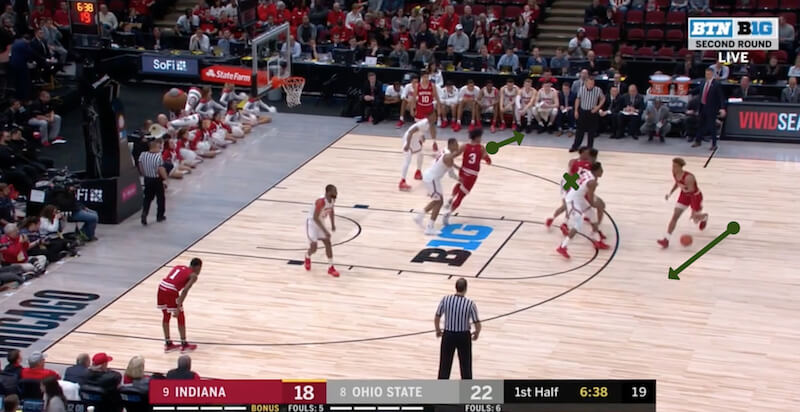 Wesson stays in the paint, giving an extra body around Morgan as he rolls into the paint and calls for the ball. So Langford opts to pass it to the wide-open Smith: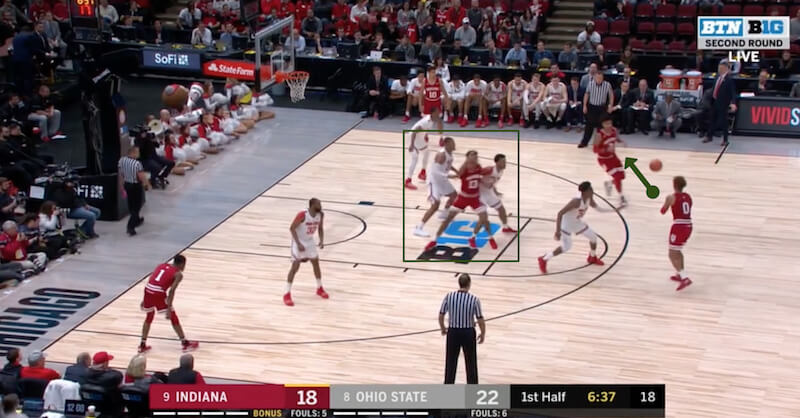 As he did often in the first IU-OSU matchup, Wesson doesn't even attempt a closeout on Smith's 3-point attempt: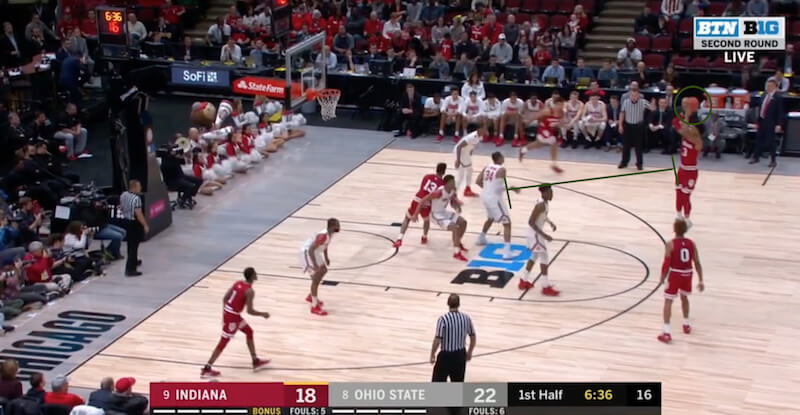 Smith's shot hits the back of the iron and bounces up. Just Morgan is left to fend for the rebound against all five OSU players: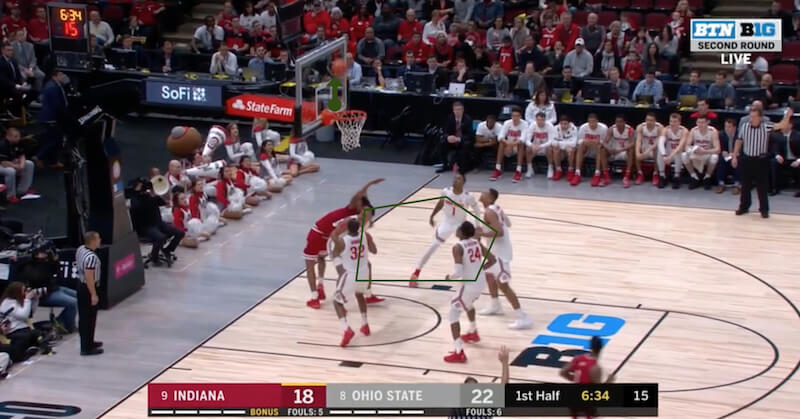 Indiana actually got bailed out on this possession as Morgan was fouled as he attempted to grab the rebound: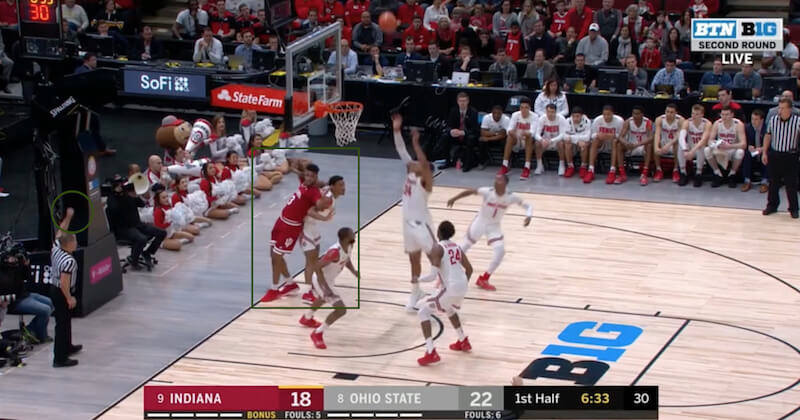 Smith missed both of his 3-point attempts in the first half and all of his shots for the contest (0-of-5). The Buckeyes' defense was more difficult to get going against for the Hoosiers due to Wesson playing off Smith and patrolling the paint.
Video:
Continue to page 2 to see a Green turnover:
Filed to: Ohio State Buckeyes