Film Session: Ohio State
Now in the second half, Kaleb Wesson gets the ball on a baseline out of bounds play:
He surveys the scene with his back to the basket. Green has sunk down near the paint, leaving space for Luther Muhammad near the left wing: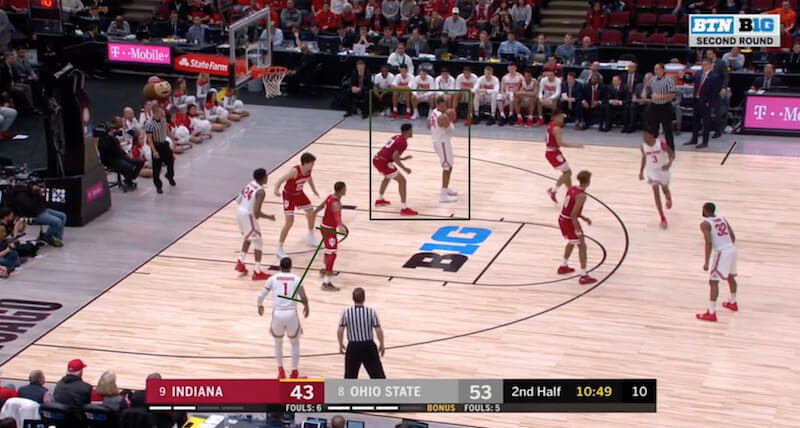 Evan Fitnzer opts for the hard double on Kaleb Wesson. Sensing the short pass to Andre Wesson in the paint, Green jumps the passing lane. But Kaleb Wesson passes to Muhammad instead: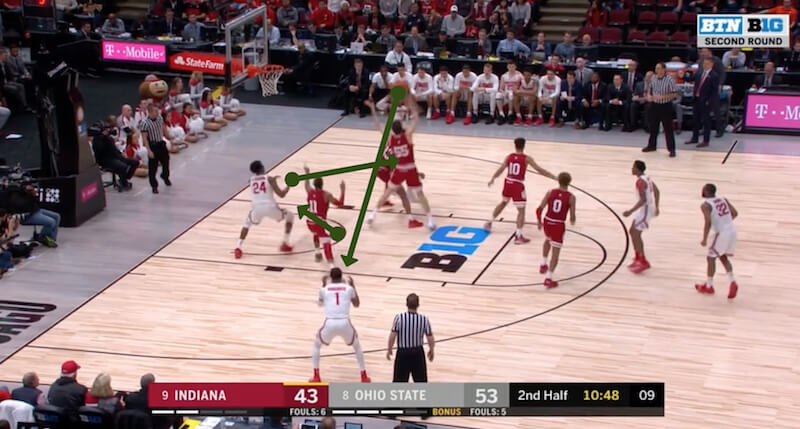 He catches far away from all five IU defenders: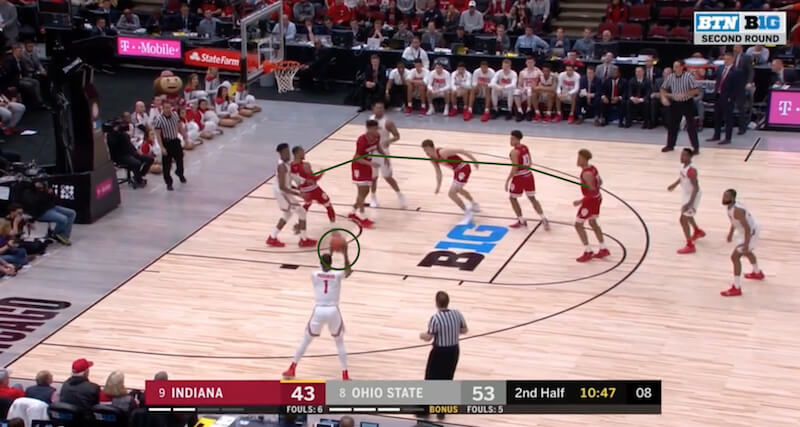 And connects on the triple with ease: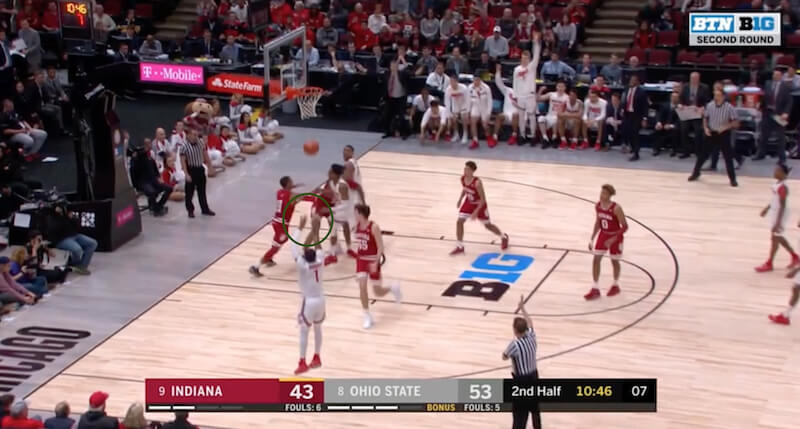 This 3-pointer put the Buckeyes up 13 and a couple minutes later another 3-pointer from Muhammad gave OSU that 20-point advantage, one just a bit too big for the Hoosiers to overcome.
Video:
Filed to: Ohio State Buckeyes