Film Session: Ohio State
With the Buckeyes up five, they call a timeout to set something up for the last play before half. Jackson dribbles down the clock and then dribbles to the middle and passes to Andre Wesson: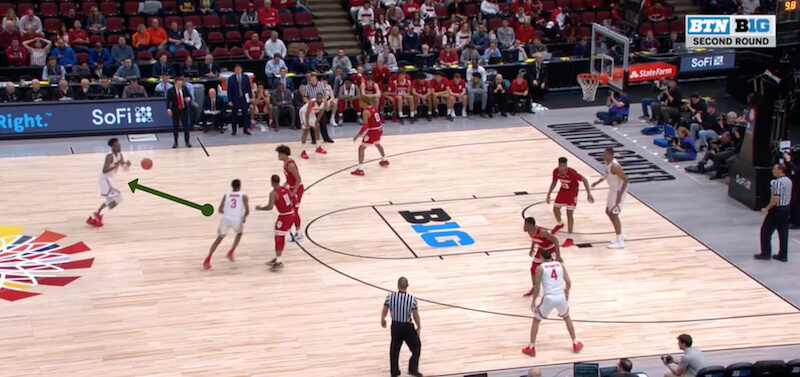 Wesson then passes to Woods on the left wing: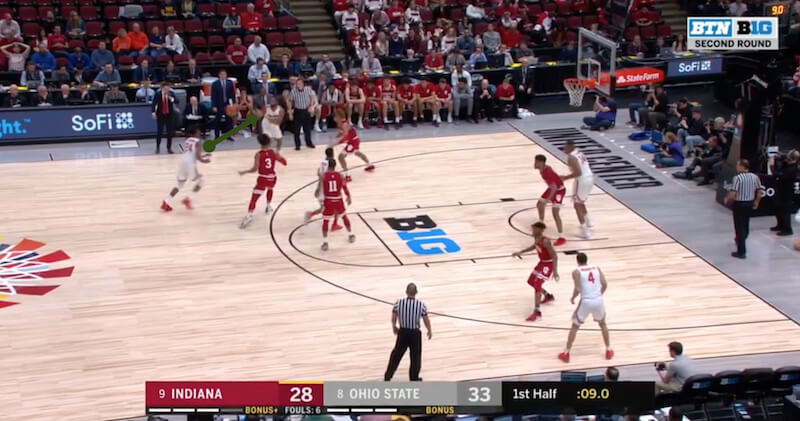 Wesson cuts through, but doesn't set a true pick on Langford. Langford follows Woods as he drives right: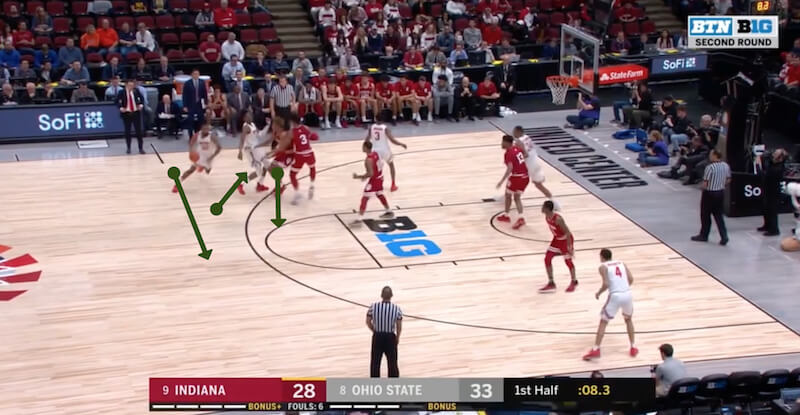 Langford is right on Woods as he gets to the right side of the court. Washington clears to the left side: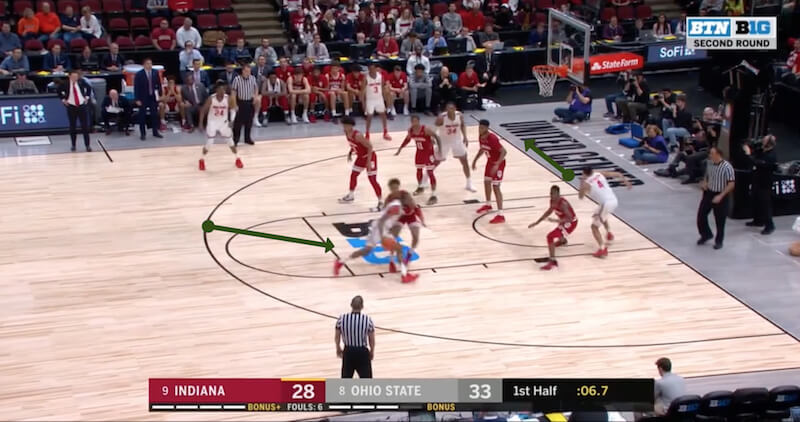 All four Ohio State players have cleared to the other side of the court to let Woods take Langford one-on-one: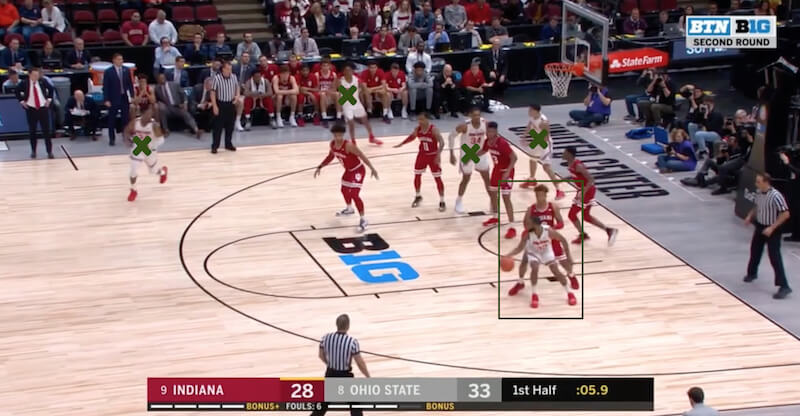 He backs Langford down a bit and now there's just 3.4 seconds left: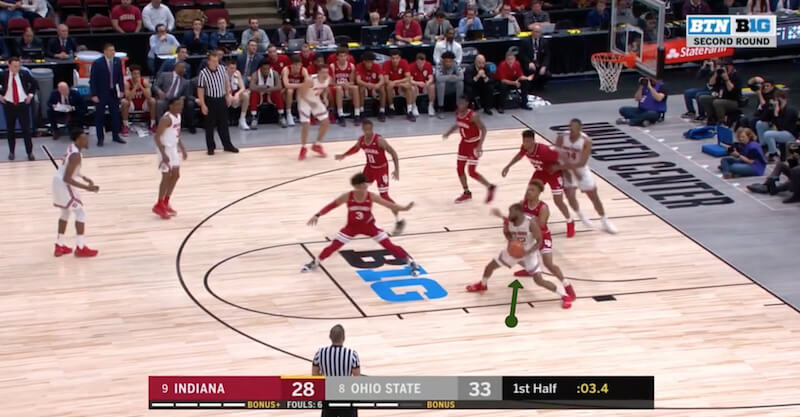 Smith swipes in to give a little help defense as Woods starts to fadeaway: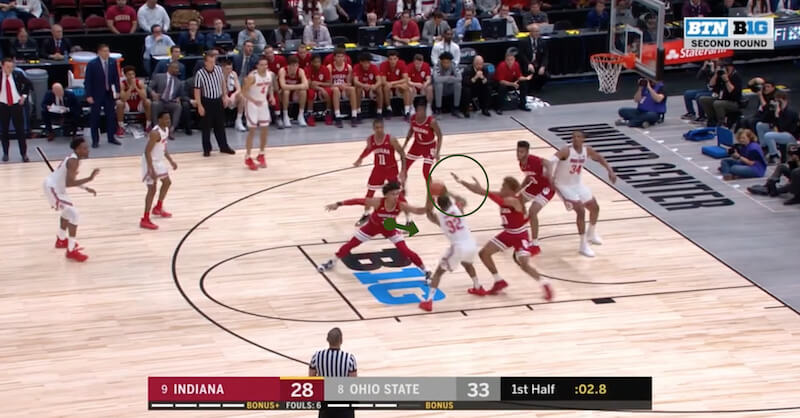 Langford plays him tight and gets a hand up on the shot. But it doesn't matter, as Woods connects on the tough shot anyway: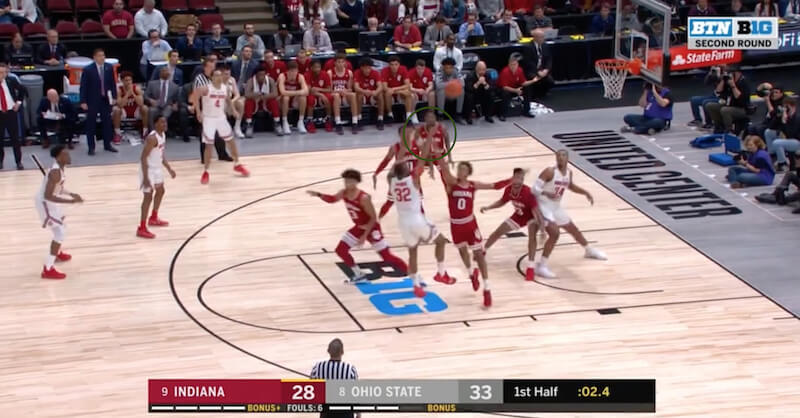 These were the type of shots Woods was connecting on during the contest — tough shots at important times — to sink the Hoosiers.
Video:
Continue to page 4 to see an OSU 3-pointer:
Filed to: Ohio State Buckeyes