Film Session: Michigan State
In their win against the Spartans on Saturday afternoon, Cassius Winston was a tough cover for the Hoosiers. The junior point guard ran the show for Michigan State to the tune of 20 points (8-of-12) and 11 assists.
Winston got ball screen after ball screen and found teammates for 3-point makes as the Hoosiers got it to within a possession in the second half. He also scored on his own when the defense allowed.
But Indiana, and in particular freshman Robert Phinisee, was able to stop him late in the contest — a key part of their one-point victory in Bloomington.
We'll take a look at how Winston bested the Hoosiers — and then how Indiana bested him — in the latest edition of Film Session:
With Indiana down just a point with 11:23 to go in the second half, Xavier Tillman sets a ball screen for Winston: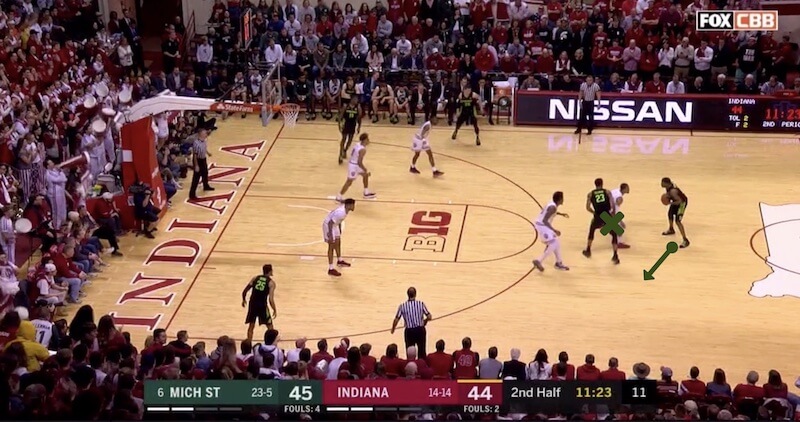 Winston goes left but comes back right and gets another ball screen from Tillman. De'Ron Davis is there to hedge: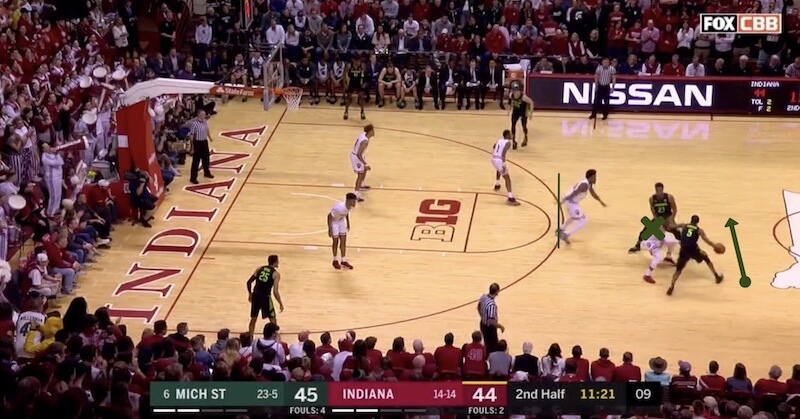 As Tillman rolls to the rim and Davis and Devonte Green chase Winston right, Winston rifles a pass left. To Juwan Morgan, it looks like it could be going to Tillman on the roll: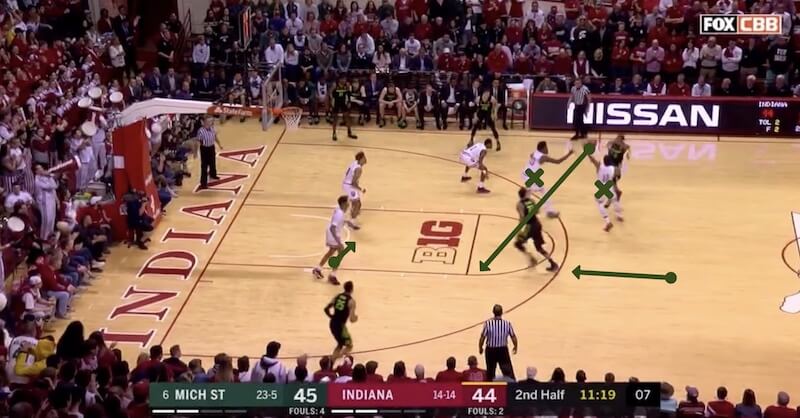 Morgan takes a step in towards Tillman, and now has extra ground to make up as the pass actually sails out to Kenny Goins: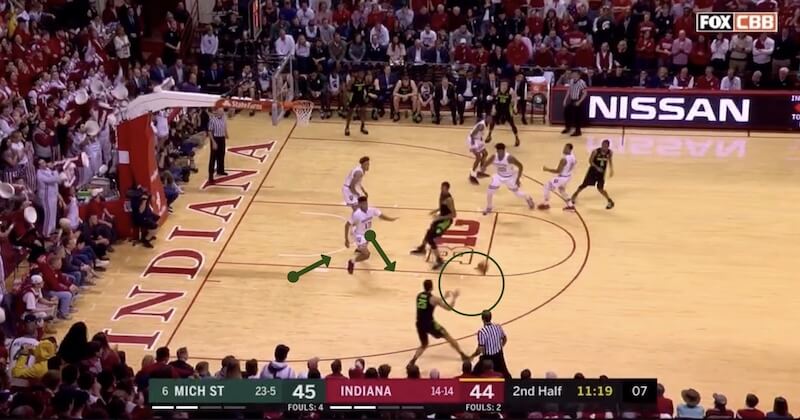 Morgan is able to offer a pretty good closeout despite his misstep, but Goins is able to knock down the triple to punch the Michigan State lead up to four: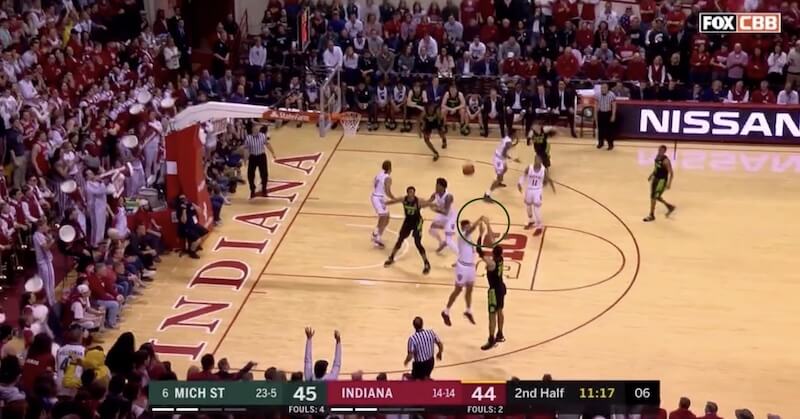 This is the kind of action Michigan State ran time and again. Run Winston one way and have him pass back across the court to shooters on the weak side. And by having the roll man essentially crossing over the angle of the pass to the wing, it makes it that much harder for the help defense to know where to go immediately on the pass, as we saw with Morgan here.
Video:
Continue to page 2 to see another Michigan State 3-pointer:
Filed to: Cassius Winston, Michigan State Spartans