Out of a timeout, Penn State inbounds the ball to Bolton: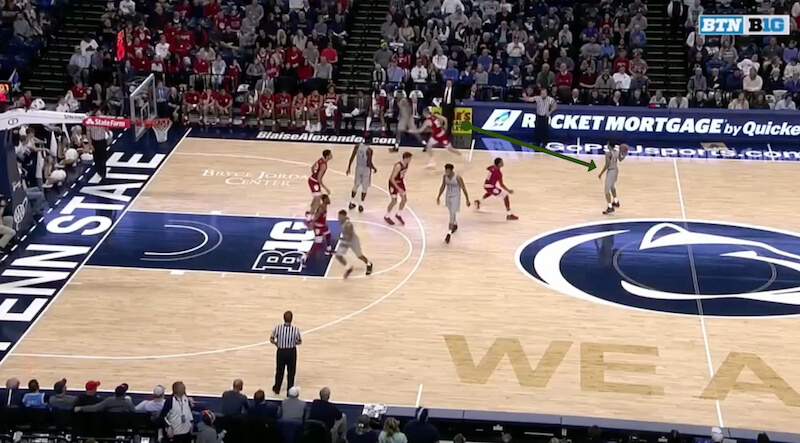 Josh Reaves, the inbounder, cuts through the lane and gets a screen on the left low block as Bolton waits for him to get open: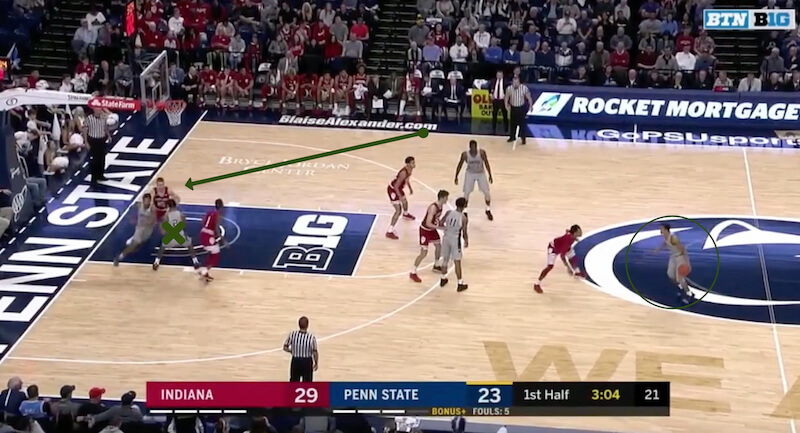 The pass comes to Reaves on the left wing. Myles Dread starts to creep up on Moore: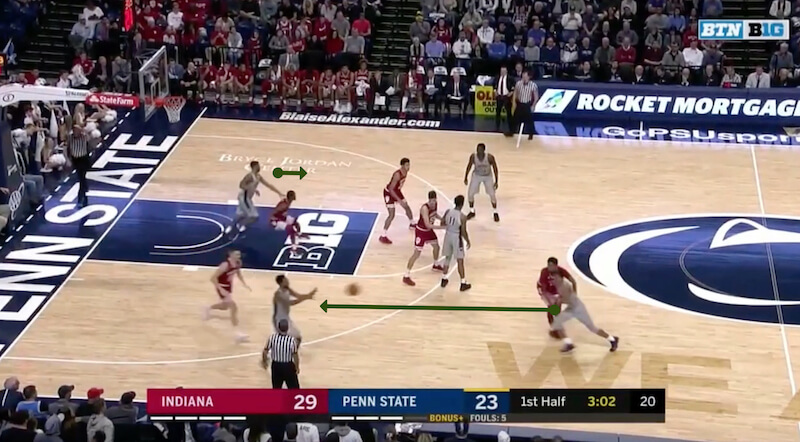 Dread sets the pick on Moore as Mike Watkins cuts to the basket. Reaves waits for him: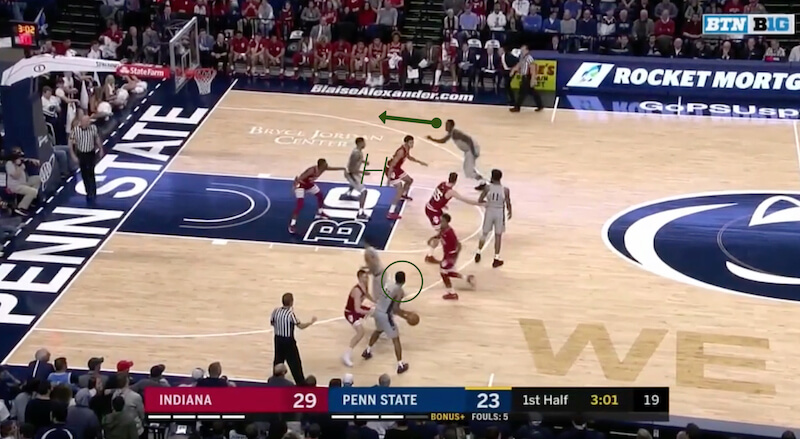 The pass comes as Dread has a body on Moore: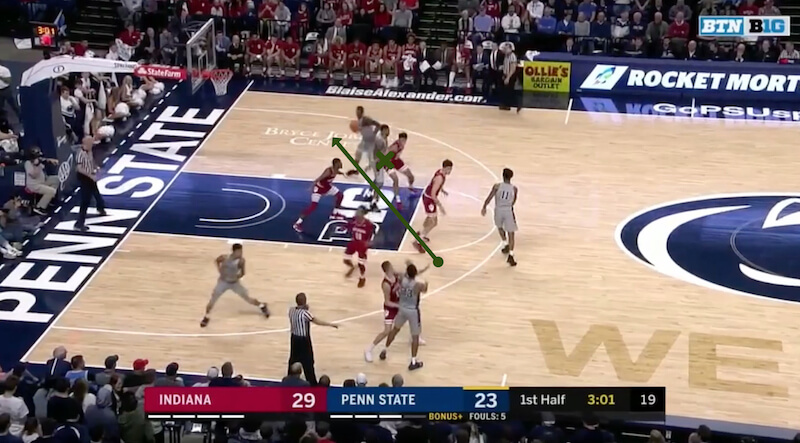 Moore doesn't have space to move until Watkins has already caught the ball in the air: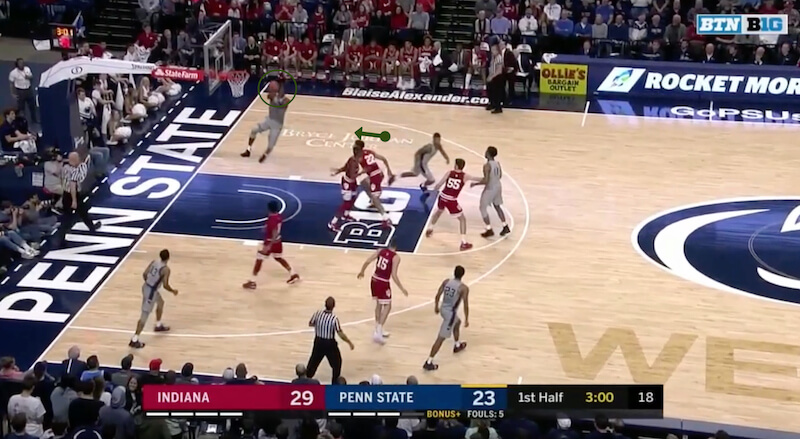 He slams it home for two: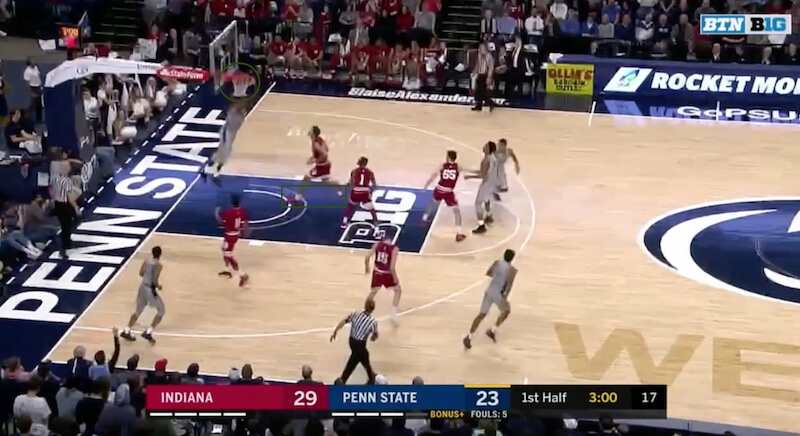 This was a set play from the Nittany Lions, one that perhaps targeted Moore in its last sequence. Neither Al Durham Jr. or Moore were ready for it.
Video:
Filed to: Clifton Moore, Penn State Nittany Lions