Bolton gets a shovel pass at the top of the key: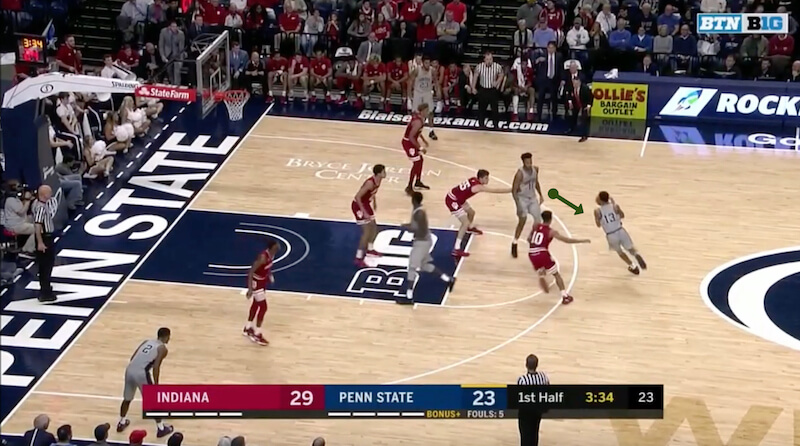 Three Hoosiers swarm him to slow him down:
But as Evan Fitnzer and Langford retreat, Bolton heads towards the rim again. Moore hangs on the left low block watching the action: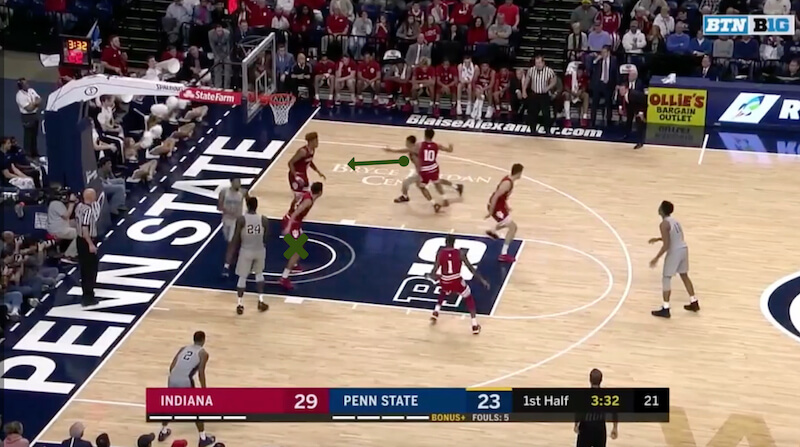 As Bolton rises, Moore comes over and does too: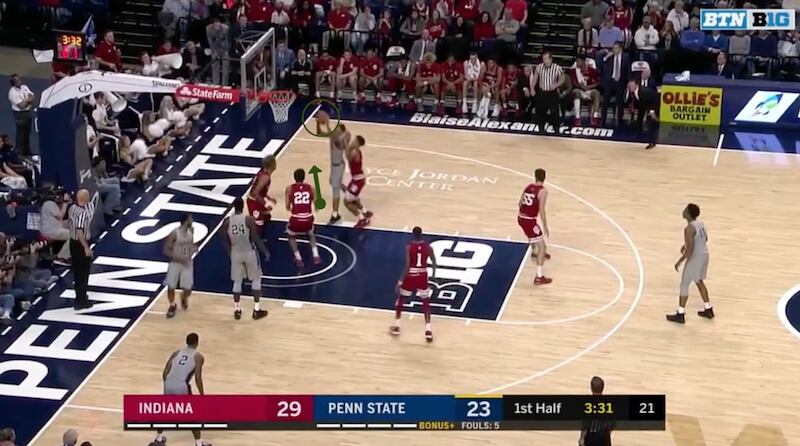 He pins the ball on the backboard for the block. IU ball: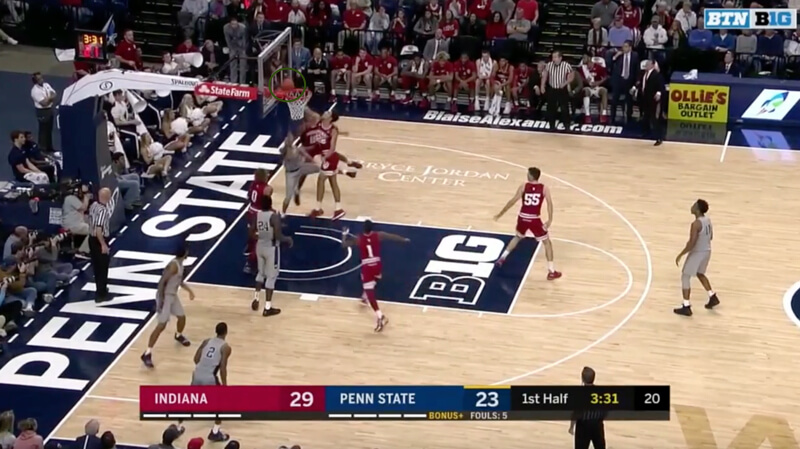 Moore has the length to affect shots like this. Good timing from the sophomore here.
Video:
Continue to page 4 to see Moore get back picked:
Filed to: Clifton Moore, Penn State Nittany Lions